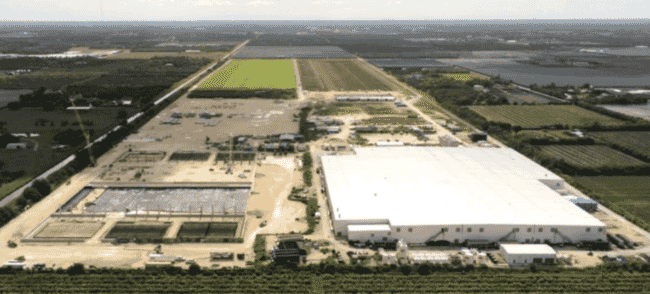 "Lower than expected biomass gain in Q3 2023 to date, primarily due to elevated farming temperatures and its consequences for overall water quality, has resulted in a lower standing biomass than earlier estimated," the land-based salmon farmer stated in a stock exchange announcement.

"Standing biomass at the end of July 2023 was estimated to 2,700t RLW. More water chillers will be installed to ensure sufficient capacity at peak demand for cooling and the company expects the temperature issue to be solved in Q3 2023. All else equal, this indicates a lower biomass gain and revenue in H2 2023 compared to what the company expected," it added, in a message that sent share prices falling by 18 percent.
On a more positive note, the flagship land-based salmon producer reports that it harvested a total volume of approximately 400 tonnes of salmon in the three months ended June 30, "in line with expectations".
"The preliminary estimate for the First Half 2023 revenue is approximately USD 8 million and an adjusted EBITDA (pre-fair value adjustment on biological assets) of around USD (34) million, in line with our expectations," it stated.
Phase 1 of Atlantic Sapphire's farm has now been completed, but it appears to be struggling to reach its 9,500 tonne production capacity. Meanwhile the development of the second phase - which, in theory would allow it to produce up to 25,000 tonnes of salmon a year - is well behind schedule.