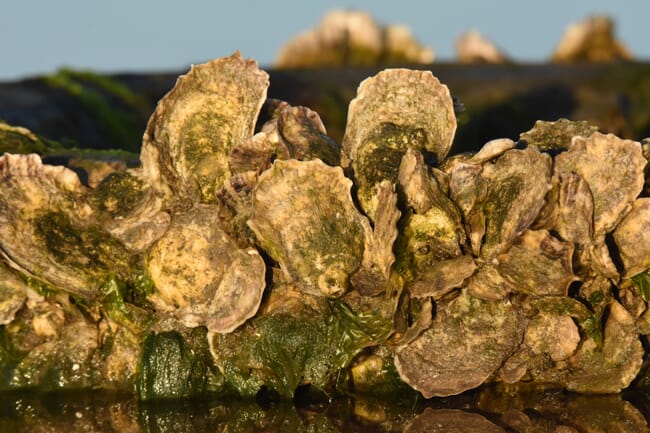 Using the current BlueTrace system, shellfish producers and dealers track key data elements for oysters, mussels, clams, geoducks and other shellfish from harvest through a complex chain of custody that often involves over five steps. Using the mobile BlueTrace system, users track food safety issues, and produce mandated shellfish logs and tags.
As one of the SBIR grant reviewers noted: "The proposed work has strong commercial viability and has the potential to generate considerable cost-savings for shellfish producers and wholesalers."
According to the startup, which was formerly called Oyster Tracker, the average client saves over 30 percent on their compliance costs while improving accuracy and keeping their product safer.

With over 120 clients in 12 states and three countries, BlueTrace says that it has proven the market need and viability of a solution that helps shellfish harvesters, farmers, dealers, and distributors track their product seamlessly from harvest to consumption.
An easy-to-use traceability system designed for the mobile, wet, fast-paced environment of shellfish companies will make consumers safer and companies more efficient and resilient. By tracking the time and temperature of seafood from harvest to table, the risk of illnesses like Vibrio and other food-borne diseases decreases dramatically, it adds.
"A safer food chain is good for consumers and businesses. BlueTrace has the team, technology and knowhow to revolutionize tracking--from tide to table. Thanks to the SBIR program, we can build a system specifically for the complexities of the seafood industry," says CEO, Dr Wyllys Chip Terry.
BlueTrace plans to use the funding to add talented developers and seafood experts to their team to address rising consumer expectations for seafood provenance and evolving regulations. New federal rules such as section 204 of the FDA's Food Safety Modernization Act are being finalized for almost all seafood. New regulations are increasing compliance costs at the same time many in the shellfish industry are facing significant labour shortages.
The Phase 2 SBIR grant for the Maine-based startup follows on from the Phase 1 grant NOAA allocated in 2020. Alongside other venture investments and grants, BlueTrace has now raised over $1.8 million.