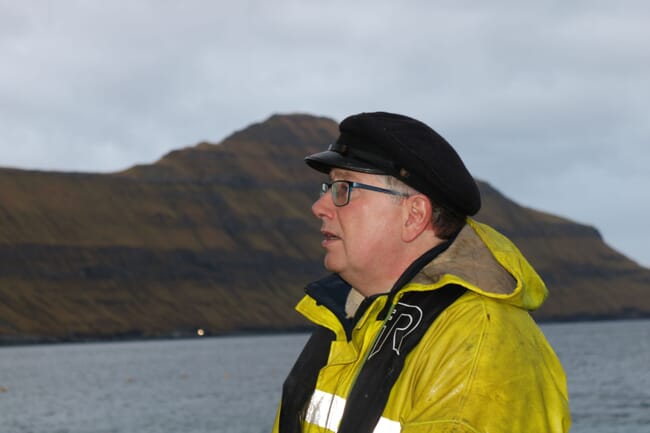 The organisers of the Blue Food Innovation Summit caught up with Gregersen ahead of his panel discussion 'Seaweed & Algae Commercialisation: Food, Feed & Biorefining' at the summit that takes place on June 14-15 in London to find out why interest in seaweed production, processing and utilisation has grown exponentially in recent years.
Why is seaweed exciting right now?
Seaweed has vast and untapped potential. It requires no land, freshwater, or fertiliser to grow, making it an ideal resource for cultivation. It can be utilised within a variety of industries, including food, feed, biostimulants, biomaterials, medical devices, nutraceuticals, cosmeceuticals, texturing and more.
Seaweed cultivation is especially exciting right now because its potential as a climate solution is becoming more widely recognised. This is good for people, the planet, and the industry. If we can cultivate a resource with no inputs that has a positive effect on biodiversity and ocean ecosystems, and can replace a variety of fossil-fuel based products, then everyone wins. Awareness around the benefits of cultivating seaweed is increasing, so the industry has a lot of momentum for growth.
Are there any new technologies or projects on your radar that our audience should be aware of?

Ocean Rainforest is involved in a variety of ongoing research projects related to quantifying the benefits of seaweed and growing the industry sustainably. We are particularly excited about preliminary results from pig feed trials, where pigs fed a diet including fermented seaweed had a lower mortality rate, required less antibiotics and consumed less feed overall. We are also involved in a project that aims to reduce methane output from cattle through the addition of fermented seaweed as a functional ingredient.
Additionally, Ocean Rainforest is building a harvesting device that will be able to harvest vertical lines more efficiently on our offshore sites. This will allow us to deploy more seaweed cultivation rigs and scale up more quickly. Parallel to this, we are also conducting selective breeding research, which aims to increase yield by at least 50 percent.
There has been similar excitement and hype around the potential of seaweed for many years, what is different now and what new commercial opportunities have arisen?
As mentioned early, the benefits of cultivated seaweed are becoming more widely recognised, so with that, new commercial opportunities and markets have arisen. Research has confirmed the positive effect on human and animal gut systems associated with consuming seaweed, which has broadened the food and feed markets. As the cost of production is driven down through scaled and mechanised cultivation and harvesting techniques, markets for bio-stimulants, bio-packaging, and cosmetics also become obtainable.
As we look to the future, demonstrating the biorefinery concept is perhaps the most exciting new commercial opportunity on the horizon. This will allow us to use multiple components of the seaweed for different purposes, minimizing waste and making the entire process more cost efficient.
What is the investment landscape like currently for seaweed and algae production, harvesting and processing?
Investors are also recognising the vast potential for seaweed cultivation, so there is currently a lot of interest in cultivation and production companies. In our experience, this typically comes in the form of impact investors with an interest in ocean space and climate change solutions.
We are delighted to have you involved with the first Blue Food Innovation Summit – who are you excited to meet at the conference?
Following the pandemic, it is good to meet again in person, maintaining networks and meeting new people. I am always keen to learn how seaweed can be applied in new market segments, and to make people aware of the opportunities that already exist with utilising seaweed as a smart climate solution.
Gregersen will be joined on the Seaweed Commercialisation panel by speakers from WWF, Kelp Blue, Lloyd's Register Foundation and Oceanium. View the agenda to discover more.