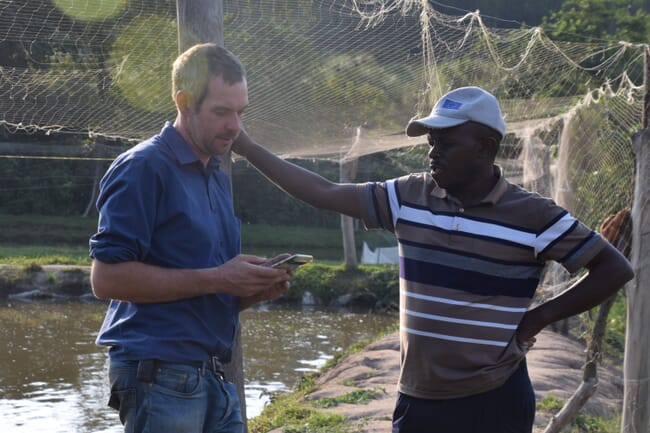 Founders Dr Tim Messeder and Pauson Mpabukire Joshua explain the ethos behind the company.
Can you tell me a bit about the development of RAD?
RAD officially began its operations in 2020. In May 2021, we started the construction of ponds on land provided by our partner, the North Kigezi Diocese. This initiative laid the foundation for our aquaculture activities and enabled us to start production.
On February 11, 2022, we achieved a significant milestone: our first fish sale. This success led to our rapid expansion, resulting in the employment of five full-time and five part-time staff members. The consistent rise in our production figures has solidified our position in the market.
We have actively pursued market expansion by focusing on supplying smaller, affordable fish to the local area, a strategy that allows us to meet market demands while ensuring our products remain accessible to a wide range of consumers. To meet the increasing demand, we have optimised our production processes, streamlined our aquaculture practices, implemented proper feeding and water quality management protocols, and incorporated advanced technologies where applicable.
Additionally, we have established strategic partnerships with local suppliers and distributors to enhance our distribution network. These partnerships have enabled us to reach a broader customer base and ensure the availability and accessibility of our products across the region.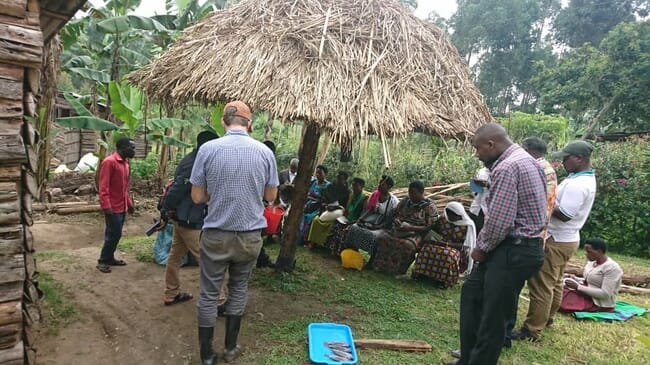 What inspired the establishment of RAD and its mission to support the growth of the local aquaculture sector in Uganda?
The establishment of RAD was inspired by several factors. Initially, fish farmers in the western region faced challenges in obtaining quality fingerlings. In addition, the community had limited access to fresh fish, often relying on smoked fish as a substitute. This led to a realisation that there was a need to address these issues and improve the situation.
"The idea for RAD originated while I was studying fisheries, and I began implementing it soon after joining the local government. At that time, I embarked on constructing a training room for farmers, which also served as my residence. During this period, I witnessed the failures of the government of Uganda in providing adequate support to fish farmers. These failures included corruption, delays in fish supplies, and inadequate extension fisheries services. However, RAD's vision began to take shape when Dr Tim arrived in Uganda and joined me in this endeavour. Dr Tim brought a new and exciting concept to RAD by introducing the idea of feeding fish with black soldier fly larvae," stresses Mpabukire
"This addition proved to be a wonderful blessing for RAD and the community. Our main objective is to supply high-quality fingerlings, market fish for groups of farmers and RAD, improve access to affordable fresh fish, generate income for vulnerable groups such as drop-out girls and women, and establish my personal retirement business. Working directly with farmers brings me great satisfaction," he adds.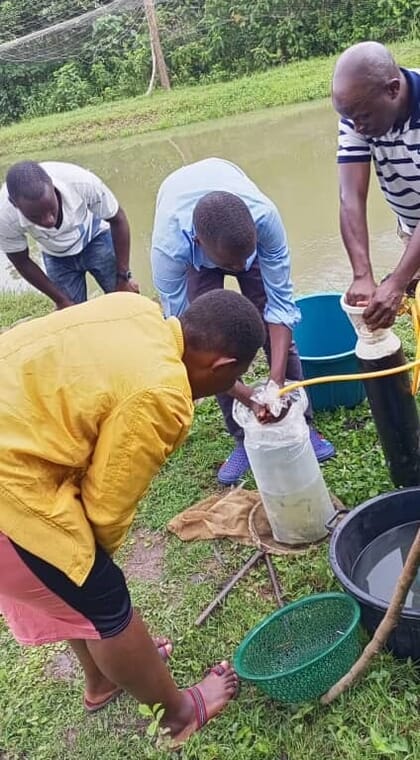 Could you provide some details about your production facilities?
The facilities consist of two main sections: the four-pond hatchery section and the three-pond production section.
In terms of quantities, we strive to produce a significant volume of fish through these facilities – with a target of around 30,000 fingerlings per month. However, specific figures may vary, depending on factors such as the breeding cycle, seasonal variations and market demand. Only in the last three months have we begun to supply fingerlings to farmers, as we have been focusing on quality management and ensuring we have the production facilities established so we can meet the market demand.

Can you explain your tilapia breeding programme?
The broodstock were obtained from the wild in Lake Kyoga. We carefully select fish that exhibit good health, with no body wounds, parasites, or fin and body deformations. We also consider typical scale distribution as an important factor.
In our breeding programme, we place the selected broodstock in a pond for two days, maintaining a ratio of 1 male to 3 females (7 males and 21 females). After 21 days, we harvest the fry, yielding approximately 3,000 to 4,000 fry per cycle.
The newly harvested fry are placed in a hapa (net enclosure) where they are nursed and fed powdered food initially, progressing to crumbles based on their growth rate until they reach the fingerling stage. We utilise fingerlings weighing around 10g to stock our production ponds, which can accommodate around 3,000 fingerlings, and we aim to rear them up to a maximum weight of 140g.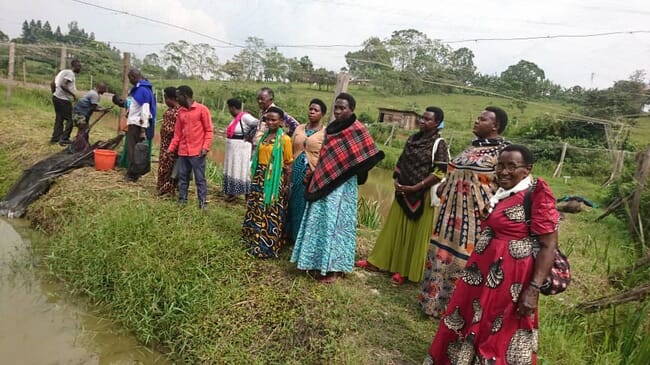 Do you use any alternative feeds on the farm?

Typically, one third of the feed is whole, unprocessed black soldier fly (BSF) larvae, while the remaining two thirds are commercial feeds. The use of the larvae brings various benefits: most importantly it helps to lower production costs by reducing the reliance on commercial feed alone, resulting in cost savings and increased profitability for our fish farming operations.
In addition, BSF production creates a valuable byproduct, known as frass, which can be used as a natural organic fertiliser for our ponds to stimulate the growth of beneficial algae and aquatic vegetation, ultimately enhancing the ecosystem within the farming environment. Secondly, we sell the frass locally to other farmers as an organic fertiliser. This not only generates an additional income stream but also promotes sustainable agriculture practices beyond our immediate fish production.

Could you tell us more about how and where you grow your black soldier fly larvae?
Our BSF production unit serves as the breeding ground for BSF larvae, which begin their journey as eggs obtained from our fly hatchery. Following an incubation period of approximately 5-8 days, the eggs hatch into larvae. These larvae are promptly placed into mulched organic waste sourced from local markets and supplemented with green manure acquired from a nearby slaughterhouse. Additionally, we employ dedicated individuals who collect organic waste from surrounding urban centres. Depending on the substrate they consume and the demand for larvae, the BSF reach optimal harvest readiness within 14 to 28 days.
We currently produce about 2 kg of larvae per day. Of these we harvest about 90 percent to feed the fish and leave the rest to pupate. As the pre-pupae emerge from the bays, they enter a dormant phase and later resurface in our fly hatchery approximately 14 days later. This perpetuates the cycle as the newly hatched eggs are laid, ensuring a continuous and sustainable production process.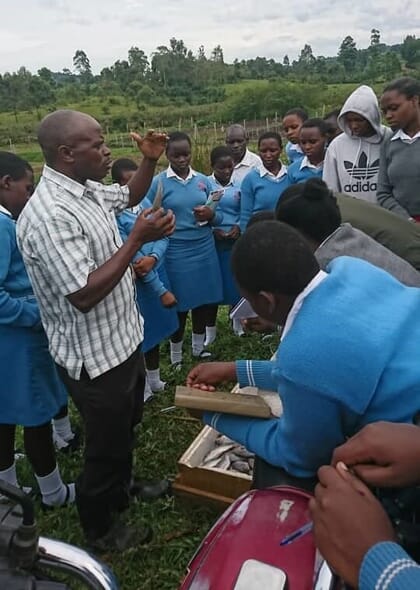 What are the key services offered by RAD?

Hatchery operations: we take pride in our hatchery operations, where we focus on rearing high-quality and healthy fry. Our goal is to ensure that farmers have access to affordable and reliable fry for their aquaculture projects.
Supplementary feeding: we offer hands-on training to farmers in BSF farming techniques and provide free extension services to support their fish feeding practices. Additionally, we supply 5-day-old larvae to farmers, enabling them to enhance the nutritional value of their fish feed.
Access to aquaculture expertise: our team provides free consultations and advisory services, sharing our expertise and knowledge to help farmers overcome challenges and optimise their fish farming practices.
Fish sales: we have established a network of sellers, allowing us to purchase fish directly from farmers and facilitate their sales. We can also sell this fish through the cold chain, selling fish on ice. By acting as intermediaries, we ensure that farmers receive fair prices for their fish. We view farmers as partners who not only purchase fry, feed, and receive training from us but also contribute to the overall success of RAD.
Can you explain the role of ThinkAqua in supporting RAD's business development and the growth of the local aquaculture sector?
RAD and ThinkAqua established an informal partnership during the development of the fish farm in 2021, which later evolved into a formal partnership in 2022. ThinkAqua generously contributed to the purchase of the ice machine during our crowdfunding campaign, and the development of our hatchery. Additionally, we conducted a collaborative trial funded by Innovate UK KTN, in which Think Aqua supported us in feeding live black soldier fly larvae to tilapia. Conducted from October 2022 to March 2023, the trial successfully demonstrated that tilapia grow comparably well when fed live BSF as opposed to commercial feed.
ThinkAqua serves as a valuable partner, enabling us to reach a wider audience and seek guidance as we expand our business and explore new directions. We are immensely grateful for their support and ongoing assistance throughout the years.
Could you elaborate on the unique facilities at RAD and how they contribute to the business and aquaculture success in the region?
One of the unique facilities at RAD is our ice machine, which plays a crucial role in preserving the quality of fish for an extended period. By having access to the ice machine, we can ensure that the fish remain fresh and maintain their high quality. This enables us to cater to the demands of our customers and build lasting relationships.
Moreover, farmers who collaborate with RAD can also benefit from the ice machine when harvesting their fish. The availability of ice allows them to keep their fish fresh during transportation and storage, which is particularly important in maintaining the quality and market value of their produce.
Additionally, our transportation options – including bicycles and motorbikes – enable us to deliver fish to market promptly and reliably. By ensuring swift transportation, we not only meet customer demands but also support the economic growth of the local aquaculture sector.
How does RAD ensure the availability of fish to a range of consumers?
Our mission is to provide affordable fish to the local population. Hence, we offer smaller fish (ranging from 80g to 150g) at affordable prices, allowing us to reach a broader customer base. Additionally, we offer larger fish at higher prices to accommodate consumers with specific preferences. Presently, we employ mobile traders who vend fish along designated routes, traders who sell fried fish at local market stalls, and regular customers who place orders directly with us.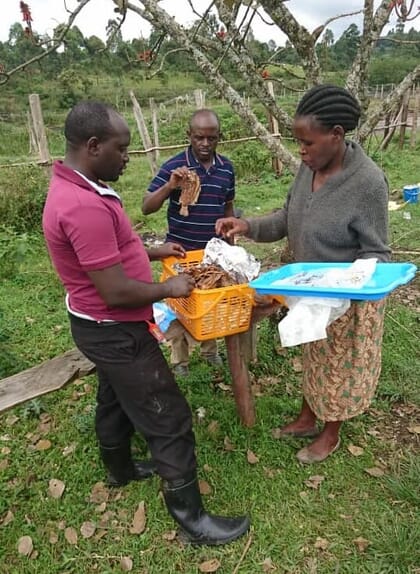 What are your future plans?
One of our key goals is to reach out to more farmers in the region, especially those who may not yet be aware of RAD's services. We also aim to engage with farmers who are interested in starting their own aquaculture practices, providing them with the necessary support and guidance.
In addition to expanding our customer base, we have plans to increase our sales and make fish available in a wider range of markets within the region. By doing so, we can ensure that more people have access to fresh and affordable fish, contributing to improved food security and nutrition.
Looking ahead, RAD has a broader vision to develop and implement our model in other regions across Uganda and even in different African countries. By sharing our expertise and successful practices, we hope to empower and support aquaculture development beyond our current reach.
To stay updated on our progress and future endeavours, we encourage you to subscribe to our YouTube channel and follow our journey. We are excited about the opportunities ahead and the positive difference we can make in our region and beyond.