While speaking at the FAO's Technical Seminar on Tilapia Health, Shanghai Ocean University researcher Chenhong Li said that China's tilapia producers aren't always willing to adopt new digital farming technology. After conducting two successful digital aquaculture projects in Hainan and Guangdong, he learned that farmers were still unwilling to use the new equipment, despite it yielding notable feed efficiency improvements and higher survival rates.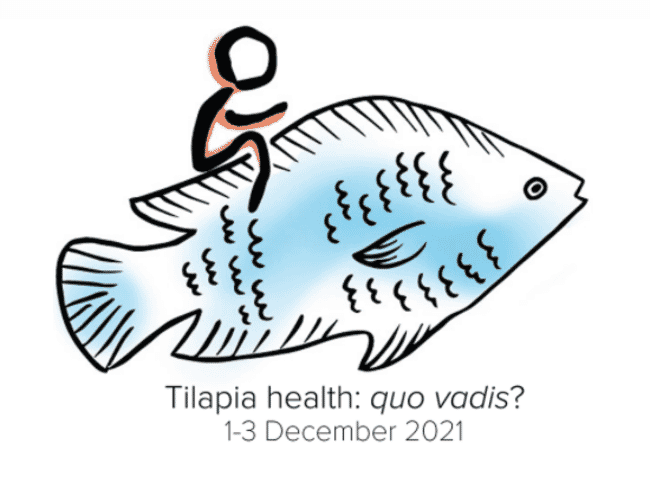 Farmers told him that the new farming systems – which involved wireless sensors and underwater cameras – were too expensive to adopt and implement widely. They also said that the in-pond sensors weren't reliable. Over the course of the two projects, Chenhong and his colleagues found that the sensors' wireless connections could be interrupted in harsh weather and couldn't always give accurate read-outs in changing pond conditions. Farmers were continuously replacing batteries in the sensors to keep them online. He also found that farmers weren't sure of how to apply the data the sensors collected.
Chenhong told the seminar that China's digital aquaculture revolution is in its transition stage and that researchers and policymakers should, "… use these technologies to better fit the needs of tilapia farmers." Addressing the existing functional and financial barriers would yield the most immediate benefit for China's tilapia sector and could pave the way for a wider adoption of digital technologies. Once this has been achieved, tilapia aquaculture could see high-end automation and monitoring that would help farmers cut labour costs and make production more efficient.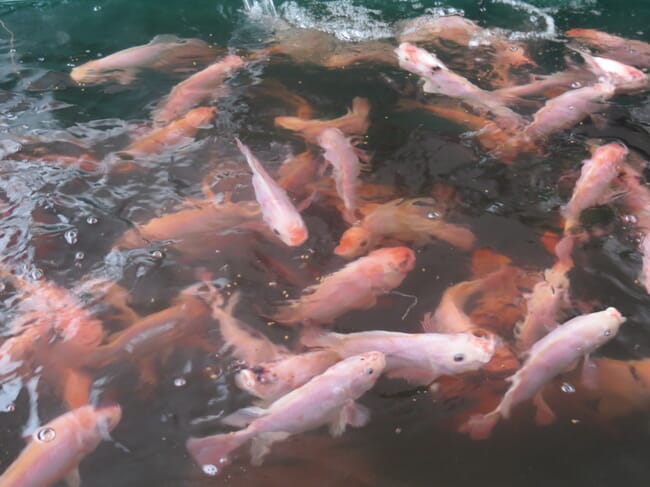 Digital case studies from Hainan and Guangdong
During his presentation, Chenhong outlined two recent digital aquaculture projects that were conducted in Hainan and Guangdong. The Hainan project ran for three years and used automated sensors in tilapia ponds to collect production data. This data was analysed to help improve feed efficiency and disease management. The project in Guangdong focused on reducing labour costs and was carried out in an unmanned aquaculture base. During the farm cycle, researchers used remote operated vehicles (ROVs) to monitor production parameters and satellites for weather analysis.
Results from the Hainan project showed that feed efficiency (FCR) improved from 1.55 to 1.35 and that survival rates increased form 65 percent to 84 percent in ponds that used digital monitoring. The unmanned aquaculture project in Guangdong showed that using underwater cameras for precision feeding reduced electricity expenses by 40 percent. It also halved labour costs since fewer manual inspections were required during the farm cycle.

Despite these positive results, Chenhong learned that tilapia farmers had some practical concerns about the digital solutions. The sensors and ROVs needed maintenance and some devices had difficulty recording and transmitting data when faced with changing pond conditions – undermining their utility. The farmers also had issues implementing digital technology for biomass estimates. In addition to these day-to-day concerns, Chenhong found that some farmers didn't know how to use the collected data. "Even with these parameters, [the farmers didn't know how to] use them to better manage tilapia aquaculture," he said. This discouraged some farmers from adopting the technology, despite its benefits.
To increase farmer uptake, Chenhong recommended investing in digital equipment that is both low-cost and low maintenance. He also suggested optimising feeding and water quality monitoring technology that can pair with mobile phones. This could move China's transition to digital and automated tilapia aquaculture forward.
The FAO's Technical Seminar on Tilapia Health is running from 1 to 3 December.