Currently, monitoring of water quality usually involves a series of direct samples and measurements, which can be expensive and too slow to allow protective measures such as early harvesting. In situ monitoring equipment is being developed and deployed to enhance monitoring capabilities but with the marine environment being so vast, this would be like sampling a few blades of grass on a football pitch. Consequently UK scientists initiated the ShellEye project to see how satellites, biotoxin modelling and meteorological data can help develop timely water quality bulletins and forecast potential risks.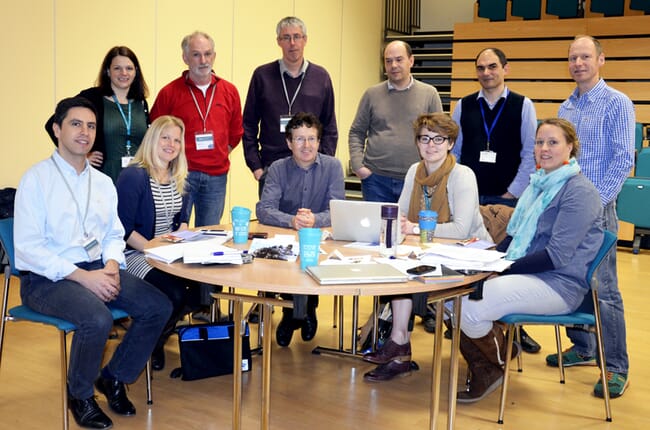 Dr Peter Miller, ShellEye project leader and senior scientist at Plymouth Marine Laboratory, comments: "This approach to monitoring water quality around aquaculture sites, coupled with recent advances in satellite imagery and observations, could help to build a multidisciplinary approach and tools to support the expansion of the UK's shell- and finfish aquaculture industry."
The project is testing the bulletin with pilot sites in southwest and northwest England, Wales and Scotland to ensure industry needs are met. To extend this user consultation further, the scientists are looking for stakelholders to share their thoughts on water quality issues, industry challenges and feedback on the developing bulletin service by completing a short questionnaire.
The four-year project has received two rounds of funding from the Biotechnology and Biological Science Research Council (BBSRC) and the Natural Environment Research Council (NERC) and combines the expertise of five research organisations - Plymouth Marine Laboratory, Centre for Environment, Fisheries and Aquaculture Science (CEFAS), Scottish Association for Marine Science, University of Exeter and the National Lobster Hatchery.
For further information about the project and the bulletin service please visit www.shelleye.org or contact the ShellEye team at shelleye@pml.ac.uk.