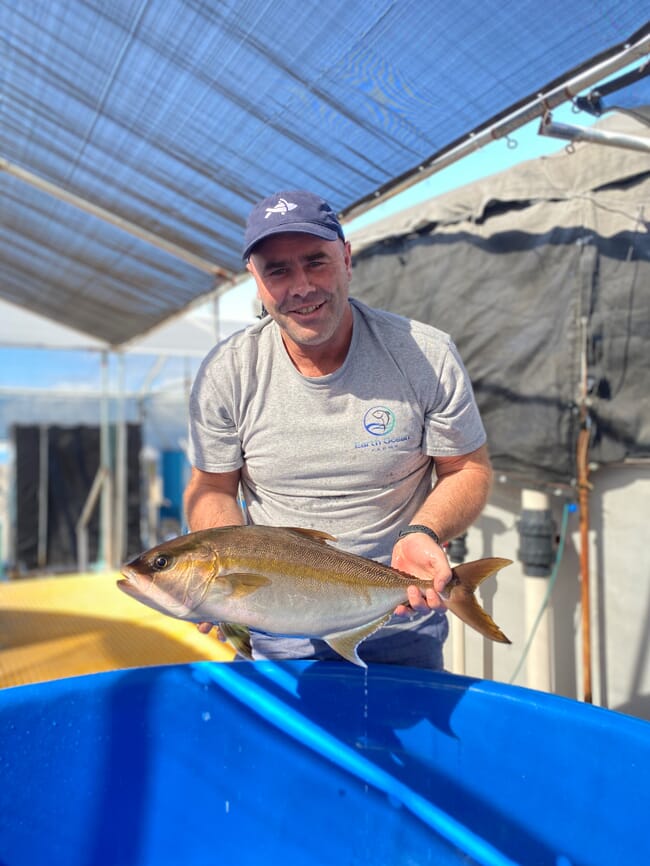 Vis has more than 20 years of international experience as a fish farm operator and manager, most recently as director of the fish business unit at Naqua, one of the world's largest aquaculture operations, where he oversaw a 10,000 tonne Barramundi operation with multiple sites in Saudi Arabia.

In addition to his vast fish farming knowledge, Vis is multi-lingual, a certified PADI Divemaster with more than 3,000 dives and can operate vessels up to 60 tonnes.
"Erik brings a wealth of hands-on, egg-to-harvest mariculture knowledge that he will be able to share with clients who are starting fish farms or looking expand or improve existing operations," said Innovasea CEO David Kelly. "He has farmed all over the world in myriad environments, and his wisdom and insights bring an additional layer of expertise to Innovasea."
Before joining Naqua in 2020, Vis served as the general manager of Blue Ocean Mariculture's Seriola farm in Hawaii, where he oversaw the initial development of a new processing facility. Before that he was the director of operations at Open Blue in Panama, the largest submerged offshore cobia farm in the world, where he managed a staff of 100.
Both off these offshore aquaculture companies are – like Innovasea – part of the Cuna del Mar portfolio and rely heavily on Innovasea technology, systems and equipment.
"I've been working with Innovasea for years as a customer and have always been impressed by the company's creativity, its people and its commitment to fostering sustainable aquaculture," said Vis. "This was a wonderful opportunity for me and my family, and I'm excited to pass along to clients what I've learned over the years."
Vis will report to George Nardi, vice-president of aquaculture services.