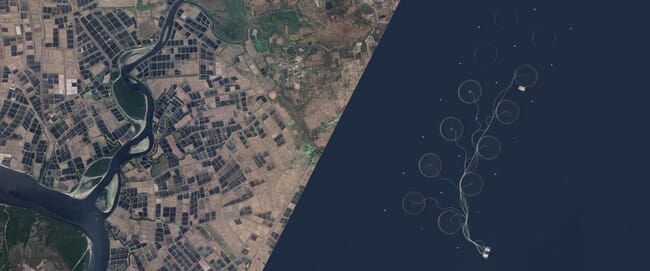 The startup has brought Tanja Hoel and Johan Odvar Odfjell to its board, where they join Tor Ole Rognaldsen, head of venture at VIS.
"We are thrilled to expand our board and team with new members who will join us on our journey to provide unique insights and contribute to environmental and sustainable food production for generations to come," said Hogne Andersen, Dynaspace CEO and co-founder, in a press release.

"In the last three years, VIS has invested in 2 of 400 companies that have taken part in our incubation programme every year. One of these is Dynaspace, which says something about our faith in the team and their vision," added Rognaldsen.
Johan Odfjell, director at Planet 9 Venture, has been appointed as chairperson of the board. He has a maritime business background and has held numerous operational positions internationally within tanker shipping. He also invests in startups and venture funds within the ocean, life science and renewables sectors.
"It's fantastic to see that Dynaspace can attract highly sought after international talent. This demonstrates that the company is providing a strong value proposition and value to the industry," said Odfjell.
Dynaspace also welcomes Tanja Hoel, director of business operations at Hatch.
"Seeing how Dynaspace can use satellite technology to understand better and monitor the impact of aquaculture production on aquatic systems is key to ensuring the industry's substantial long-term growth," said Hoel,
Dynaspace has also added Henrik Skogmo and Oliver Cloux, as software engineer and data scientist, as well as a marketing lead, Fabricio Mota. The company is currently looking for talent in front-end development and sales to improve customer experience and continue advancing in different markets.
The startup initially focused on the shrimp industry, but it now also offers products for both the tilapia and salmon sectors too.
*Dynaspace is part of Hatch's investment portfolio, but The Fish Site retains editorial independence.