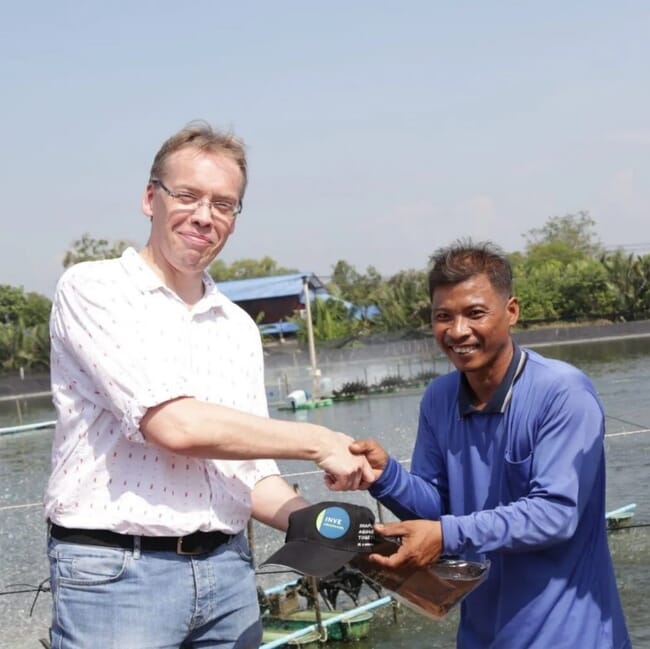 A seasoned veteran in the field, with over 25 years of aquaculture experience, INVE says that "Dr Decamp's homecoming marks a significant milestone in the company's pursuit of innovation and sustainable growth."

Decamp's first stint with INVE began in 2002 and he dedicated almost two decades to advancing the industry through various roles in R&D and product management.
According to the company, his contributions were instrumental in developing a diverse range of products and services aimed at achieving sustainable growth through health and environment solutions, and knowledge services. With a specialisation in intensive shrimp farming, he possesses extensive field knowledge across Asia and the Americas, from small-scale farms to large corporations. In 2021, he moved to Grobest, as group technical, marketing, and product director.
Holding a biology degree from the University of Namur and a PhD in Zoology from the University of Leicester, he gained valuable experience in esteemed institutions like The Natural History Museum in London, research laboratories in Hiroshima, and The Oceanic Institute in Hawaii. With over 70 published papers and a patent under his belt, Dr Decamp is renowned for his active participation in scientific conferences and his knack for delivering engaging presentations.
"I am very happy to rejoin INVE Aquaculture, after these two and half years spent in the shrimp growout market. I look forward to working with fantastic colleagues and partners to develop and deliver innovative solutions to our customers," said Dr Decamp.