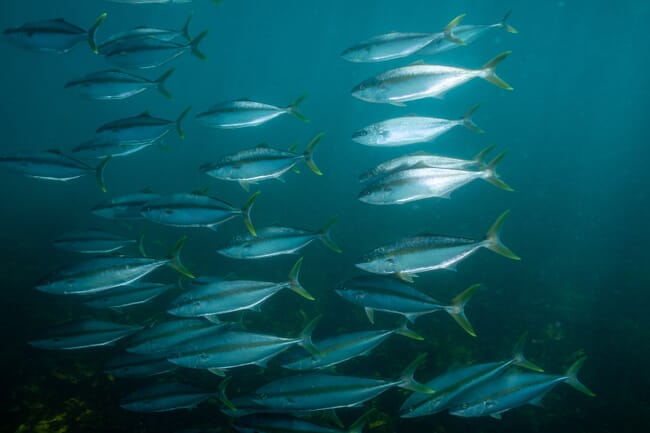 The state government had previously committed $7 million towards constructing and operating the project in the 3,000 hectare Mid-West Aquaculture Development Zone. The new announcement means that the Geraldton-based hatchery could be operational by September 20201.
Companies looking to engage in establishing net pen farms in the region, in order to on-grow the kingfish (Seriola lalandi), include Huon Aquaculture, the Tasmania-based producer of Atlantic salmon.
The state's Fisheries Minister Peter Tinley said accelerating the construction of the facility was designed to create jobs and aid the state's economic recovery following the COVID-19 pandemic.
"Accelerating completion of the marine finfish nursery at Geraldton is another economic stimulus designed to create jobs and aid WA's recovery from the COVID-19 pandemic.
"Fast-tracking this state-of-the-art development will bring forward construction and that is what WA needs right now to help boost economic recovery.
"With a major company like Huon Aquaculture already on board to developing its business in the Mid-West, there's a real opportunity to take WA's aquaculture sector to a new level.
Peter Bender, CEO of Huon Aquaculture, added: "Huon Aquaculture's record in delivering local jobs in the regional communities where we farm is well documented.
"We are excited at the opportunity to expand our operations into the Mid-West and the yellowtail kingfish (hiramasa) sashimi market, and welcome the WA Government's push to prioritise development of the Geraldton finfish nursery.
"An operating finfish nursery is a crucial component of our move to WA."