Consultants sought for East African protein project
Applications are now open for a two-month consultancy role which will involve comparing the environmental footprint of farmed fish with livestock such as chicken, beef and pork.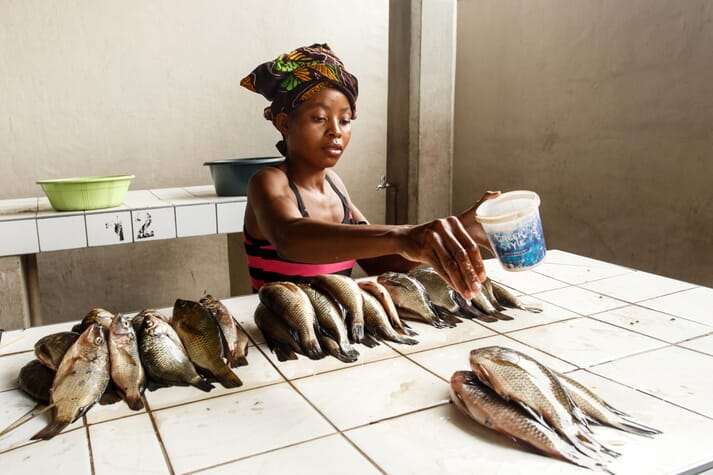 The project is being run by Msingi, an independent industry development organisation that supports the transformation of high potential industries in Kenya, Uganda, Tanzania and Rwanda.
One of Msingi's key aims is to develop a long-term competitive, inclusive and resilient aquaculture industry. The organisation believes that East Africa has a strong comparative advantage in aquaculture, with good natural water resources and climate, genetic resources and a rapidly growing population leading to increasing demand for protein.
As the aquaculture industry grows in East Africa, Msingi believes it is imperative to achieve this growth in an environmentally sustainable way.
"We do not know the current impact that farmed fish in the East African region has on the environment as well as in relation to other commonly eaten proteins. In order to reduce environmental impact due to aquaculture, we must be able to first quantify the impact and attribute it to practices thereby identifying areas of improvement to achieve environmental sustainability of the industry as a whole," Msingi explains.
Objectives of the consultancy
The comparative analysis should include farmed tilapia and catfish and chicken, beef, pork and goat.
The environmental footprint assessment should consider the entire life cycle, including inputs, production, processing, transport, storage and disposal. The key indicators that should be reviewed are likely to include resource efficiency (including the environmental impact of feed and water intensity), carbon emissions, land use/land use change, waste/effluents, and any other relevant environmental factors.
Scope of Work
The consultant's scope of work will include the following:
Conducting a literature review of the meat and fish industry in East Africa: including production scale and modalities, consumption patterns, sustainability practices and disposal.
Engaging directly with relevant players in the animal protein industry (farmed tilapia and catfish, chicken, beef, pork, and goat) in East Africa to understand the value chain, from production to end use.
Developing a scoring system based on key environmental indicators to assess the comparative sustainability of each animal protein at each point in the value chain.
Synthesising findings into a guidance document which ranks each protein source by comparative sustainability and proposes recommendations for improving sustainability.
Requirements for consultant
Immediate availability.
Demonstrated experience in undertaking similar or relevant research, preferably with a background in environmental sustainability and proven knowledge and understanding of the nuances of environmental footprint, its calculations and analysis of the data.
Analytical capabilities: ability to analyse and present data/information in a professional, simple, and straightforward manner.
Experience conducting similar research in East Africa is strongly preferred.
Further information
Proposals must be received no later than 8 March 2022 at 17.00 East Africa Time and sent to nazmah.hasaan@msingi.com or meshvi.shah@msingi.com