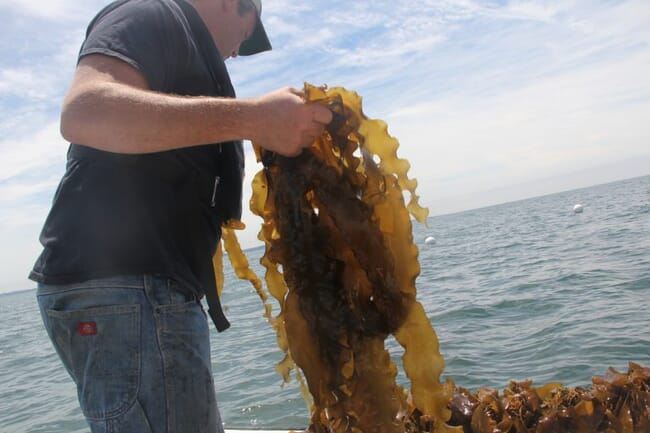 Connecticut Sea Grant has been awarded two federal grants to continue initiatives to advance aquaculture, one focusing on creating new shellfish aquaculture information tools and the other on the National Seaweed Hub's efforts to support the growth of the seaweed industry.
Both are regional projects involving multiple Sea Grant programmes, with Tessa Getchis and Anoushka Concepcion, CT Sea Grant aquaculture extension educators, heading the partnerships. Getchis is leading the project titled, "Advancing Southern New England shellfish aquaculture through an engaged public and next generation decision support tools" with Sea Grant colleagues in Rhode Island, Massachusetts and Roger Williams University. Concepcion is leading the project titled, "Nurturing the successful growth and maturation of a domestic seaweed aquaculture industry: phase II" with colleagues in 10 other Sea Grant programmes. Both are two-year projects that received about $425,000 each.
"We're pleased that these important regional and national collaborations were both extended for another two years," said Nancy Balcom, associate director of Connecticut Sea Grant. "This continued support recognises the excellent work completed to date in support of shellfish and seaweed aquaculture and enables these partnerships to continue to address needs voiced by industry members and regulatory authorities."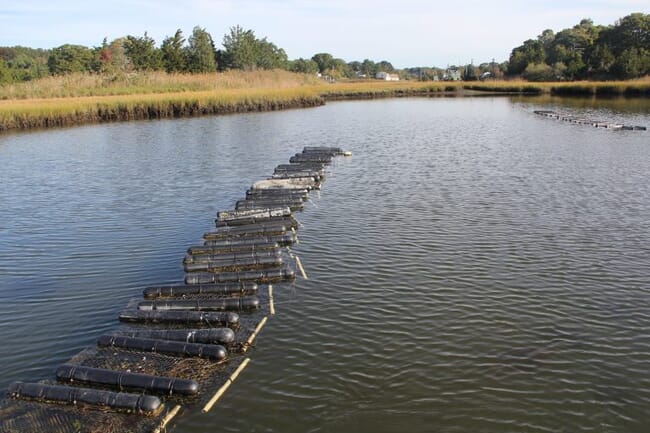 The awards were announced on 22 September by NOAA Sea Grant as part of $14 million in funding to improve US aquaculture. A total of 24 projects were competitively selected.
"These investments demonstrate Sea Grant's commitment to sustainably growing US aquaculture throughout coastal and Great Lakes communities," said Jonathan Pennock, director of NOAA's National Sea Grant College Program. "The funded projects, which address a variety of challenges, will ensure that growth of the aquaculture sector will be informed by the latest science and community needs."
The goal of the Southern New England shellfish aquaculture project is to support the growth of beneficial and sustainable shellfish aquaculture in the region and beyond. The project has two aspects: industry training and public outreach.

"Training in shellfish aquaculture is in high demand, and we will be working with partners across New England to build a rigorous hands-on course," Getchis said. "We were fortunate to hire a trainer with both teaching and practical farming experience. Public engagement needs to go hand-in-hand with industry development."
She added that the projects are being developed in recognition of the importance and value of engaging with coastal communities about aquaculture.
"Shellfish aquaculture is all around us—and it's been here for centuries," she said. "As it grows along our busy coastlines, inevitably there are concerns. We really want to work with communities to understand the most appropriate places to farm both from an economic and social standpoint. It's not an easy balancing act, but if we expect to eat at the local oyster bar, we're going to need to work together to find a way."
The seaweed aquaculture project seeks to extend the efforts of the National Seaweed Hub, established in 2020, to provide a comprehensive and collaborative mechanism to support the growth of the domestic seaweed aquaculture industry, with diverse species, product forms and uses.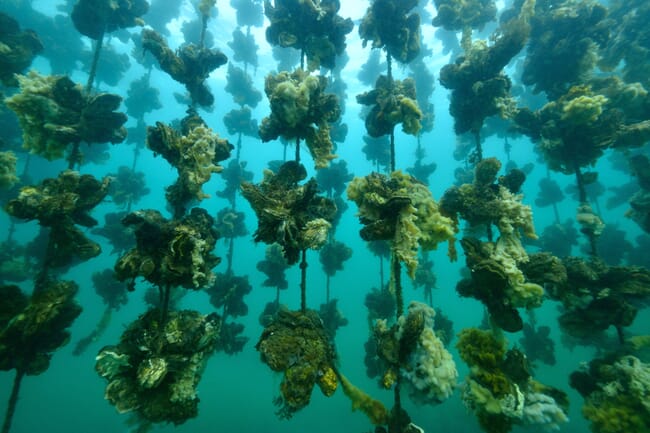 Activities would include establishing and sustaining professional networking opportunities for stakeholder engagement via topical webinars, a second Seaweed Symposium (the first took place in 2020) and at least two virtual forums or networking opportunities. In addition, work will be conducted to develop and maintain publicly accessible resources on the Seaweed Hub website. Outcomes of this project will ensure the continuation of the National Seaweed Hub as a mechanism for non-proprietary, evidence-based information, while fostering collaboration on a national scale.
"The National Seaweed Hub is a collaborative effort involving federal agencies, 11 Sea Grant programmes and their stakeholders," Concepcion said. "Sea Grant creates a safe space for stakeholders to engage and learn from one another, which has led to the implementation of several projects developing non-advocacy resources to address stakeholder needs. We look forward to continuing to provide responsive resources for our stakeholders."