The Mid-Atlantic Oyster Aquaculture Forum and Expo 'Seed to Shuck 2020' offers oyster growers strategies for successful farm management, including new grow-out and processing techniques, and the latest in shellfish-growing equipment and technology.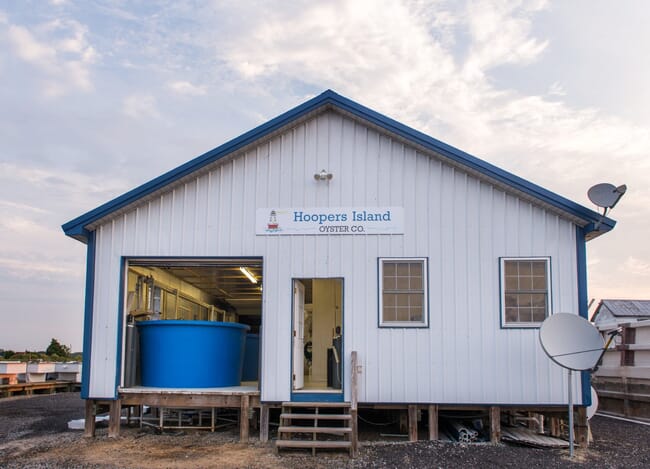 The event is presented by the University of Maryland Sea Grant Extension, Delaware Sea Grant, Delaware State University, and Hoopers Island Oyster Co, who will host the forum and expo at its Cambridge equipment manufacturing facility at 837 Chesapeake Drive.

A nominal $10 advance registration fee for the event includes lunch and a networking reception.
"University of Maryland Extension is pleased to partner with Sea Grant and our colleagues in Delaware to present this timely forum," said Don Webster, UM Extension Regional Specialist. "As more states in the Mid-Atlantic embrace oyster and shellfish aquaculture, and as new technologies, genetic oyster lines, and advanced equipment emerges, it's critical for oyster growers and aquaculture professionals to share best practices."
Between 9am and 4pm, five expert panels will discuss:
State of Aquaculture in the Mid-Atlantic
Business Management, Insurance and Financial Planning
Profitable Farm Management
Leveraging Advanced Technologies in Robotics, IT and GIS
Value-Added Marketing Strategies and Case Studies
The forum culminates with a "Sip & Shuck" networking reception, sponsored by Hoopers Island.
"As Hoopers Island Oysters evolved from farming oysters to raising seed and fabricating a complete line of nursery, grow-out and processing equipment, we recognized the importance of sharing our strategies with fellow farmers," said Ricky Fitzhugh, managing partner. "We're proud to work with these outstanding academic and industry partners to host this event for Mid-Atlantic shellfish growers."
In addition to Sea Grant, Seed to Shuck 2020 is sponsored in part by Chesapeake Bay Foundation/Maryland Shellfish Growers Network, Dorchester County Office of Economic Development and US Aquaculture Society.
To see the complete schedule, visit Seed to Shuck 2020event page. To register, click here.