What reaction have you had from those working in more conventional forms of aquaculture?
In terms of aquaculture, Finless Foods is filling a market need. [By cultivating bluefin tuna in a lab] we're currently working with species that can't be cultured very efficiently. I really feel ideologically in line with [the aquaculture community]. These are people who have seen the problems related to wild-caught fish, who have seen the problem related to ocean collapse. And they are trying to create a way that they can eat the food that they love without destroying the planet. So what we're doing is maybe the next step – and maybe eventually we will be competing with all cultured species, but I think that day is really far away.
Now we're really focusing on things that are a dire environmental need. I genuinely feel that the more I learn about aquaculture, the more I understand that it's much better for the planet. It's not a high priority for us to compete with those people because we think that they're ideologically aligned; they're solving the same problem that we are. And there are just way bigger problems to solve in terms of wild-caught fish that I think our technology is much better suited for.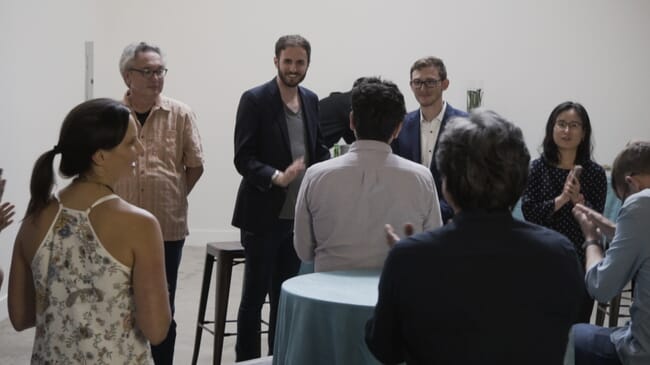 What do you think the role of aquaculture is going to be in the coming years?
I think that we're going to be relying considerably more on aquaculture than we have in the past. And I think that, as people understand that the planet is dying and we need to stop abusing it, more demand for aquaculture will hopefully drive more investment. I really hope that aquaculture can scale fast enough to meet that demand. Aquaculture is still tied to the life cycle of an animal, which takes considerably longer. It takes two years to grow [salmon] to slaughter weight of 5kg. But our cells double every 24 hours. So if we have one cell, that means that tomorrow we have two, but if we have 10 million pounds of cells, that means that tomorrow we have 20 million pounds of cells. So our experiments run faster, our iterations run faster, our scale is faster and our growth times are faster. So I hope that aquaculture can become fast enough to meet this demand. But if not, we're also ramping up ours as well, in hopes that we can stave off total ecosystem collapse as much as possible.
Overall I think there's a real role for aquaculture. We don't really know how much fish humanity wants. Every year there is more aquaculture, and every year people eat more fish. So I think that there will be a role for aquaculture for a long time to come.
Do you think that cell-cultured meat is going to be the sole source of animal protein in the future?
I think there could be a future in which cellular agriculture becomes the sole source of animal protein. But I just think that it's far away. Right now, I think we need an "all of the above" solution to stave off climate destruction. So for fish that can't be cultured, I think that [cell-based fish] is a great solution, but for fish that can be cultured, those will be some difficult price points to hit. We don't have time on earth to pick one solution and say that this is the only way forward. We have the resources, we have the worker power, we have the need, and so while I think there could be a future where this is the only source of animal protein, I don't advocate for that yet. We really see ourselves working hand in hand with traditional industries. We think that for a long time, we will become one tool in a toolbox of things we can use to feed the world. We're trying to replace, in a large part, industrial fishing and mass fishing. I like to think that we're not the enemy, we're joining the community of people who are trying to make things better faster.
How much tuna could you theoretically produce from a single biopsy?
Theoretically, an infinite amount. Per year, it would depend on how big a facility we had. If we have 2,000 litres capacity, that's very different from 200 million litres capacity. So it would totally depend on the size of that.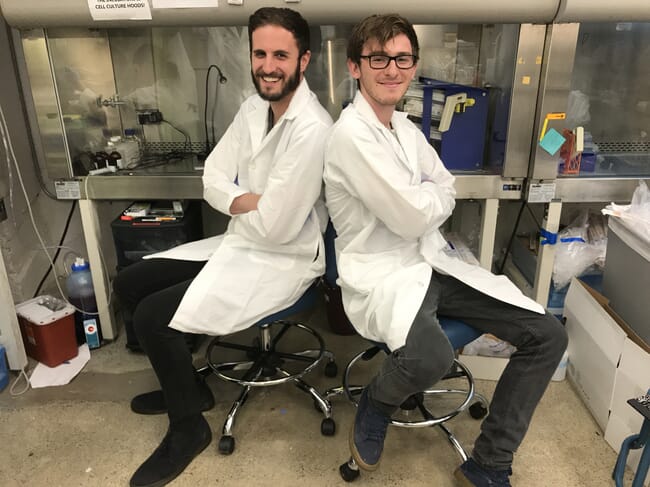 What other species would you like to work with in the future?
I've been really excited by the idea of creating fugu. It's a poisonous puffer fish, and right now it has to be disassembled by somebody that's certified. But we could make it entirely without poison, so you could actually sell it in grocery stores. And when this technology is actually creating new culinary experiences for people, that's when people get the most excited about it. I also had this amazing variety of eel the last time I was in Japan called hamo. I'd love to create something like that, which we don't have access to in America at all.
What are your target markets?
We're mostly focused on the US because we're in it, and Canada, because it's right next door. We've been looking a lot at Japan, because 80 percent of the tuna on earth is consumed there, and China.
What reaction have you had from consumers?
The more they know about the technology, the more comfortable they are with it. Usually, teaching people more gets them more on board, whereas when they don't know much, that's when they're unsure of how they feel about it. So we have our work cut out for us in terms of education.
What has been your biggest challenge?
I would say that our challenges have shifted over the life cycle of the company. At first it was, "How do we fund this thing?" Now we're established, and people think that we're a real player. So I'd say that a lot of this has been convincing people that this isn't some crazy sci-fi project. The legitimacy problem has mostly been solved; now it's operating in a low information environment. Finding ways of getting data and moving forward without all of the tools that are necessary. And where we can, building the tools that are necessary for these novel cell systems. Our greatest challenge has been that no one has done this. So we're in the middle of nowhere and have to build our parachute as we jump out of the plane.