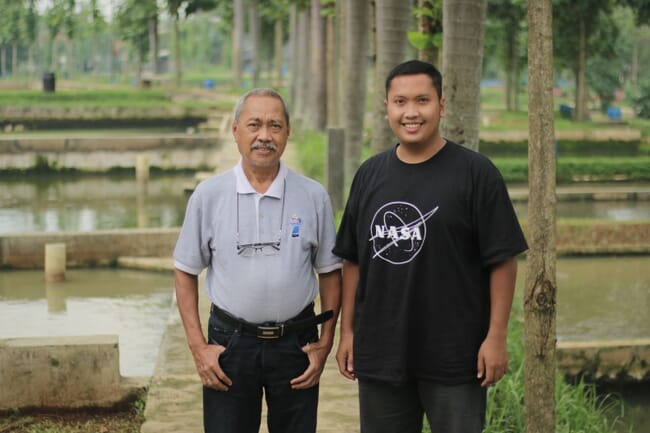 Farmed catfish traditionally have a unique market in Indonesia, where they are mostly sold as street food, called "warung pecel lele," with lower-middle income buyers as the main consumers. Although there is no official standard size of catfish served, sellers of street food – which is mushrooming in the big cities like in Jakarta and its surroundings – tend to use fish of 100-125 g.
The demand for a fairly standard size is quite challenging for farmers to meet, due to several factors such as seed quality and production management. They generally harvest three sizes of fish: small (under 100 g), market-sized and large (160-250 g), which tend to make up 30 percent, 65 percent and 5 percent of the harvests respectively. Unlike in many aquaculture sectors, the largest fish fetch the lowest prices and are sold to the recreational fishing segment.
The challenge is sharpened by the relatively low price of catfish, as farmers usually act as price takers, rather than price makers, due to their weak bargaining position in front of middlemen.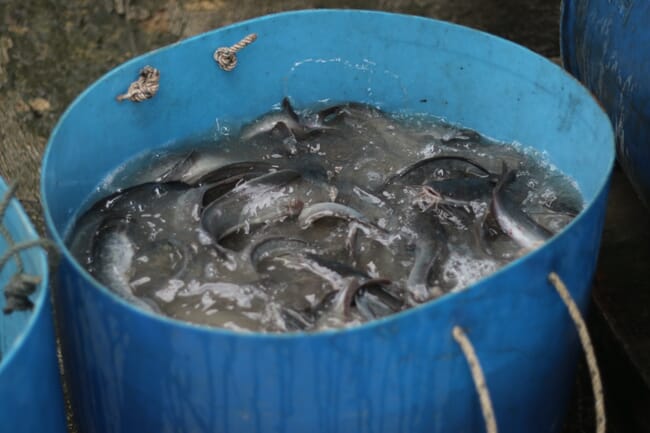 Innovations in catfish processing
However, a farmer from Depok-West Java, Haji Usman, who has been cultivating catfish for more than 10 years, has made a breakthrough by selling frozen catfish fillets to differentiate his products and expand his market. This project started prior to Covid-19, when he reached an agreement to supply fresh fillets for the Japanese restaurant Ichiban Sushi.
Unfortunately, the collaboration was stopped by Covid-19-related restaurant closures. But Usman then decided to try selling frozen fillets online instead, in order to cash in on changes in shopping behaviour during the pandemic. Unexpectedly, there were a lot of customers who were interested and he now has 500 resellers in Jabodetabek (Jakarta and the surrounding cities). These are individuals or small-scale retailers who typically buy 10 - 50 packs and sell them directly to end consumers. According to Usman, this system means he can focus on the production and its improvement, instead of thinking of a direct sales strategy.
Usman and his farming partner are now considering expanding their fillet production, which currently accounts for about 10 - 15 percent of their 4 tonne daily harvest capacity. In addition, the business can also process the oversize fish, taking pressure off the farmers to ensure standard production.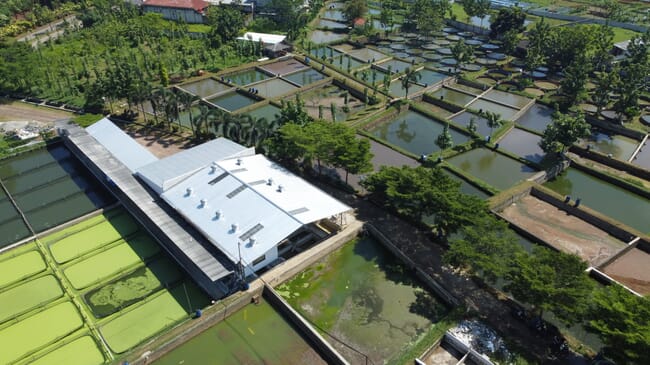 "In fact, farmers encourage production to gain more on market standard size and big-sized fish to be 77.5 and 20 percent respectively, remaining 2.5 percent small-sized," says Usman.
Usman's son, Fuad Arffan, who is responsible for the processing unit, says that every 1 kg of fish equates to 250 - 300 grams of fillet. But the price for a pack of fillets is 24,000 – 34,000 IDR/pack, while the price of 1 kg of whole fresh fish is 20,500 - 21,000 IDR/kg. Meanwhile they are able to sell the offcuts to pacu (Colossoma macropomum) farmers, who use it as feeds.
More hygienic, healthier and easy to cook
Meanwhile, according to Arffan the customers benefit from receiving higher quality catfish, that are also healthier and easier to cook compared to live catfish from traditional wet markets, which have no guarantee of their quality following transport to the market.

Key considerations
To ensure good quality fillet, the fish are first rested in a tank for 2-3 hours to empty out the leftover feed in the gut and eliminate the potential for off-flavours. After that they are anaesthatised using salt water, before being filleted, packed then frozen.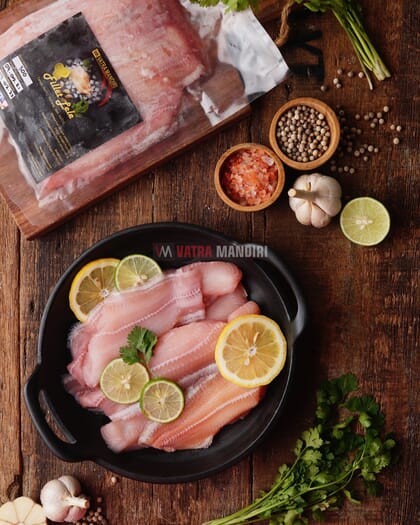 "This process is what distinguishes the quality of frozen catfish from fresh fish in traditional markets. Even though the fish might have been harvested from the same pond and at the same time," Usman says.
To ensure the frozen fillets meet food safety standards, Fuad Arffan is in the process of completing several permits. He also proactively checks his fillets in the food laboratory to ensure they are safe from harmful substances, such as heavy metals and E. coli bacteria.

One of key reasons that made Usman and his son confident about entering the processing business is that he already uses 100 percent quality aquafeeds (while most farmers in the region still use a proportion of expired food waste in their feeds), probiotics and water circulation. He has also been certified as adhering to Indonesian good aquaculture practice standards (Cara Budidaya Ikan yang Baik/CBIB).
In addition, to ensure supply continuity, he works in a partnership system with local farmers. Through this "nucleus" system he provides good quality seed and feed, which the partners don't have to pay for until after harvest time. He also provides education and consultation to farmers regarding good cultivation management and practices.
Improving the image of frozen fish
The market for frozen catfish and other freshwater fish is still limited and Usman suspects that many people imagine that frozen fish is merely fresh fish from a traditional market which is then frozen. But, as Usman argues, using a proper process and freezing fish straight after harvest can keep them fresher in the long term. He therefore believes that consumers need more education about the advantages of frozen products.
"It is important to differentiate the product as being more practical, more hygienic and healthier, especially when it's been produced through clean cultivation," he explains.
In addition, notes Usman, if it is developed on a larger scale, frozen and processed catfish and other freshwater species could improve the farmers' bargaining positions because the product can be stored longer and they can choose the market without rushing to sell it to middlemen.
However, according to Usman, this requires extra efforts that must be done collectively, especially by small-scale farmers. And it would be helped further if the government provided infrastructure such as cold storage, as well as eased the business licensing process.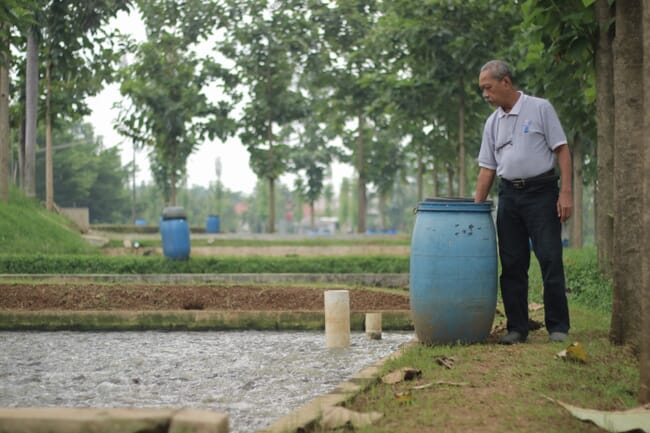 Prospects for catfish fillets
Based on his experience, Usman believes that processed catfish has great potential, not only locally but perhaps for exports too. He is also keen that some of his fellow farmers help him to expand the market, by producing higher quality catfish – through the use of better quality feeds.
"There are not many farmers who use 100 percent formulated aquafeeds. Perhaps they don't understand clean production and its positive effect on fish quality. I think many farmers still believe cheaper feeds can give them more profit. But I think we should follow a new concept of how to produce top quality fish so that we can expand the market for fillets. I also hope that aquafeed manufacturers can help – by providing loans for quality feeds as well as helping to spread knowledge about good nutrition and its impact on fish quality," Usman concludes.