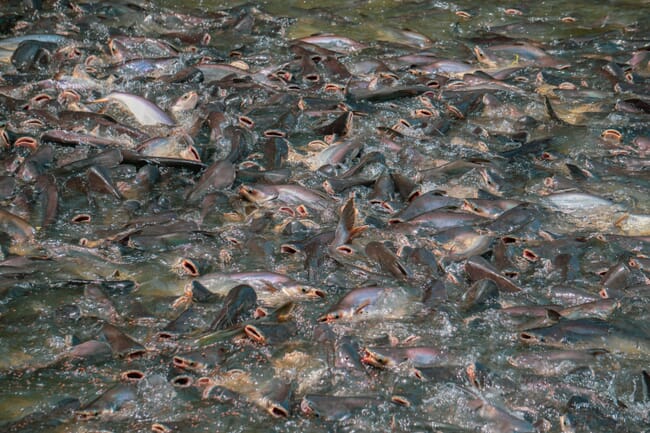 Despite being a leading aquaculture producer, new research published in Aquaculture Reports shows that Bangladesh is lagging in farm-level certification. This is especially true for pangasius, which accounts for 18 percent of the country's aquaculture production.
The study surveyed 150 pangasius farms across Bangladesh and gathered data on their day-to-day operations, and assessed their environmental integrity, governance and worker well-being. The researchers adapted sustainability criteria from the Aquaculture Stewardship Council (ASC) and the Sustainability Assessment of Food and Agriculture (SAFA) framework from the FAO to create 57 farm-level indicators. The results show that only 35 percent of these sustainability and quality indicators were met at the "best" or "good" level. In addition, most of the "best" and "good" results were seen on production and economic indicators (47 percent), while environmental and social indicators lagged significantly (40 percent and 29 percent respectively).
According to the study authors, Bangladesh's pangasius sector must redouble its efforts and improve its governance, environmental protections and social dimensions going forward. One way to ensure compliance with certification schemes is to adopt a "cluster farm management" approach. This would cluster agribusinesses, farmer cooperatives and processing plants together at the local level and have them adhere to unified production standards.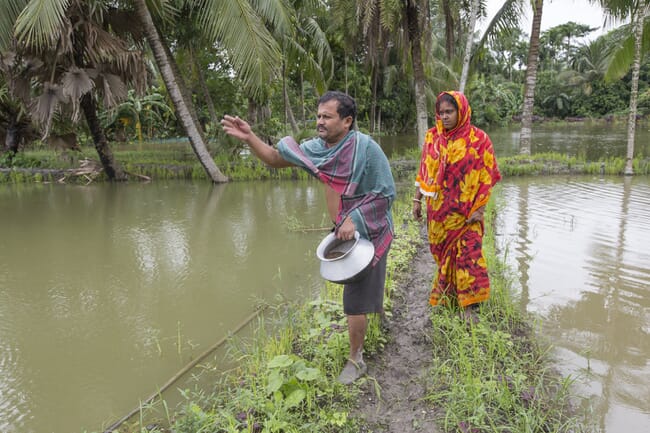 The researchers say that clustering pangasius producers with other supply chain actors would facilitate communication between farmers and processors. This would strengthen the industry at the farm level and allow the supply chain to comply with environmental and social criteria in certification schemes. Improving these production parameters could also allow Bangladesh's pangasius sector to extend beyond the domestic market and enter the country's aquaculture export portfolio.
Why sustainability certification matters
Aquaculture certification schemes are being used as a market-based tool to minimise the potentially negative environmental and social impacts of farming. These schemes usually audit farm-level and processing practices and provide third-party verification for the fish's value chain and quality, which in turn allows farmers to sell their fish at a price premium. Certification schemes also boost consumer confidence in the aquaculture industry.
Thus far, Bangladesh has lagged in developing and implementing farm-level sustainability certification, despite its potential benefits. When it comes to the pangasius industry specifically, most producers are not able to adhere to practices like farm registration, compliance with water and land regulations or labour laws. The industry doesn't do many value-adds or product development for processing, either. These lax standards are translating into low returns for farmers, despite an increasing market demand for sustainable pangasius.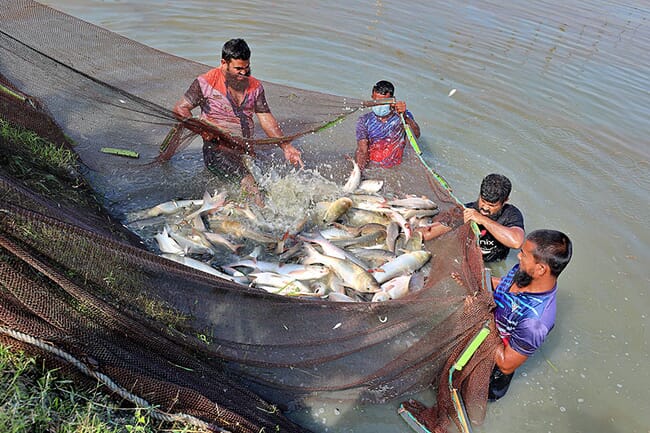 Why clustering could work
The researchers say that grouping farms and farmer organisations in the same area allows them to share the same resources and communally agree and execute certain production standards. This would facilitate communication and potentially unify some administrative procedures (government registration, health plans, etc). Since a significant portion of sustainability indicators are related to farming regulations, improving farm-level administration and reporting could establish a production baseline that the schemes can track and engage with.
Farm clusters can also be formed in connection with processing plants. This type of partnership could enhance farmers' business activities and give them additional influence in the value chain. Case studies from Vietnam show that establishing local clusters has facilitated the uptake in sustainable technologies in the shrimp and pangasius sector – there's reason to believe this could work in Bangladesh as well.
In addition to the local cluster solution, the researchers say that Bangladesh's Department of Fisheries (DoF) could host training in best management practices (BMPs) with its contract farmers. Information on sustainability certification and BMPs would be more widely disseminated if the DoF targets farming clusters. It could also lay the groundwork for improving the industry's governance. In a best-case scenario, the DoF could take the lead and act as a point of contact and implementation for sustainability certification.