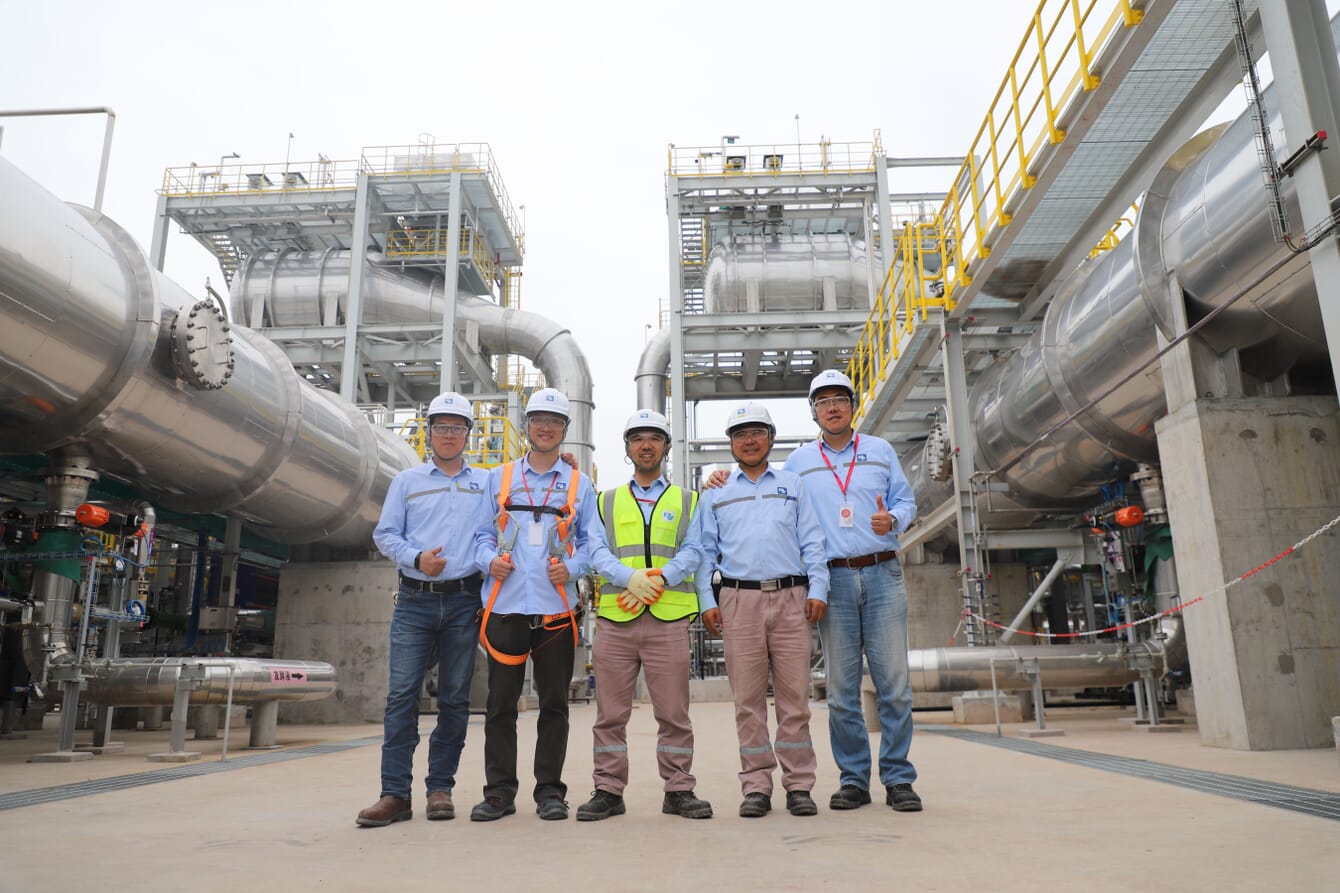 Calysseo, a joint venture between animal nutrition provider Adisseo and Calysta, will produce 20,000 tonnes of FeedKind protein annually from their new facility in Chongqing, China.

The microbial protein is produced via a natural fermentation that does not use arable land, animal or plant matter, and uses very little water in its production. Initially, production will be available for use in China, the world's largest aquaculture market.
Whilst operating under Covid-19 restrictions, the Calysseo team maintained schedule of the landmark facility, meaning FeedKind should be delivered to the first customers this year.

"This is a significant milestone as we move towards more sustainable forms of making food. Calysseo and FeedKind offer a world first, a newly available sustainable, nutritious, non-GMO protein that offers significant health benefits over other feed ingredients, such as improved gut health and improved immune response," said Jean-Marc Dublanc, CEO of Adisseo, in a press release.
"We have a long-running commitment to improving the security and sustainability of the feed ingredient market and Calysseo fulfils a significant part of that pledge. We will provide Chinese customers with a reliable, domestically available supply of protein that meets their specific needs; produced in China for China," he added.
Dr Alan Shaw, co-founder, CEO and president of Calysta, said: "Cellular agriculture, where protein is grown in a controlled environment, is key to helping the world meet its future food needs. Today will go down in history as a hugely significant moment in the development and delivery of new, sustainable sources of protein to meet growing, global demand."
"For Calysta, today is the result of years of work to develop a protein without limits – one that meets our growing demand for protein while protecting biodiversity. It also marks the beginning of a new phase in the Calysta story as we work on producing additional protein ingredients for food and feed applications."
Pierre Casamatta, co-managing director of Calysseo, added: "Commencing commissioning and start-up activities of our maiden facility on schedule is a moment I'm incredibly proud of. We're doing something that has never been achieved before at scale – to reach this milestone in such a short time during the enormously challenging implications of Covid-19 is incredibly rewarding and testament to the skill and commitment of the Calysseo team, and that of our JV partners."
FeedKind has been validated over several years after extensive trials across several popular aquaculture species, including sea bass, sea bream and salmon. Thailand's Kasetsart University, Thailand, recently found distinct benefits for shrimp, saying FeedKind promotes strong, healthy growth, while also helping activate shrimp's immune response to Vibrio, the causative agent of early mortality syndrome (EMS).