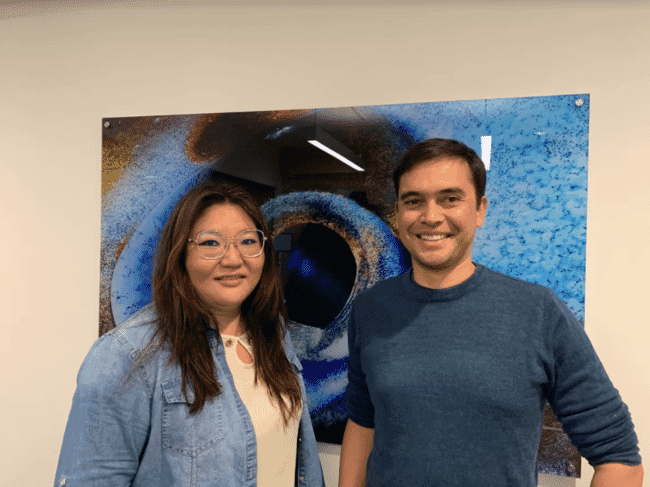 Grazyella Yoshida, who will join Benchmark as a senior geneticist earned her MSc in Animal Science from the University of Maringa, Brazil, in 2014, and her PhD in Genetics and Animal Breeding from Sao Paulo State University in 2018. She has worked as an associate with José Manuel Yáñez' renowned research group at the University of Chile, supporting the development and uptake of quantitative and genomic tools in R&D projects with numerous aquaculture species. Also, she has extensive experience from support to applied breeding programmes for salmonids and tilapia in Chile and Brazil.
Grazyella brings significant competence and capacity to the team in many relevant areas for Benchmark's ambitious genetics work. This includes, among other areas, large-scale genetic and genomic evaluations, optimisation of the use of genomic information, and technical supervision of applied breeding programmes.
Dr Yoshida is very excited and honoured to be part of the Benchmark Genetics team and says:
"I am motivated to use my background and skills in some relevant areas of genetics work and help to develop a more profitable and sustainable aquaculture industry."
Hans Ekvall, who will work as a junior geneticist, recently completed his European Master in Animal Breeding and Genetics (EMABG) programme with combined studies at Georg August University in Germany and the Norwegian University of Life Sciences (NMBU). His Master programme focused on breeding programme designs and comparative methylome studies on ISA in Atlantic salmon. Before that, he did a bachelor on epigenetics in tilapia at the Nord University in Bodø, followed by studies in biomedicine at the University of Bergen. He also holds a BA in International Development from Middlesex University, London.
Hans has a broad international work experience from Europe, Asia, and Australia, including the species abalone and pearl oysters. For nearly three years, Hans worked as a technician in eyed egg production at Erfjord Stamfisk and thereby has practical experience from breeding Atlantic salmon. He will support external clients with applied consultancy services in his new role.

With a solid commitment to sustainable food productions, Hans sees his new role in Benchmark as an exciting opportunity. "I believe Benchmark is the ideal employer. As junior geneticist, I will be able to apply my knowledge and skills, in collaboration with the experienced team of Benchmark, to support the external customers in improving their production output and animal welfare", says Ekvall.