In an interview with The Fish Site, Richard Donnelly discusses recent start-up success, the thorny question of the country's aquaculture licensing system and how innovation will be the key to the sector's future growth.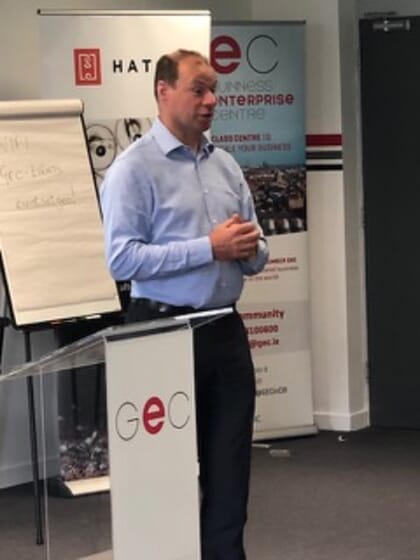 Can you give a quick overview of BIM's forthcoming aquaculture innovation workshops?
The workshops will be running from 5 to 16 October at the RDI Hub in Killorglin, Ireland. We want to attract 10 start-up companies in the aquaculture sector for a two-week intensive programme that will hone and develop their business ideas and bring them to mentors and, potentially, other investors. This is now the third year that Bord Iascaigh Mhara (BIM) and Hatch Blue have run these aquaculture development programmes, and we've found this workshop format to be really successful.
Anyone who is interested should go to the Hatch website to register their interest. We're looking for a whole variety of innovators and entrepreneurs who have ideas and technology they are seeking to develop and scale for the global aquaculture market.
Why did you choose to partner with Hatch when delivering the workshops?
BIM had been looking for people and companies who were on the leading edge of accelerator programmes, and Hatch stood out. Hatch has a fantastic network and global reach – they have offices in Ireland, Hawaii, Norway and Singapore. They're a great vehicle and the two previous programmes have been hugely successful in taking participants to the next level.

What were the most exciting start-ups to emerge from last year's programme?
Last year, we looked within Ireland and three companies stood out. The first is Stephen O'Sullivan's Catchatrade, an online trading platform that lets producers sell their products. Another really exciting company is called Impact9. John Fitzgerald and his team developed offshore cage technology for salmon farms that have more exposed coastlines. Impact9 has the potential to open the whole of offshore aquaculture and is making considerable progress while also receiving very positive feedback from the market. And the final one that we took from that cohort was Univiv. They use various bacteria in feed systems to improve fish immunity, which could have a huge application worldwide. So, there's great potential in Ireland and that's why we're looking to build on that success rate.
What are BIM's goals for this year's event?
The workshops are part of a strategy to build awareness of the opportunities in the sector. Aquaculture is such a new business, and the sector needs innovation and technological advancement.
In the long-term, we want Ireland to be the Silicon Valley of aquaculture. We have the people; we have the sites and we have the supports here. So this year we'll be looking for another 10 companies and projects to bring to the RDI Hub and get the cross-fertilisation of ideas from the financial services sector, the agricultural sector and the IT sector. We'll put them through a tough two weeks and put them through their paces, and we'll see who has the potential to have Hatch or some other private investors help bring their ideas to market.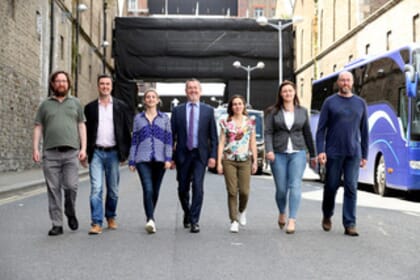 How do you see Hatch and BIM collaborating in the future?
This is our third year working with Hatch, and we're looking to further develop the collaboration. BIM is a state agency that has very good contacts and very good expertise in the aquaculture sector, particularly in Ireland but also worldwide. Hatch has a commercial and venture capital expertise, along with a huge global network and the partnership between the two organisations creates a real synergy you won't be able to get anywhere else. It's rare to see a government organisation and private enterprise working so closely to realise the potential we have here in Ireland.

Has there been a lot of interest in the programme?
We've already had significant interest since announcing the workshop last month. The selection process is going to be particularly difficult this year given the high level of interest. We're open to ideas – regardless of whether they're from universities, entrepreneurs working from their kitchen tables or from people who are already working in the industry. This year we're focused on attracting Irish applicants, but we're not being totally exclusive.

What are BIM's longer-term plans to encourage growth in the Irish aquaculture sector?
BIM have been focused on three species: organic salmon, oysters and mussels – both rope-grown and bottom cultured.
For salmon, we hope to see an increase in production. There are some challenges under the licensing regime, but there's certainly market potential. Demand for organic salmon continues to grow, so we'd like to capitalise on that.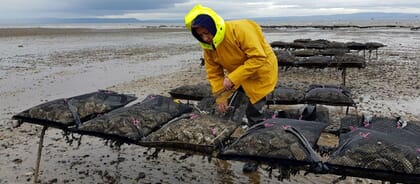 For oysters, growth has been marginal in volume terms, but it has excelled in value terms. Producers have been packing oysters here in Ireland to regain their value and looking for new markets in Asia. That's driven value from €19 million to €45 million.
Looking at mussels, it's challenging at the moment because the main market is food service. Production has been very stable for rope-grown mussels and the companies that are operating are successful.
We're open to innovative species like perch, as well as recirculation technologies. The agency wants to focus on innovation and work hand-in-hand with the industry. Similar to Hatch, BIM is interested in the broader aquaculture sector, not just production. We want to see the technical development in IT, feeding systems and treatments for disease. BIM want to expand the service industry around aquaculture.
Do you think hosting events like Aquaculture Europe will help boost the Irish aquaculture sector?
Definitely. We want to raise awareness that Ireland is the centre for global aquaculture production and innovation. When you see what we've done in the sector, Ireland's organic salmon sector is one of the great stories in modern aquaculture. It's also shown that, in the light of the COVID-19 crisis, we have remained resilient because consumer demand and the supply chain infrastructure is there.