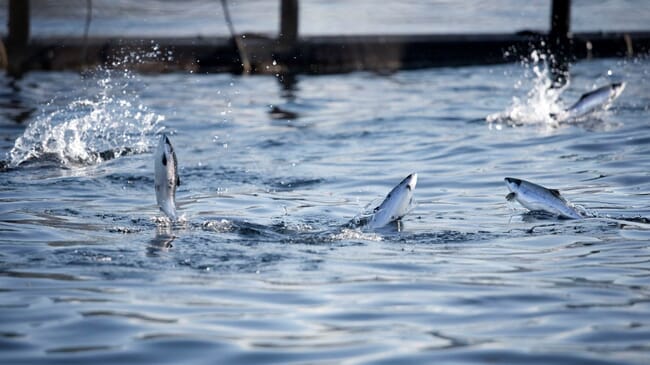 The funding opportunity aims to bring together the UK aquaculture industry and academia to tackle issues affecting the sustainable growth of the industry in the UK.
The call for applications on 11 September, and BBSRC will host a webinar on 28 September to inform prospective applicants about the opportunity. BBSRC will also host a networking session to connect members of the aquaculture industry with researchers with shared research interests.
Collaboration between UK research organisations and the UK aquaculture industry is an important aspect of the grant criteria, and projects which successfully secure a grant must include at least one partner in the UK aquaculture industry.
Aside from strengthening relationships between the aquaculture industry and academia, a key aim of the grant is to address current challenges that affect the sustainable growth of the UK aquaculture industry. Some key research areas suggested in the funding criteria include environmental sustainability and climate change, including water quality, biodiversity, climate adaptation of farmed species; gene editing and selective breeding, including translation of research and knowledge exchange from salmon to other farmed species; and species diversification, including the co-location of species, and multi-trophic, low trophic aquaculture or both.
Projects may also cover production and handling technologies, including remote monitoring/sensing and the sustainable scale-up of aquaculture systems, such as integrated multi-trophic aquaculture and recirculating aquaculture systems; waste management and valorisation, including circular aquaculture and aqua-agri systems; and nutrition and feeding, including reducing reliance on fish meal and fish oil, and the carbon impacts of aquafeeds.