The Marine Management Organisation (MMO) are responsible for implementing and enforcing regulation EC 812/2004, which requires the reduction of cetacean by-catch through the use of acoustic devices, also known as pingers, that are attached to nets. Pingers have been shown to be effective at reducing the by-catch of the short-beaked common dolphin and harbour porpoise (the two species of highest risk).
Early trials of other makes of pinger on the market raised concerns over operational difficulties and safety that prompted Fishtek Marine, based in Devon, to develop an effective pinger designed to resolve these problems, whilst also being more affordable for skippers. The result was the Banana Pinger (BP-FR), which is easily the safest and most effective way of becoming compliant with this new legislation, at very low cost.
Pete Kibel, Director of Fishtek says: "I believe the BP-FR to be by far the most cost effective and highest performing pinger on the market. It's safe to use, easy to fit to gear, and lasts for 12 months on a single battery."
The regulation applies all year round in International Council for the Exploration of the Seas Area IV to all EU vessels of 12 metres or over, using bottom set gill or entangling nets, with a mesh size of 220 mm or more.
It also applies in Area IV between 1 August and 31 October for 12 metres and over vessels using nets of 400 metres in length or less, of any mesh size.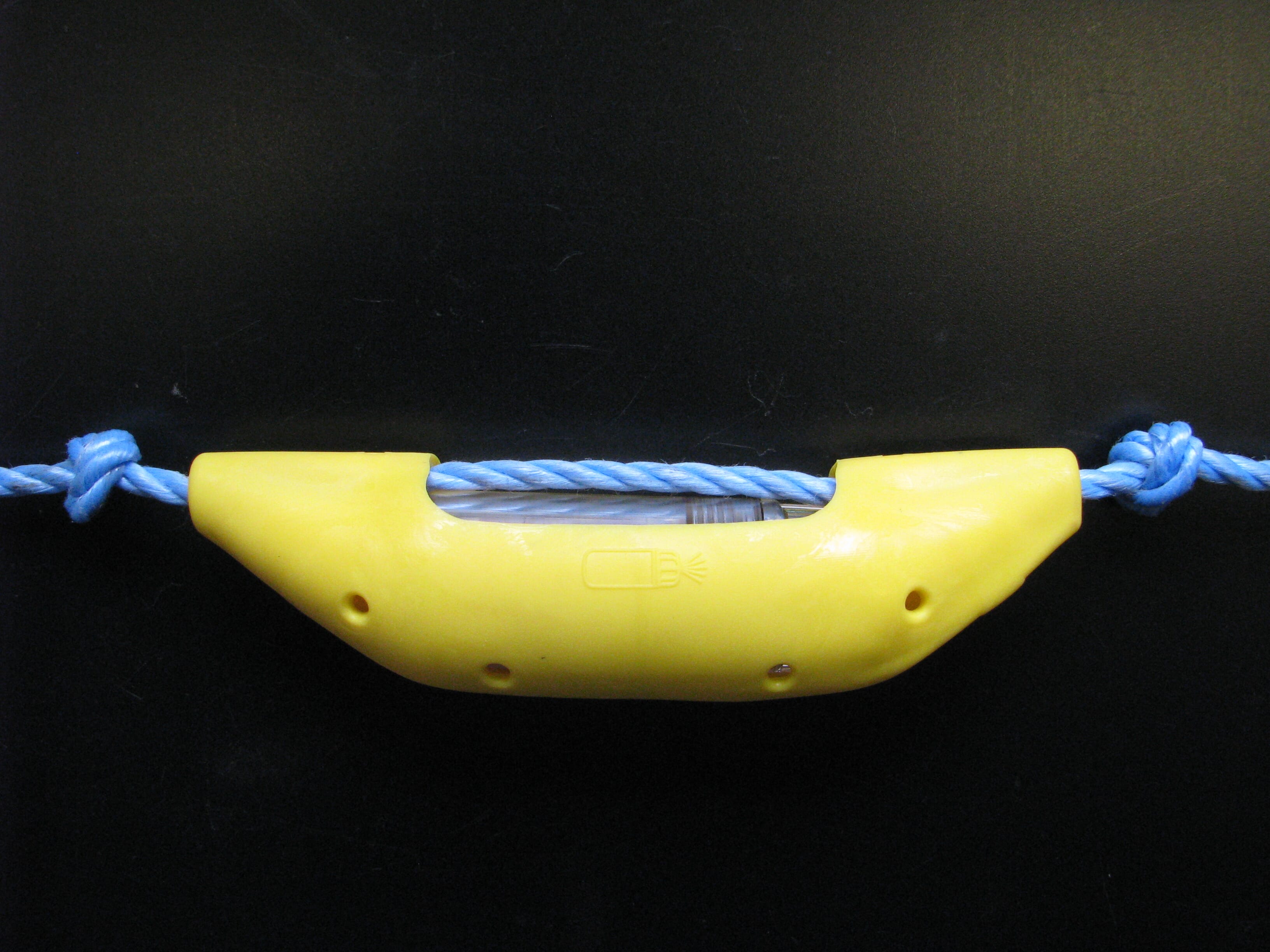 Enforcement will be carried out by Marine Enforcement Officers, together with Royal Navy fisheries protection vessels. The regulations are already in place however, there is a period of two months from July 1 to allow fishing vessels to become fully compliant.
The cost of installing Banana Pingers (with a minimum of five years operational life) are extremely low at £35/km of net / year, therefore there is scope for the voluntary uptake of these pingers in the under 12m fleet.
The operational simplicity and low cost of the Banana Pinger will enable skippers to easily comply with EU regulation (EC 812/2004).
Fishtek will be demonstrating their Banana Pinger on stand 71-72, at the Skipper Expo International in Bristol this October, along with other innovative fishing products.