This was one of the key highlights from yesterday's monthly update, which compared the favourable performance of the more recently stocked fish with those first introduced into the facility.
The directors noted that the original cohorts had been exposed to uneven and suboptimal conditions early in the farming cycle, including a chiller plant breakdown and the absence of key water treatment tools. More recently these older fish were showing increased mortality levels and higher feed conversion ratios (FCRs), which were combining to limit any growth in their overall biomass.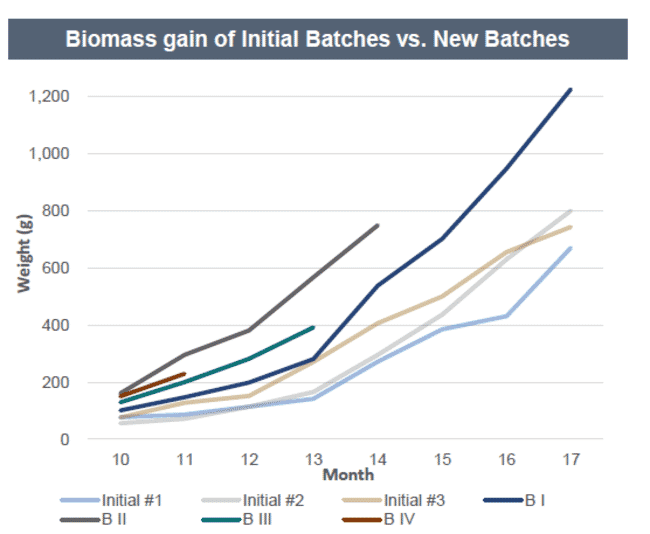 On a more positive note, the later batches are performing in line with expectations and the company expects all the fish in their initial system to be performing at a steady state by the third quarter of the year. If successful, that would mean that they will be able to harvest 10,000 tonnes of salmon from their existing facility next year.

However, only 300 gutted weight tonnes (GWT) of salmon were harvested in January and the company expects to harvest approximately 1,000 GWT in each of the first and second quarters as it slaughters the last of its initial cohorts.
Phase 2 progress
Despite the range of operational setbacks that have hit the company in recent years, it is still going ahead with the second phase of its Florida facility, and has committed $158 million of the $225m budget. They aim to stock the first fish into phase 2 – which will increase capacity to 25,000 tonnes of salmon a year – in early 2023.