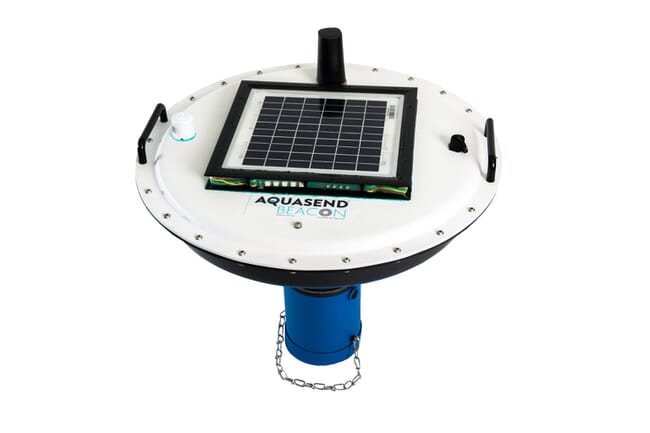 Xylem's incubator programme is a one-year initiative, designed to evaluate technology cohesiveness and develop relationships with aquatic startups, such as Aquasend.
Aquasend has set a goal to help transform the global aquaculture industry within the next five years. To achieve this, Aquasend is providing products that improve water quality through continuous monitoring to the largest and smallest aqua farms around the world.
Their current product is the Aquasend Beacon, which is designed to accurately measure dissolved oxygen and temperature levels in farms. It continuously analyses water quality and sends alerts in real-time if problems are detected. The Beacon's real-time monitoring technology can close the geographical gap between a farmer or researcher, and the deployment site of their Aquasend product, saving time, labour costs and travel costs.
"The Aquasend team is ecstatic to have this opportunity to work closely with water leaders within the Xylem organisation. Our collaboration is focused on bringing innovative technologies to inland aquaculture markets. As aquaculture grows to become an important food source, it's our goal to support this industry with data and solutions," Kristin Elliott, CEO of Aquasend, explained in a press release.
"We're partnering with the startup community and other innovators around the world to bring new technologies to market faster. Aquasend is an example of a technology company that is positioned both to have a near term impact on aquaculture farmers and to support long term sustainable practices with respect to the water they consume," said Sivan Zamir, vice-president of Xylem Innovation Labs.