Startups with breakthrough innovations within livestock farming, aquaculture and alternative food proteins are invited to submit their applications. The winner will receive a scientific validation trial at one of Nutreco's research centres.
"Just one breakthrough solution could reshape the future of protein production. That's why Nutreco is looking for startups and other pioneers with innovative and disruptive ideas to produce more food with fewer resources," explained the company in a press release.
"Feeding the Future will require significant technological innovation. A single idea could make a huge impact on the future of protein and our planet," said Joost Matthijssen, Nutreco's director of venturing and Nutreco Feed & Food Tech Challenge (NFFTC) head juror. "To develop their solutions and attract funding, start-ups need proof of concept. The Nutreco Feed & Food Tech Challenge can help by creating more exposure and further validation of innovative ideas."

Nutreco experts will select 15 teams to receive coaching by industry experts and to pitch virtually to the jury in June. The jury will consist of Nutreco and industry experts. The top five teams will then be invited to an in-person event in the Netherlands later in the year.
Applications need to be sent by April 25 at 12:00 CET. Requirements for the pitch deck can be found at the Nutreco 2022 Feed & Food Tech Challenge.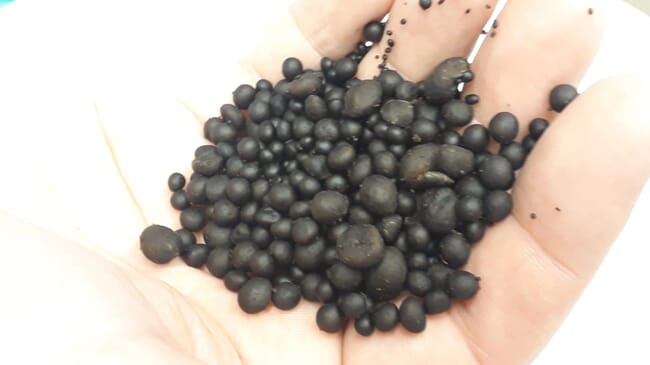 Past aquafeed success: eniferBio
The 2020 NFFTC winner was eniferBio. Based in Finland, the company produces a mycoprotein-based cost-competitive alternative to the soy protein concentrate currently used in aquaculture feeds.
"Since our participation in the challenge, the interaction with the team at Skretting has been just excellent. While we are experts in the development and production of our Pekilo mycoprotein, we definitely needed a helping hand to bring our innovation to the aquaculture market," said eniferBio co-founder, Joosu Kuivanen.
"We look forward to continuing the collaboration as we advance toward realizing our dream of local, sustainable protein for aquaculture," added fellow co-founder Heikki Keskitalo.