Enifer Bio aims to resurrect and refine a technique for using forestry residues and agribusiness by-products to fuel the growth of single-cell proteins which can then be used in aquafeeds.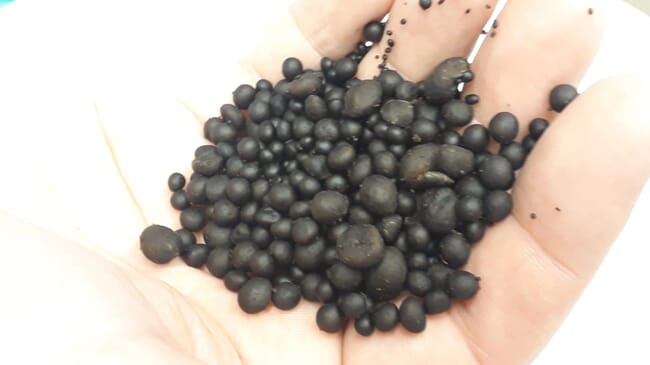 The end product is called Pekilo – from the Latin name of the microfungus species it's made from, Paecilomyces variotii – and was originally produced using the by-products of Finland's sulphite mills. It was widely used as feed in the country's pig and poultry sectors from 1977 to 1991, and plans are now afoot to start producing it afresh for use in aquafeeds.

Simo Ellilä, CEO of the start-up, explains why the product may have numerous advantages over the emerging range of alternatives to soy and fishmeal that currently form the bulk of aquafeeds' protein content.
Why are you targeting the aquaculture sector?
We see the aquaculture market as very interesting because it is rapidly expanding. It is also a relatively sustainable way of producing protein that is healthier than, for example, red meat. At the same time the aquaculture market offers some specific opportunities because of more stringent requirements in feed quality compared to pig or poultry feed.
Where do you intend to source your raw materials from?
Initially we are looking at forestry residues in Finland and the Nordics primarily. The Pekilo process was originally developed in Finland for sulphite pulp mills, and we just see it as a logical and easy place to start. Our main target, however, are side streams from global agribusiness. That's where the volumes can be found.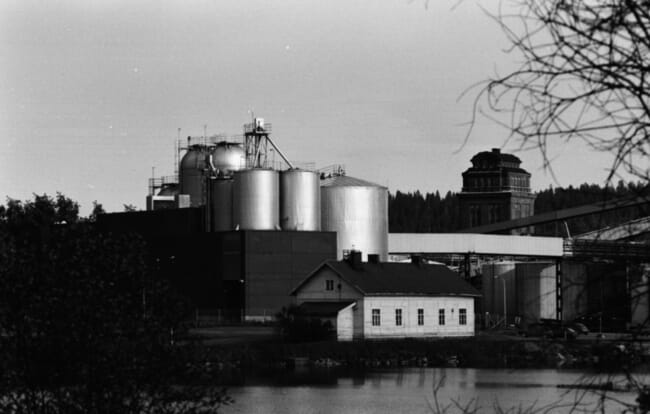 What makes Finland a good base?

It's a good place to start, because we have a long tradition of innovation in the forestry sector here and our product has a history and is known. So it has been relatively effortless to find partners, both upstream and downstream. Because your run-of-the-mill kraft pulp process does not produce suitable side streams for us, we will have to look abroad to expand production, though. But it's that much easier to venture out when you have your first plant up and running.
What level of investment are you hoping to raise?
In our seed round we are looking to raise about €1.5 million, from both private and public sources. That should put us on track to rapidly optimise our process for our first commercial-scale plant.
Why did commercial Pekilo production end in 1991?
Simply because the original raw-material streams dried up. When the process was developed, there were still 15 to 20 sulphite pulp mills in Finland. Now there are none. The process was developed by and for the Finnish pulp and paper industry. When they no longer had the need for the process, it was simply shelved.
Why has the process lain dormant for so long since?
You have to remember that the world was a very different place in 1991. Protein was not a major issue. Almost no one was talking about SCP [single-cell protein]. Sustainability was hardly a widely used concept – the Greens only got their first MPs into Parliament that year. Finland was not yet a member of the EU. Since the local paper companies had no need for the process themselves, and it was not their core business in any way, there was just no one to take the process forward.
Are there any regulatory hurdles to overcome?
The feed needs to be registered for use with the specific target animals, which involves testing. However, the process is straightforward, and the hurdles are minimal compared to those faced by, for example, GMOs [genetically modified organisms] or food ingredients.
Has Pekilo been trialled as a feed for aquatic species in the past?
Historically it was tested with at least rainbow trout. Unfortunately the records on those trials are lost (or at least we have not been able to obtain them). Other closely related fungal species have been successfully trialled in Sweden with tilapia.
What is special about the strain of single-celled organism that you intend to use?
The original Pekilo strain was selected through extensive screening from among hundreds of fungal species. Its main advantages are that it is very fast growing, it tolerates many inhibitory compounds in side streams that other microbes don't, it has a good nutritional profile – with up to 65 percent protein and 20 percent beta-glucan content – and it can be efficiently filtered from even very dilute streams.
What advantages do you have over other SCP producers?
A few of the big players in the field are actually basing their production on fossil feedstock (natural gas). While that might make financial sense looking at current market prices, it is very difficult to justify in the current age of divestment from fossil fuels. Who knows what regulations might be put up in the battle against climate change?
There are a few smaller players developing SCP from renewable feedstocks as well. However, we are able to use many side streams they could not – ie streams that are either too dilute, heterogeneous or inhibitory. We can therefore tap very low-cost raw materials. Our process is also extremely streamlined compared to many others, meaning that we are producing the cheapest sustainable SCP out there. Another key advantage that cannot be emphasised enough is that we have a strain with over 15 years of animal feed use, which is more than any SCP feed aside regular fodder yeast. The same goes for the process itself. No other process can claim the same industrial track record. That brings certainty in scale-up and investment in a sector burdened with a history of cost and timeline overruns.
What do the key team members bring to the equation?
We have assembled a great team of entrepreneurial scientists and engineers, each with their specific areas of expertise – such as fungal biology, genetics, bioprocess engineering and biomass chemistry. We also have brilliant advisors who bring both technical and market know-how.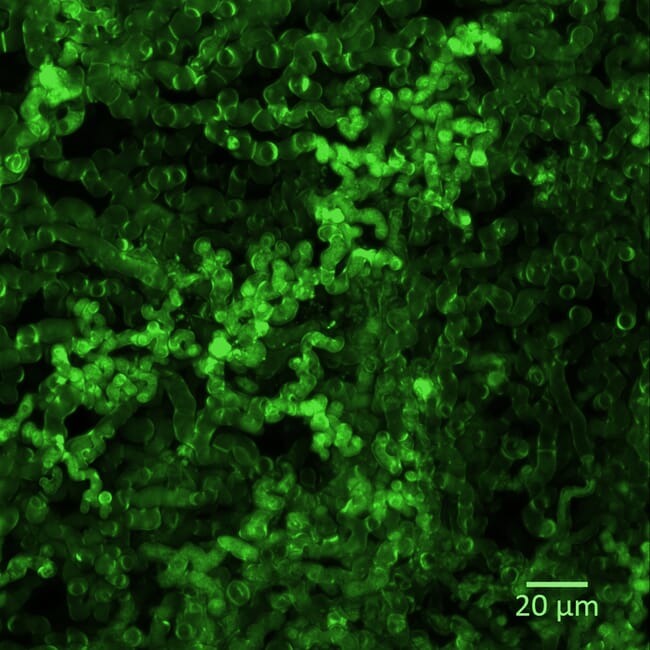 What feedback have you had from the aquafeed, and wider aquaculture, sector so far?
There is definitely a huge interest in finding more sustainable alternatives to fishmeal and soy protein concentrate [SPC]. Analysis by the EU has found that historically soya – and therefore animal feed – has been the EU's number one contributor to global deforestation and related emissions, accounting for nearly half of the deforestation embodied in all EU imports. And it's not all just about sustainability; it's also about bringing new raw materials and volumes to the table. There are different limitations to how much fishmeal (when it comes to availability) and SPC (in terms of tolerance and composition) can be used in feed formulations.
What's the nutritional profile of Pekilo?
The amino acid profile is equal or better to SPC and protein content can reach 65 percent. In addition you have very high levels of beta-glucan and lesser amounts of fat and minerals.
How does Pekilo compare, in both price and nutritional profile, to the likes of fishmeal of soy protein concentrate?
We aim to go head-to-head with soy protein concentrate and match its price with a more sustainable product. It is a commodity business anyway, and there is limited appetite for "green premiums". Our numbers suggest that we are well on track to achieve this, which I frankly find doubtful for many other SCP processes. Perhaps that is why you see many players gravitating towards the higher-margin food business.