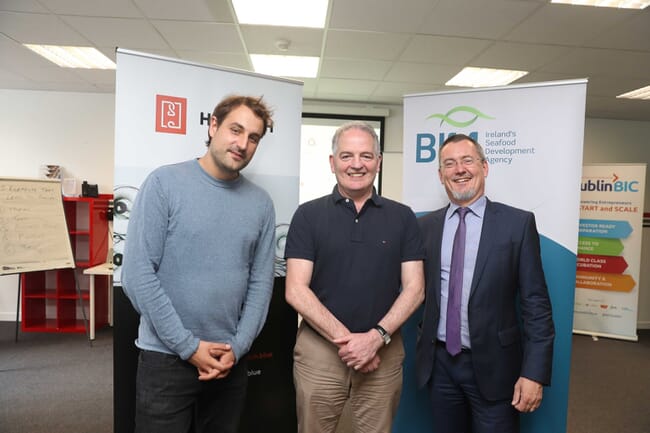 The BIM-Hatch Aquatech Innovation Studio is equity-free and there will be no cost for successful applicants, although there is a competitive application process for up to 10 places, following the impressive track record of previous events.

"By the end of this year's Irish programme up to 38 projects will have gone through this BIM-Hatch initiative in Ireland. Almost $9 million has been raised by the participants to date, leading to the creating of over 50 jobs in the sector," comments Wayne Murphy, co-founder and partner of Hatch.
The event's organisers are looking for projects, in Ireland or with an Irish focus, that aim to upscale the country's aquaculture or alt-seafood industries. Technologies from adjacent industries that may have applications for the aquaculture sector and projects that are not from the region but may have commercial focus to the Irish sector are also invited to apply.
Selected participants will be given access to the Hatch team and a chance to build relationships with its global network of aquaculture, business, legal and finance experts. The programme will be delivered on-site at the RDI Hub in Killorglin and will involve advanced coaching (group and 1-to-1 sessions) relating to business models, value propositions, technology readiness, go-to-market strategies, sales, marketing, investment readiness, pitch training, fundraising and IP. The tailored programme will also feature a range of global aquaculture experts and industry executives who will provide a comprehensive overview of the challenges and the opportunities in global aquaculture,.
Past programmes have led to a number of notable successes in the sector and inspired the formation of new businesses.

"Having completed the BIM Aquatech Innovation Studio in 2020, I am launching WellFish Diagnostics on 1 September to offer rapid, non-lethal, blood based clinical chemistry fish health assessment to the aquaculture industry in Ireland and Scotland. It was a huge advantage to attend a program focused on the aquaculture sector, not only providing information on the industry, how to establish a business and attract investment, but it was also a fantastic networking opportunity where we got to interact with some major players in the industry," says Prof Brian Quinn.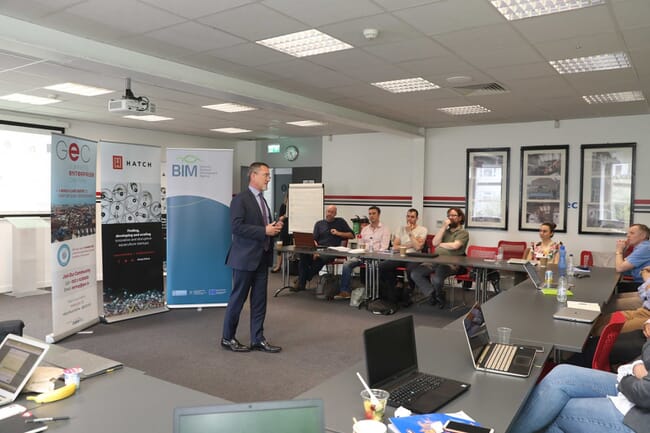 Since the last studio Niall O'Rahelly – who is based in Kinsale – has been hired as Hatch's aquaculture community manager, to bring fresh impetus to the programme. The former shellfish farmer and aquaculture inspector has been impressed by what he's seen to date.
"The BIM Aquatech Innovation Studio is a fantastic resource for startups that want to take their project to the next level, researchers looking to commercialise a great idea or later stage companies looking to increase market and industry access. The last two studios have produced some real success stories and we are already getting some really exciting applications. I'd encourage people to apply here sooner rather than later, as we are limited to 10 participants," he says.
Ireland's Seafood Development Agency (BIM) sees the annual event as a key catalyst for fostering innovation the country's aquaculture sector.
"BIM and Hatch are in the unique position to have extensive knowledge of the global aquaculture business and is therefore ideally positioned to evaluate and look at growth opportunities in the area of aquaculture innovation. BIM wants to capitalise on this success and to take a longer-term approach to cater for these developing companies, as well as attracting new ones," notes Richard Donnelly, innovation and development manager at BIM.
Event details
Application deadline: midnight, 10 September 2021.
Location: RDI Hub, Killorglin, County Kerry.
Programme dates: 11 - 22 Oct 2021 (Full-time)
Any questions should be addressed to niall@hatch.blue