Dublin has hosted many a great gathering over the years, and it is no surprise that, speaking ahead of this year's GOAL conference, Steven Hedlund of the Global Aquaculture Alliance, has high expectations for the event – both as an occasion in its own right, as a chance for delegates to find out more about Irish aquaculture and for helping to encourage more sustainable aquaculture practices across the globe.
Indeed, he hopes that the global gathering will help to shape the next few decades of development in the industry.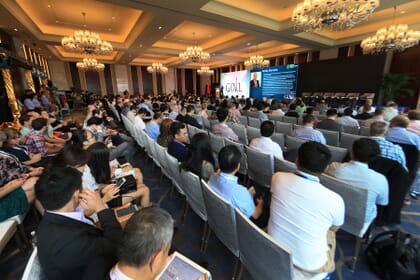 "The programme, and the event in general," he tells The Fish Site, "aims to deliver the GAA's goals – to inspire a more sustainable global aquaculture industry – in practical terms. And this year's conference theme is 'The Next 20: From Promise To Delivery', which is a reference to our 20th anniversary, as well as addressing the reality of delivering on the seafood community's sustainability commitments over the next 20 years."
This year's event features a staller line-up of speakers, with representatives of seafood buying companies, technology producers and investors to the fore – a reflection of the conference's European location.
"We adjust the topics covered in our programme according to the venue," explains Steve. "In 2015, in Vancouver, our focus was on salmon; last year, in Asia, shrimp and tilapia were the main species discussed; when it takes place in Europe the main topic tends to be the market, as our European events always attract lots of seafood buyers, as well as featuring plenty of tech and innovation content."
"As there are so many thought leaders in Europe we also tend to cover issues such as collaboration, sustainability and shine a spotlight on any areas that might be being ignored," he adds.
As ever at GAA events, Dublin has attracted an impressive line-up of keynote speakers and, despite their diverse backgrounds, Steve points that this year's trio have one key factor in common.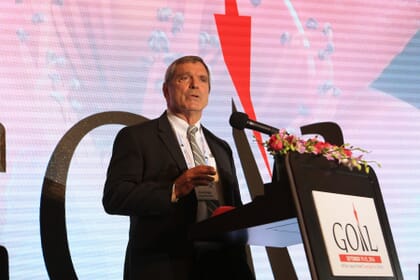 "The keynote speakers set the tone for the day," he reflects, "and this year they include Pearce Lyons, founder and president of Alltech, and JD McMahon – the well-known Irish chef, who is an eloquent ambassador for the seafood sector and will explain how best to engage with consumers and increase seafood consumption."
"While they may come from very different angles, all are examples of how to progress via disruption [of the status quo] and by thinking outside the box," Steve continues, "offering insights that should be relevant for the next 5-10 years ahead."
The keynote speakers are supported by over 50 other presenters, with companies as diverse as Atlantic Sapphire – the firm that aims to produce 10,000 tonnes of salmon a year from land-based facilities in Miami; NSK Ship Design – which is seeking to revolutionise offshore salmon production systems in Norway; and Terravia - the producer of omega-3-rich algal oils for the aquafeed sector, which recently filed for bankruptcy among the likely highlights.
As well as the impressive array of presentations, Steve points to the structure of the event as being designed to facilitate networking too.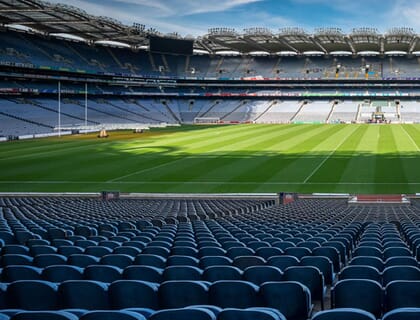 "We have plenary speakers in the mornings, then breakout sessions in the afternoon, but the programme's not too intensive, and we try to leave plenty of opportunities for networking and arranging one-to-ones," he points out.
Other highlights of the event include site visits to salmon, trout and oyster farms, as well as a chance to play golf at the renowned Druid's Glen course, near Dublin.
"There are two sides to GAA, a competitive side involved in our third-party certification system (BAP) and the conference – which aims to help move discussions related to responsible aquaculture forward. We want our competitors to be there too – it's a pre-competitive event above and beyond everything," Steve concludes.