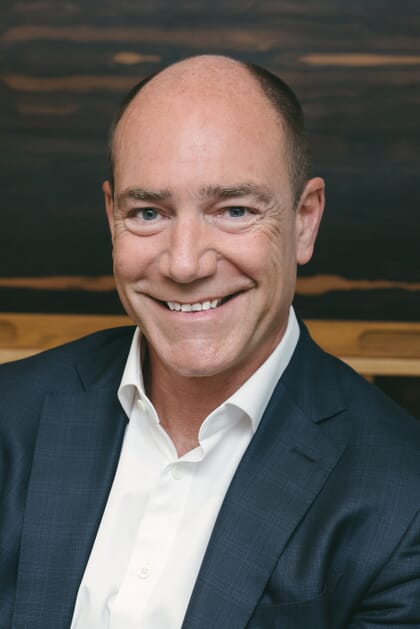 So believes Paul Cuatrecasas, founder and CEO of Aquaa Partners, who is convinced that we are on the brink of a second agricultural revolution – one in which a large part of the animal-derived proteins will be replaced by plant-based and lab-grown alternatives.
Cuatrecasas, author of Go Tech or Go Extinct, is something of an alt-protein evangelist and sees the sector as awash with possibilities – in terms of feeding the growing global population, in terms of improving the sustainability of food production, and in terms of making some serious money.
"Investors sat up and took note after the IPO of Beyond Meat – it put alt-protein on their radar," he explains. "And through further research they realised that the process of cellular meat and seafood isn't rocket science either. Apply the exponential tech cost curve to the elements of food and it now boils down to the exponential advances in precision fermentation – it's been around since 1982 when people started to produce insulin (Humulin) for diabetics. And further advances can be made with the adoption of new tech such as CRISPR."
Cuatrecasas is clearly not alone in his beliefs, and he notes the rise of a wide range of highly credible cellular seafood companies.

"There's a proliferation of companies in the field and there will be more and more. There's lots of different intellectual property, and more will be developed, and there's room for many in the space. You have Wild Type, which is focusing on salmon at one extreme, and Blue Nalu which is producing bluefin tuna at the other extreme – that's good news for investors, there are lots of different types of products," he observes.
While many people have heard of some of the major players in the alt-meat sector, Cuatrecasas thinks that the seafood firms are progressing just as swiftly – and have the potential to reach the market even quicker.
"The meat guys get more attention because it's a much larger market – worth somewhere between $1.3 trillion and $3 trillion a year – but [alt] seafood is much further ahead in terms of regulation. In the US, for example, cellular seafood only needs FDA approval, but cellular meat needs approval from both the FDA and the USDA. That potentially gives the seafood producers a huge advantage," he argues.
While some consumers may have reservations about eating fish that has been grown in a lab instead of fish that has been grown in the ocean, he sees this being a relatively small proportion. Meanwhile he notes that a new wave of consumers have the opposite opinion.
"I don't agree that it'll be hard for people to fathom eating lab-grown meat and fish. Vegans may stick with plant-based, some will mix it up. Different textures will allow new foods to be developed – it's not going to be a one-size fits all. People rode horses for thousands of years. When the automobile came along, they might have thought it was huge and scary and dangerous to begin with, but it didn't take long for people to change. My kids don't want to kill animals to eat them," he points out.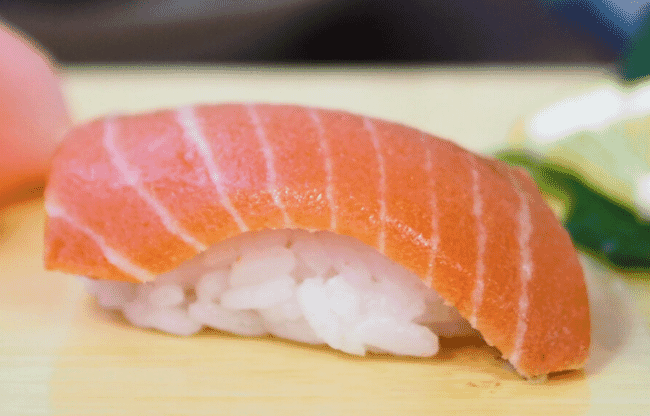 While there are still some obstacles to overcome – in terms of taste, price and regulation – Cuatrecasas doesn't see these as taking long to surmount.

"It'll probably come down to cost – can we get precision fermentation to be cheap enough – combined with taste. Beyond that, health is probably the next most important thing. But if cellular seafood tastes as good, is purer, has a higher yield, a stable supply chain and no toxins, it'll be considered the freshest of the fresh," he says.
Currently the cellular seafood companies are largely still in the startup stage. How they are likely to develop is the subject of debate, but Cuatrecasas believes that it's vital for them to secure serious investments soon.
"They have to use the current capital markets to hire people and grow, build teams, work with regulators… but what happens when the capital markets shut? Most of us have lived through several market crashes and there's likely to be another one in the next four to five years. Most of the cellular companies are unlikely to commercialise before 2025, but they'll need to raise as much capital as possible before then, as it'll be tough to raise in the next down round (in a crash)," he predicts.
Looking ahead he believes that the most successful startups will join the establishment as the decade progresses.
"Some will become corporations – like Beyond Meat and Impossible, which are now essentially too big to acquire – others will be acquired. Bell Food Group [a leading European food processor], for example, has a minority stake in [cultured meat company] Mosa Meat," he explains.
However, he warns the established food and feed companies not to be complacent if they are hoping to buy into the sector.
"Tyson and Cargill have positions in several alt-protein startups. What I would say to them is to be careful assuming you can make an acquisition whenever you want – the value of these companies can rise, very, very fast," notes Cuatrecasas.
"We think in a linear way – very few people, very few scientists, would have believed that a Covid vaccine could be developed within a year – but the pace of tech is phenomenal. As soon as approval goes through their value is going to skyrocket," he adds.

And Cuatrecasas's caveat goes further.
"By 2030 most conventional food companies will be bankrupt or will have acquired one or more companies. The Rethink X report suggests that the majority of the meat industry will be cell- or plant-based by then. The challenge for conventional fish and meat producers is to realise that their business model is going extinct. They're operating on thin margins already, and when start to lose sales volume it's going to be game over because they can't reduce their costs quickly enough," he warns.
However, he adds that, while the long-term picture for cellular protein producers may be promising, the mid-term growth isn't likely to be too swift.
"Investors are going to have to be patient, they have to close their eyes – there's still a long way to go," says Cuatrecasas.
Much of the criticism of the alt-protein sector has related to the price of the products – making them well beyond the budgets of most consumers, not just those in the Global South. However, Cuatrecasas believes that it is low income individuals who are set to benefit the most from the expansion the sector.
"By 2030 I expect seafood alternatives to be more widely adopted in developing countries than in the West, as the cost of precision fermentation will be low enough to deliver to these markets," he forecasts.
It's one of the many benefits he sees from lab-grown meats and seafoods.
"They need less energy, water, land and fewer of the animals themselves. It is very promising for the developing world. It's also pure food, without the nasties, and you can even design the nutritional content of the food, which is exciting for health," he adds.
Once the companies have regulatory approval and products ready for market how they evolve remains to be seen. But Cuatrecasas notes that they might strive to emulate the leaders in the plant-based beef field.
"It's all down to brand and global presence. Beyond Meat and Impossible are selling direct to the consumer – that's pretty powerful. Most have gone to retailers, but with changes in food delivery – via drones and robots – there are huge opportunities for strong brands," he explains.