How does cell-based cultivation work?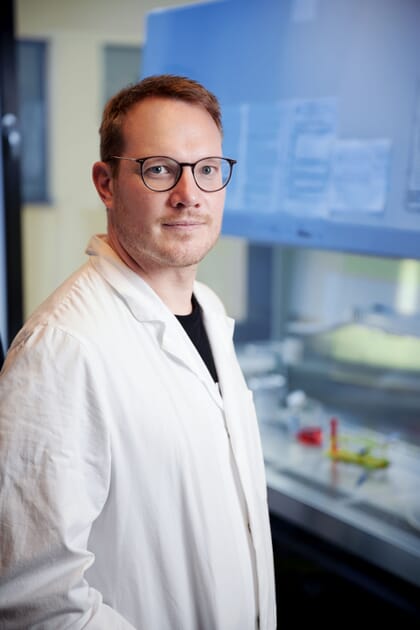 Cell-based fish consists of the same ingredients as conventionally produced fish but, instead of slaughtering a whole fish, real fish meat is produced from fish cell lines. The basis of each cell line is a biopsy of a living fish, but the target fish does not necessarily have to die.
Bluu Biosciences have established several cell lines from adult tissue biopsies, whereof we chose the best characterised and fastest growing ones for our mission to create cell-based fish products. The cell mass grows in the bioreactor, which will then be harvested and further processed for final product development.
Bluu Biosciences is using proprietary technologies and non-GMO immortalised cell lines for production. We took a very disciplined approach over the past years and applied a variety of techniques that allowed us to identify naturally occurring immortalised cells. The cells in these lines can reproduce many times without needing to perform a new biopsy, which is important for scaling up production.
Why did Bluu Biosciences decide to pursue seafood instead of a different animal-based protein?
In many regions of the world, fish is the most widely consumed source of protein. But while demand is increasing as the world's population grows, stocks are declining due to overfishing or they are exploited to their maximum. Aquaculture tries to catch up, but has its own limitations and challenges. Therefore, cell-based fish provides a viable alternative.
Also, cell-based fish has its advantages compared to cell-based meat: it is more tolerant towards changing temperatures, which is beneficial for upscaled production, and it has a less complex tissue structure, which facilitates the development of structured products later on. Bluu Biosciences can draw on more than a decade of experience in working with fish cells and is driven by a real passion for fish biodiversity.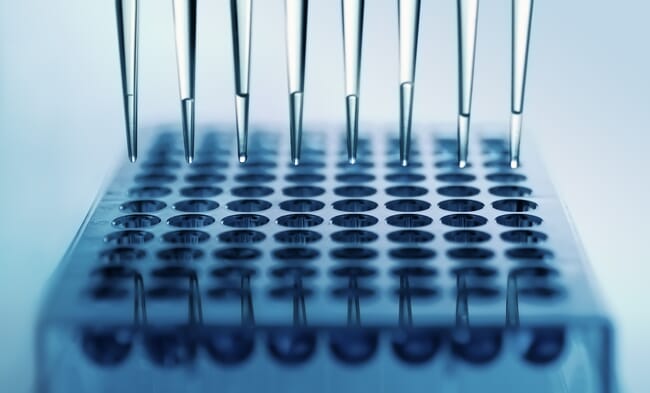 What species are you focusing on?
Our focus is on Atlantic salmon, rainbow trout and carp. We thus cover three of the world's most popular edible fish species. We will start with products in the form of fish tartar, fish sticks and fish balls. More complex products such as fish fillets will follow soon after.
These species are well characterised, among other things, by the fact that their genome has already been fully sequenced and research on these cell lines is well advanced. Theoretically however, with the necessary investment of time and resources, many more species are conceivable.
In the future, our cell-based products will not differ in taste or cooking behaviour from wild-caught fish. However, we are optimising our cell lines for omega 3 fat content and other superior nutrition so that a future product will be healthy and nutritious.
How have consumers and traditional fish producers reacted to cell-based seafood?
We are registering a great openness to the topic, driven by consumers' growing environmental awareness and desire for sustainability. The demand is there. Cell-based fish will also benefit from the growing acceptance of cell-based meat. Some markets, such as Asia, are already much further ahead than Europe in this respect.
Traditional fish producers tend to be wary. They often misunderstand that their business is far less threatened by cell-based alternatives than by overfishing, pollution, climate change and a lack of sustainability efforts within their industry. From our perspective, feeding a growing world population is going to take all of it: cell-based, plant-based, and sustainably produced animal proteins.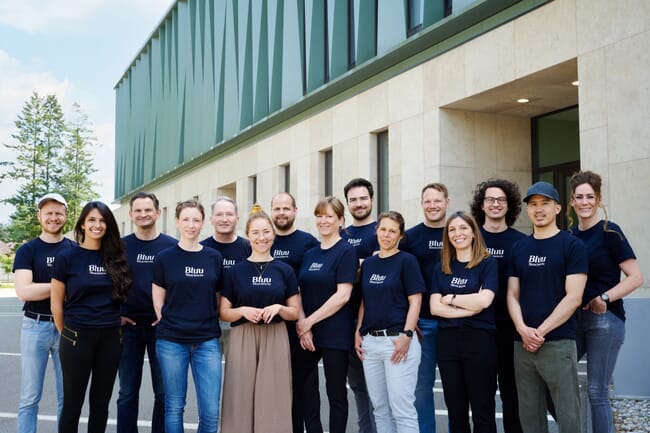 How do you see the cell-based space evolving in the coming years?
We believe that cell-based fish has the potential to become one of the most sustainable alternative protein sources. Research and development are well on the way. One of the benefits of cell-based fish is that we only produce the cells that we need. This means that there is no food waste in the production. In terms of cellular waste products, we are also working on adequate recycling technologies.
The production framework is also playing a role in this: the use of renewable energies, production close to the consumer to keep transport distances short, etc. Environmental protection and resource conservation go hand in hand with the protection of wild species.
The cell-based space has seen tremendous growth during the last three years, including the first regulatory approval of a cultivated chicken product in Singapore. This was a good sign for regulatory processes in other countries.
Currently, more than 80 startups are working on developing cultivated meat and seafood inputs, services, or end products and more and more enter the space, including multinational life science companies who have decided to create at least a branch to supply cultivated meat startups. Also, investors start to understand and appreciate the ground-breaking potential of this technology and the magnitude of the market opportunity. Hence, investment activity in this space is picking up speed rapidly – moving from millions to billions [of dollars a year]. This is instrumental in advancing the science and going into upscale.
We hope to have our first prototypes ready by 2022. We will work on the regulatory approval process to have first products in the market by 2023 to 2024 and we want to expand the technology relatively quickly so that we can help to feed the world more sustainably within the next couple years.
When, if ever, do you envisage your cell-based offerings reaching price parity with the wild or farmed equivalent?
The cost of producing cell-based meat has fallen by more than the factor 10,000 in the last eight years. Going forward, the manufacturing costs will be reduced to such an extent that we can achieve competitive prices once significant production levels are reached. Within a decade the prices will fall below those of conventional fish.
Cell-based meat and seafood products will be competitive in the future. It really is a matter of time, optimisation and scale. Bluu Biosciences is stepping up to produce high-quality, sustainable fish products from cell cultures, that feature high nutritional value and a premium flavour profile. Bluu's (and other cell-based pioneers') goal is not to serve a small elite, but to make a significant contribution to securing the future supply of animal protein at large.