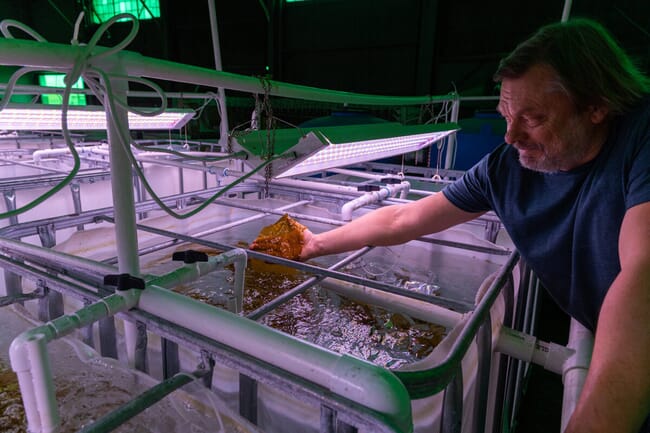 US Senator Alex Padilla (CA-Democrat) has announced that he has secured $600,000 in funding for AltaSea's Ocean STEM Pathways programme at the Port of Los Angeles, a major win for the non-profit and the Los Angeles community. AltaSea is the only non-profit organisation in Los Angeles focused on climate change and job creation to receive this federal community project funding.
AltaSea's Ocean STEM Pathways programme will provide Los Angeles area students with hands-on educational experiences in four sectors of the blue economy: sustainable aquaculture, ocean exploration and mapping, clean energy and underwater robotics.

"I am proud to have secured funding that will give LA students STEM learning experiences in the emerging Blue Economy – a vital and growing sector of California's 21st century economy," Senator Alex Padilla said.
"This programme will provide students in underserved communities a pathway to good-paying jobs that tackle climate change and our most pressing challenges. I look forward to AltaSea continuing to make a mark on Southern California by convening experts to advance blue technology and ocean conservation."
AltaSea's growing campus is primed to be the hub of the emerging blue economy, which is projected to create well over 126,000 direct jobs in LA County alone, paying a combined $37.7 billion in wages by 2030. AltaSea's signed anchor tenants to occupy various locations on the 35-acre campus include the University of Southern California, the University of California, Los Angeles, the Southern California Marine Institute (made up of 23 universities, colleges, and institutes), Braid Theory, Holdfast Aquaculture, Montauk Technologies and Pacific Mariculture.

"Senator Padilla understands that the blue economy's growth is critical to our battle against climate change, and this funding underscores the importance of investing in the next generation," said AltaSea CEO Terry Tamminen, former California EPA Secretary. "We are grateful to Senator Padilla and his staff for prioritising the Los Angeles community and our planet in his community project funding."
In October 2021, AltaSea announced that the State of California provided $6 million to help fund the renovation of its historic warehouses and wharfs, which will help make AltaSea the largest hub of the emerging blue economy on the West Coast. The Port of Los Angeles matched the State's contribution for a total of $12 million in funding.