The nauplii of the brine shrimp Artemia - which can be hatched from dried cysts - provide a crucial source of live feeds for aquaculture, in particular the culture of vannamei shrimp.
And, as Marcos Camara, the author of a new research paper details, 20 percent of the 20 tonnes of Artemia cysts required by Brazil's shrimp industry is currently sourced from 40,000 hectares of saltworks in the region of the Rio Grande del Norte.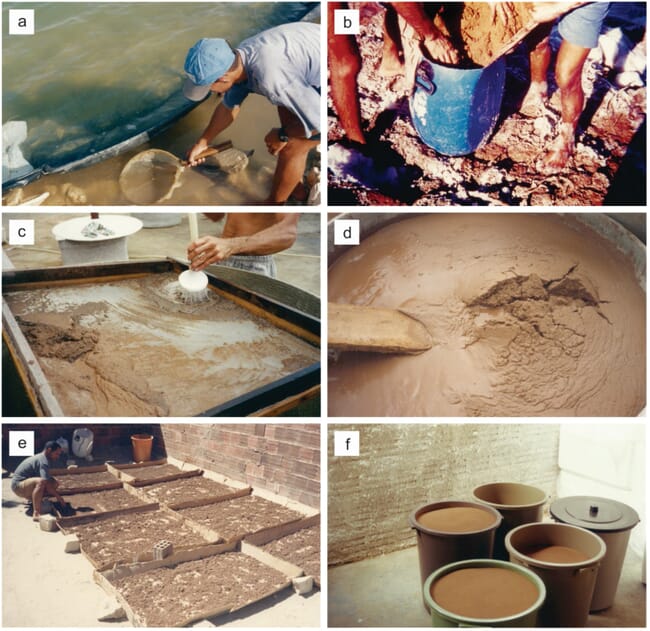 This Artemia population, Camara explains, arose as a result of inoculations of Artemia franciscana made in Macau in 1977, with cysts from a stock imported from San Francisco Bay. Artemia from Macua have since been dispersed to the saltworks – both to improve salt production and as a source of feed for northeast Brazil's burgeoning shrimp aquaculture sector, which is projected to produce 120,000 tonnes of vannamei shrimp during 2020.

As Camara explains, this growth in the shrimp sector is also likely to lead to growth in demand for Artemia cysts, with predictions that the local sector will soon require 30 tonnes a year.
However, he notes: "there are growing concerns about the long-term sustainability of current harvesting practices" of Artemia cysts. These include the reduction of the area of saltworks which are available for Artemia production, after several hundred hectares of saltworks have been converted to shrimp grow-out ponds.
More importantly, Camara adds that "there are indications that overharvesting of cysts has caused a directional reproductive shift to ovoviviparity (direct production of free-living nauplii) in local brine shrimp populations."
As a result of these factors, the paper explains, total yearly production has decreased from over thirty tonnes of cysts (dry weight) in a 3000-ha harvesting area in 1979, to around four tonnes by the mid-1980s, in spite of an increased effort to collect cysts.
"By 2020, in a best-case scenario, total harvesting is projected to reach five tonnes of cysts," writes Camara.
Livelihoods under threat
The reduction in cysts is bad news, both for the local shrimp producers and for the local families who have traditionally made a living from harvesting the cysts, with 300 Artemia harvesters and five processing plants for the cysts in the area.
However, the paper details the indifference of salt companies in the area to Artemia production, due to the unpredictability of cyst yields, lack of expertise and an absence of a socioeconomic policy for the activity. And a lack of coordinated policy in terms of ensuring the stocks remain healthy has also been noted.
"The extractive and basically unregulated form of aquaculture practiced in Rio Grande do Norte increases the difficulty of managing brine shrimp populations so that cysts can be harvested sustainably. No formal cyst harvest management occurs. A rudimentary restocking is occasionally done by inoculating nauplii or by transplanting biomass harvested in higher salinity ponds into lower salinity ponds. The fishermen themselves do not have the infrastructure to properly stock the cysts," explains the author.
"On one hand, it is imperative to realize the importance of these small-scale fisheries to aquaculture and to rural livelihood development. On the other, it is patent that this overexploitation has been exacerbated because access to this fishery is open and unregulated and because simple artisanal technology gives fishers the ability to overfish," he adds.
Moreover, the reduction in cyst yields is, the paper explains, a major cause for concern and the author notes two possible reasons for this trend.
The first relates to the relatively stable environmental conditions found in the Rio Grande do Norte saltworks – "in such conditions, it would be of selective advantage to produce the majority of offspring ovoviviparously" and therefore lead to a reduced ability for cyst production.
The reduced cyst production has in turn led to overharvesting, the author adds "probably leading to the removal of genotypes associated with oviparity and contributing to a further decline of cyst production".
"It would not be an overstatement to say that the presumable loss of genetic diversity (genomic stress) might confine these brine shrimp populations in evolutionary dead ends," Camara continues.
Such a result would have significant negative ecological, social and economic consequences, he argues.
"Careful management of this essential resource requires a science-based approach with eyes open for the possible effects of exploitation-induced selection before it seriously impacts the viability of this emerging form of extractive aquaculture."
Hope for the future?
In order to ensure the long-term sustainability of the sector, Camara argues the case for "a science-based approach with eyes open for the possible effects of exploitation-induced selection before it seriously impacts the viability of this emerging form of extractive aquaculture."
And one way of achieving this would be by assessing possible temporal trends in molecular genetic diversity from these populations from the local Artemia franciscana populations, coupled with rigorous monitoring of phenotypic characteristics and life-history traits, to clarify whether harvesting is inducing genetic changes and lower cyst yields.
"That approach would provide the required informative basis to designing a management strategy for sustainable harvesting of brine shrimp cysts in Brazilian saltfields," the paper concludes.
Further information
The full paper, which has been published in Aquaculture Reports under the title "After the gold rush: A review of Artemia cyst production in northeastern Brazil", can be accessed here.