A ground-breaking guide to shellfish restoration
A new manual to help people restore damaged shellfish reefs has been published by The Nature Conservancy today.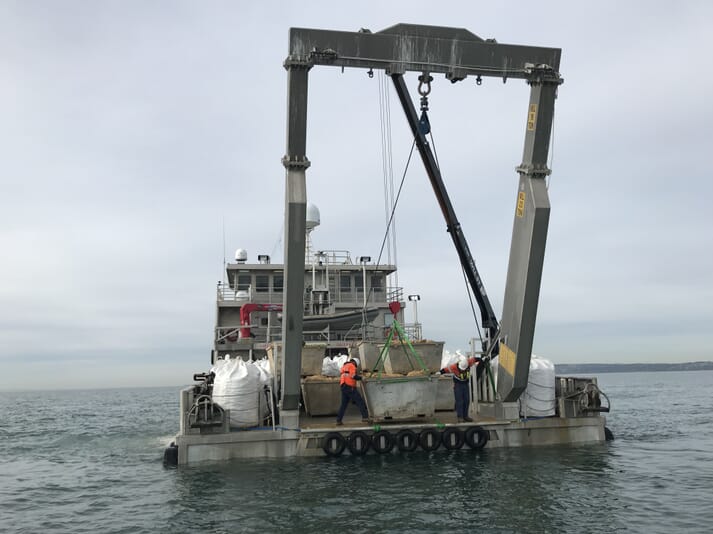 "These guidelines are for practitioners, ocean managers and community members who want to bring back lost shellfish reefs," said Branigan. "They provide guidance on how to establish shellfish reefs (oyster and mussel reefs) from the start to the finish. We give examples of different approaches used by experienced practitioners in a variety of geographic, environmental and social settings."

The release of the new guidelines comes a day after the United Nations' Intergovernmental Panel on Climate Change (IPCC) published its Special Report on the Ocean and Cryosphere. The report's findings make clear the urgent need for climate change solutions and revolutionary changes to ocean protection. Rebuilding lost shellfish reefs offers one such solution.
The guidelines are an update of a 2006 version. One of key changes is alignment to the Society for Ecological Restoration's International Standards. They were developed by a global team of writers and editors from The Nature Conservancy, academic institutions and the US National Oceanic and Atmospheric Administration (NOAA). The guidelines were supported by the China Global Conservation Fund, a global initiative primarily financed by The Nature Conservancy's China Board of Trustees.
"We really hope that other groups will embrace the guidelines and restore their own shellfish reefs like The Nature Conservancy is doing locally in Port Phillip Bay, Victoria; Gulf St Vincent, South Australia; Noosa, Queensland; and Oyster Harbour, Peel-Harvey Estuary and the Swan River in Western Australia," concluded Branigan. "That way even more people will benefit from the cleaner water, protected shorelines and larger numbers of fish that restored shellfish reefs bring."
For a copy of the guide, visit www.natureaustralia.org.au/restoration-guidelines.
For more information about TNC Australia's shellfish reef restoration projects, click here.