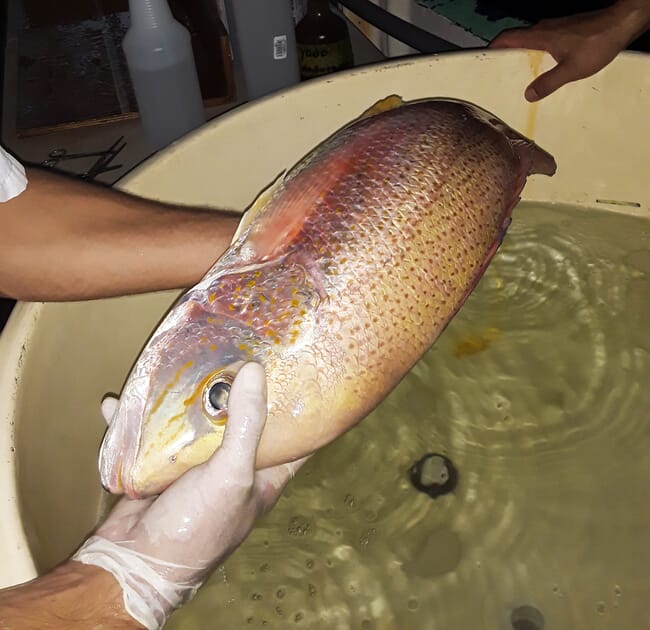 Martec which is a fully integrated, BAP-certified producer, has joined forces with Xelect in order to introduce advanced modern genetic techniques, balancing pedigree control and inbreeding with continuous gains in important traits through selective breeding. This will be critical as they ramp up their production to 10,000 tonnes of snapper (Lutjanus guttatus) per year.
"The first step is developing a bespoke genetic marker panel for Martec, which allows them to analyse genetic relatedness. We'll then effectively work as an in-house genetics department for them, analysing hundreds of thousands of possible breeding combinations to create the best possible improvements in key traits," said Xelect's breeding programme manager, Dr Carlos Diaz Gil.
"After more than a decade applying traditional methods, we're starting to use 21st century technology to choose the best fish for breeding our future generations," added Tony Broadhurst, Martec's technical director.
Xelect's CEO, Prof Ian Johnston, sees this as part of a rapid shift towards genetics becoming "the norm" for producers of all sizes.
"In the last couple of years, we're increasingly seeing all the main producers switching to genetics-backed breeding. It's not just the traditional favourites like salmon, bass and bream – we've recently begun work on a whole range – such as rohu carp, tilapia, and pangasius. The whole industry is waking up to what's possible."