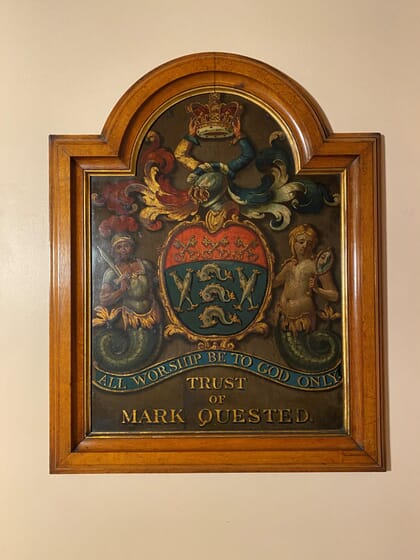 In order to mark the occasion, the company's charitable trusts are awarding a number of special grants and bursaries in 2022. Two Mark Quested Legacy "Fishmongers' 750" Scholarships will be awarded to "deserving, worthy and underrepresented postgraduates studying in fields of particular relevance to work of the Trusts".

These particular scholarships are awarded in honour of Mark Quested, a company benefactor, who on his death in 1642 left explicit instructions on the provision of educational bursaries at either the University of Oxford or Cambridge. This year, one major scholarship will be awarded at each institution.
"We are particularly excited about the opportunity available through the Mark Quested legacy 'Fishmongers' 750' scholarship on Seafood for societal health at Cambridge University, which has been developed in partnership with Dr Willer and Murray Edwards College. It is a great opportunity for a female scholar from a disadvantaged background to complete a Masters course which they otherwise may not be able to afford, and we hope, make good use of a historic legacy to deliver new knowledge relevant to the modern world," said Dr Eleanor Adamson, from The Fishmongers' Company.

About the studentship
At a time of massive global population growth, coupled with the overconsumption of energy-rich nutrient-poor foods, driving physical and mental health problems from obesity to depression, this project aims to find new approaches to drive greater consumption of sustainable seafood for societal health.
The student will be encouraged to identify a research focus they are passionate about. Topics could range from methods to make sustainable nutritious seafood more attractive to people, to ways to make seafood more accessible to those in greatest need, to the role of seafood in young peoples' mental health.
For their research the student will be based in the David Attenborough Building in the Department of Zoology, part of the Cambridge Conservation Initiative, which brings together the biggest NGOs in biodiversity conservation with the University of Cambridge.
The student will be resident at Murray Edwards College, a college for women from a variety of backgrounds who strive to achieve their full potential and make a difference in the world. The student will be supervised by Dr David Willer, who will provide tailored support on the project and access to a network of major industrial and political stakeholders to facilitate maximum research impact.
The student will receive funding to fully cover university fees (£9,111) alongside a maintenance stipend of £16,062. The student will be invited to a range of complimentary conferences, dinners, and other events by the Fishmongers' Company. There will be an opportunity for the student to apply for a small amount of additional funding from the Fishmongers' Company to support research activities.
Eligibility
Applicants should have (or expect to obtain by the start date) at least a good 2:1 undergraduate degree in the natural sciences or a related area such as geography or psychology.
Applicants should identify as female, which is a college requirement.
Enquiries and applications
For further details please contact Dr David Willer: dw460@cam.ac.uk
The deadline for application is 4 October 2022.
Course details
MPhil in biological sciences (zoology)
Start date: 5 January, 2023 (lent term 2023)
Supervisor: Dr David Willer / Prof David Aldridge