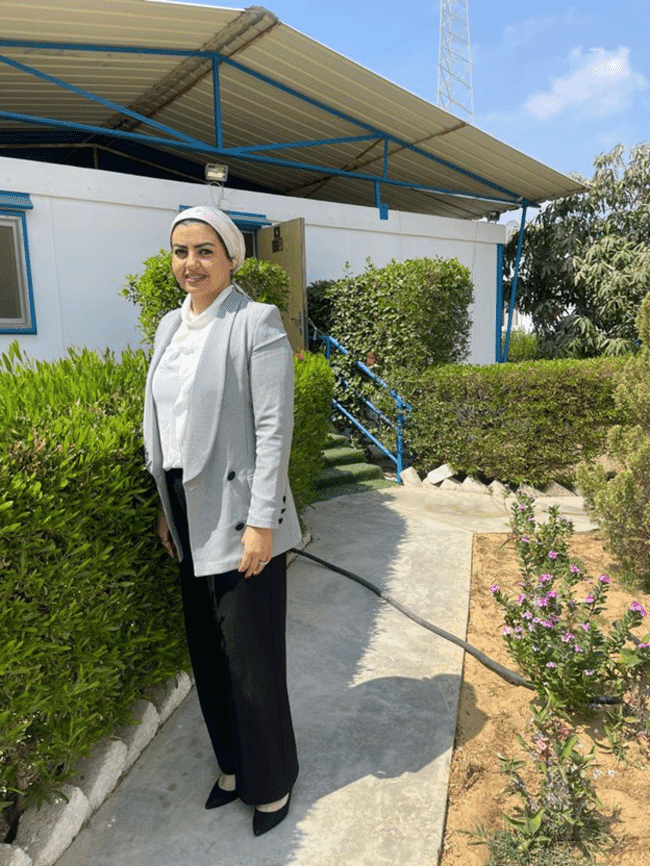 Describe your aquaculture career
I took a bachelor's degree in agricultural engineering, then a diploma in aquaculture, then a master's degree and am currently in the final stage of doctorate. I also work in the technical office of the Suez Canal Company for Aquaculture.
What have been the core areas of your research?
The subject of my master's study was the effects of four medicinal plants (rosemary, marjoram, thyme and mint) on the bioeconomic analysis and water-use efficiency of Nile tilapia fry in a small-scale aquaponics system.
The doctorate is about the establishment of an aquaponics unit for whiteleg shrimp alongside Panicum plants (switch grass).
Why did you focus on aquaponics?
Climate change is leading to a scarcity of water, so it is necessary to expand aquaponics systems because they use water efficiently and produce both fish and plants.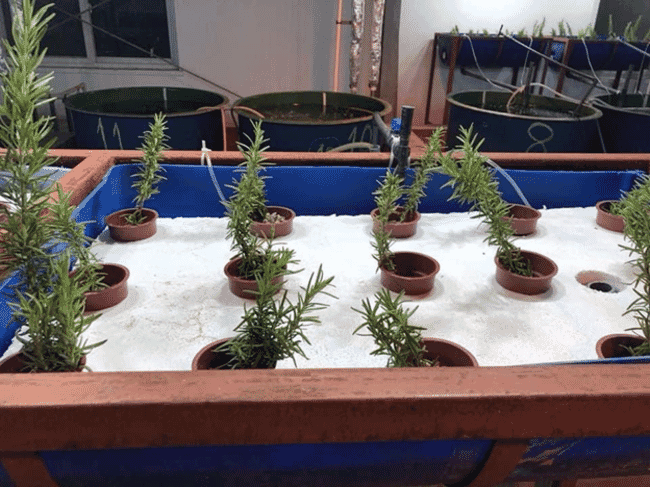 What are the challenges you face?
Before the establishment of the faculties of Aquatic and Fisheries Sciences in Egypt, aquaculture was restricted to men and farm owners did not accept women's supervision of fish farms, but this is changing, as shown by my participation in one of the largest aquaculture projects in Egypt.
What is the achievement that you are most proud of?
I am working on a major national project that contributes to bridging the food gap. I also give lectures in many research centres on how to create aquaponics systems from A to Z and online in Algeria and Tunisia on the basics of aquaculture. Finally, I'm also a mother of two and can balance my work, my studies and my home life.
What does a typical day consist of for you?
In the morning, I follow up my daily work and my job in the company and then follow-up my research in the research unit and the part scheduled in the doctoral thesis, according to my schedule and my role as a mother.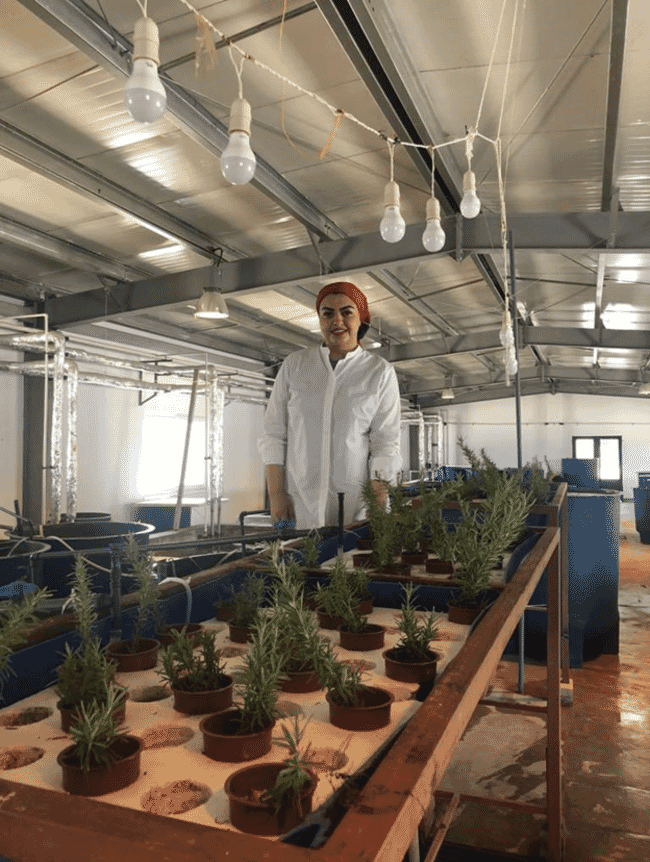 What advice would you give to women who are considering working in aquaculture?
My advice to women is that they should not despair as they can have a leading role in developing the field, managing fish farms, and other jobs in the sector.
What are your hopes for the aquaculture industry in the future?
Individuals are turning more to integrated farming, such as aquaponics and biofloc, because the climate crisis and the increasing population is leading to a food crisis, and animal protein must be sufficient. It is necessary to turn to systems that reduce the amount of water, while water rich in nutrients can contribute to the growth of agricultural crops.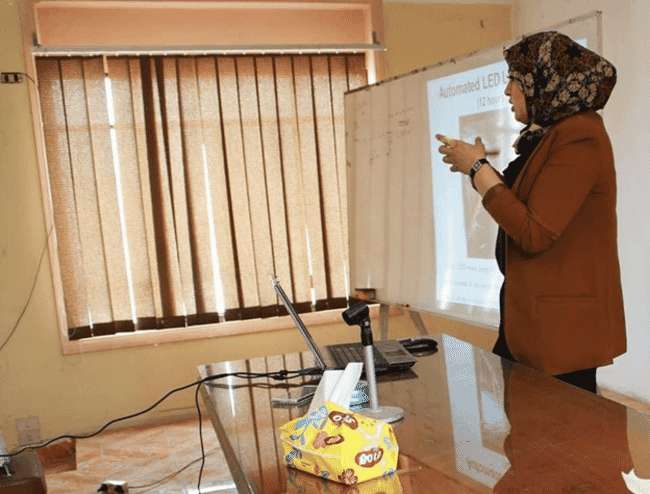 Why has Egypt's wider aquaculture sector been so successful and how can we help to develop aquaculture in Africa and the Arab world in the years ahead?
We started in Egypt with giant national projects for fish farming and have achieved success and covered local needs because the country has good water resources and the farms are in carefully selected places.
We think that more of Africa should turn to fish farming to take advantage of the water resources that the continent enjoys. Indeed, there are numerous international aquaculture projects involving cooperation between Egypt and countries in sub-Saharan Africa.
What would you like to be doing in 10 years' time?
Working in the United Nations in the field of aquaculture as a representative of Egypt, doing academic work at the university or establishing a fish processing factory.