Women in aquaculture: Shweta Vakil
Shweta Vakil, director of one of India's largest aquaculture companies, explains how her role involves working with hatcheries, farmers and the post-production sector to take shrimps "from farm to fork".
What inspired you to start in aquaculture?
I was born in Mumbai and educated in the commerce stream so aquaculture was an entirely alien world to me. After graduating in the mid-1990s, I started a small-time consultancy firm in Mumbai to provide bookkeeping services and tax and audit assistance to small and medium enterprises. WestCoast Group was one of my clients.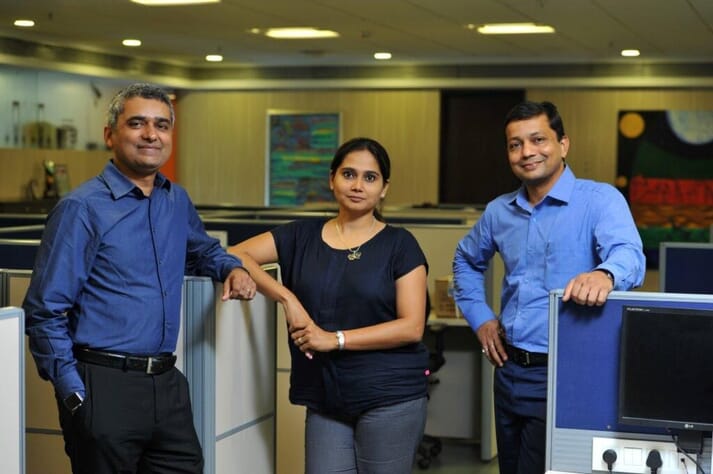 I wanted to take a break from heading a service-driven business and do something more interesting, so I took on the job of creating and managing a back end for WestCoast. It was agreed that I would also partner in sustaining the company while developing the support functions. This started my journey towards building the blocks of a firm that has now evolved to become India's leading aquaculture company. Today I'm primarily responsible for finance, compliance, HR and matters that would come under the umbrella of corporate affairs.
Describe a typical day in your current role
Typically my days are spent on discussions or actions around making our operations smarter and more technologically robust, looking at ways to optimise resources, evaluating the impact of external policy changes, designing internal policy changes and administration plans and looking at attracting and retaining talent. We are a growing and learning organisation and my day is largely occupied in dealing with people and change-related matters.

How important are sustainability concerns to you and how do you address them in your work?
Our entire corporate philosophy is rooted on building a sustainable enterprise.
We deal with seafood – biological proteins for human consumption – and we are extremely conscious of this fact. We take the utmost care of our products' hygiene and safety. Our fully integrated model was planned to meet this objective. Our training with farmers and in-house staff revolves around sustainability. There is an extremely strong awareness in the company that we are in the food business and that keeping it sustainable is a huge priority, so we do all we can to achieve this.
Twenty years ago, the people we employed had no idea about sustainability but this has now changed dramatically. Also, the courses taught at fisheries colleges in India today have sustainability at their core.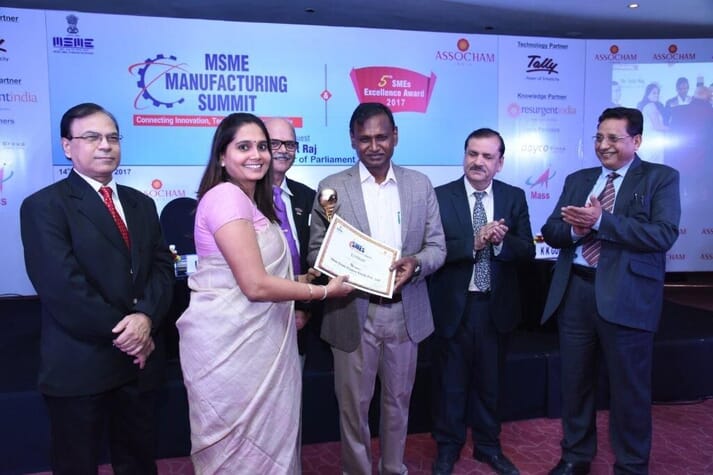 How do you see India's aquaculture industry growing and developing from now?
India is blessed with a vast coastline of close to 7,500km, of which less than 8 percent is utilised. Over the last few years, the country has become second to China in the world of aquaculture. The ability to produce, and a growing ability to consume, will definitely place India in an even more dominant position than today. India also has an estimated 4.5 million hectares of untapped inland freshwater resources, which could be utilised for aquaculture. According to industry statistics, India is expected to produce 1 million tonnes of shrimp by 2020, and export seafood to the tune of $10 billion. This is extremely encouraging.
What innovation do you think has the most potential to change aquaculture?
Any innovation that improves productivity, saves time and resources or optimises cost is what's needed right now and will have the potential to change the scene. From the Indian market perspective, the digital wave is yet to take over the aquaculture industry. It will be exciting to see how those interventions pan out in future.
Shrimp from brackish water dominate the Indian aquaculture scene even today. Fish culture will be the next big change we look forward to witnessing. Globally, product innovations in the areas of vaccines and genetics will have a huge impact on sustainability in the future. From an Indian perspective, I see fish farming in cages in freshwater and oceans as the next big thing. Species such as tilapia are proven but barramundi and sea bass look promising too.
Have you faced any particular challenges as a woman in aquaculture?
Challenges are the same for women and for men in the role and domain that I represent, but I'm not sure if I would feel this way had I been on the technical side of the business. At WestCoast, my colleagues have given me plenty of support and I fully recognise their contribution in making me who I am.
How are women addressing inequalities in aquaculture in your region?
The Indian aquaculture scene is male-dominated and that is largely because it involves fieldwork, travel and living in remote areas. Because of cultural reasons, women in India prefer working in offices and, to a great extent, employers prefer to consider men over women for field jobs. Over the years, however, I see that changing. The acceptance of women in the aquaculture profession has improved considerably compared to two decades ago.
I also believe that, compared to Western countries, women in India lack forums that redress discrimination at work in any sector, not just in aquaculture. At WestCoast, we have addressed this by establishing a forum called WoW (Women of WestCoast). We use this platform to offer regular engagement programmes that allow female staff to hold discussions, share experiences and help find solutions to the challenges in their professional and personal lives.
What advice would you give to women looking to start a career in the aquaculture sector?
Women often limit their dreams by citing the glass ceiling metaphor, which, in my opinion, is an unacknowledged barrier to advancement. Barriers and ceilings exist more in the mind than in reality. I don't think advice from anyone can help, but sharing experiences can.
In my case, I just went out there, grabbing everything that came my way and was of interest. In hindsight, those were my opportunities. I found that in general people always welcomed me and I felt different only when I had carried baggage such as my ego or past difficult experiences.
I have sometimes had to draw boundaries and be very firm about things even if it meant risking my position or relations with others. I have always presented myself without a façade and in the bargain won some and lost some. I am happy with the choices I made.
What would be your dream role in aquaculture and do you think it's realistic to achieve?
Roles or titles have never caught my fancy. I believe in living life to the full and living in the moment. If you do good work today, the outcome will follow of its own accord. My dream is to make my company an establishment that runs smoothly on its own and sustains itself in the years to come, even when I am not around. I will persevere to do whatever it takes to achieve that.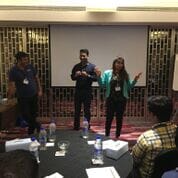 How has WestCoast influenced India's aquaculture sector?
Aquaculture here has been largely unknown to people outside it, while those who have known about it have often considered it to be a taboo. This was because technology was not driving production, and primitive ways of operating were dominant, so results were unimpressive and unpredictable. Financial institutions and bankers who had invested had unpleasant experiences of investments turning bad. Overall, aquaculture wasn't looked upon as sustainably profitable. Financing options were difficult and there was a shortage of trained workers.
But WestCoast transformed the brackish water along the coastal belt of South Gujarat into a flourishing shrimp-farming belt. At a time when it was difficult to do shrimp farming in Gujarat due to cultural and policy-related hurdles, WestCoast attracted farmers, united them and carried them forward. We provided them with resources including credit, training and knowhow, seeds, feeds, aerators and other necessary inputs required for farming shrimp. We also assured a buyback guarantee to them at fair market value. We insisted on compliance and transparency with the farmers and encouraged them to have their own bank accounts.
Today, WestCoast supports more than 1,000 farmer families in Gujarat alone. This is extremely inspirational and perhaps one of the company's most inclusive business initiatives. Being a key member of the team, I'm extremely grateful to have had the opportunity to transform the lives of the farmers and their families to such an extent.
We are also among the very few aquaculture companies in the country to have migrated to an ERP [enterprise resource planning] tool. We have achieved end-to-end ERP integration for the entire chain, right from our hatchery to farms, processing, retail and exports. It's really inspiring to see people in my remote regional offices, who had never used a PC before, successfully operate on ERP and train fellow colleagues to do so.
Have you turned around the fortunes of some farms?
A great example is a WestCoast farm in Kumta, Karnataka, which has turned around and worked beautifully. From its first crop failure in 2014 to today, it has been a wonderful story of transformation.
It was during one of my visits in the early years of this farm that I realised how important it is for people in remote sites to feel connected to the organisation and to the world of aquaculture. More often, standard operating procedures are followed without a full understanding of the ethos of the organisation on which they are built.
Keeping in line with the values of WestCoast, this farm is a hotbed for trials of new products and techniques, and has won compliments from fellow farmers, industry colleagues and dignitaries alike for its performance and capability to embrace and adapt to change.

What has been the aquaculture industry's greatest accomplishment in recent years?
From an Indian context, I believe the country's recent rise to become the world's largest shrimp exporter is an accomplishment in itself.
What outstanding challenge would you most like to solve?
Indian fisheries and aquaculture contribute to more than 6 percent of global fish production, more than 1 percent of GDP and more than 5 percent of agricultural GDP and provide employment to more than 14 million people. The industry supports protein nutrition and helps the country earn a lot through exports. But fisheries do not enjoy the same benefits as agriculture, despite the sector coming under the purview of the Indian Agriculture Ministry. Through various forums, we have been asking the federal government to create a separate Ministry for Fisheries. That is the need of the hour and will bring even bigger growth to India's aquaculture sector.