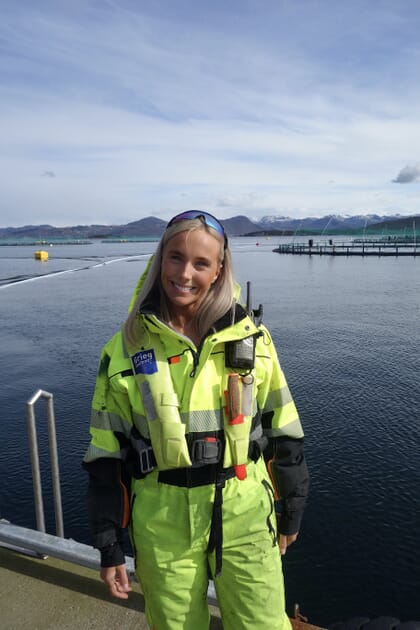 Briefly describe your aquaculture career
I studied aquacultural management at Nord University and during my studies had hands-on experience at different fish farms in Norway. In the summer of 2020, I had a summer internship at Mowi in northern Norway, and I recently finished my internship at Grieg Seafood, just outside Stavanger. At the end of March, I was really lucky be hired as general manager of Sedna Technologies Norway.
What inspired you to move into aquaculture?
My wish is to combine my education and my lively personality with the opportunities that exist in the aquaculture industry. To me, Sedna Technologies stands out as one of the most exciting new players in the industry and a great opportunity to be part of the sustainable development that is taking place right now.
Can you tell me a little bit about Sedna?
Sedna recently launched its Sensor Globe, a new wireless concept for monitoring water quality and live seafood welfare. It monitors levels of oxygen, pH, temperature and water movement. In addition, it has adjustable buoyancy settings, which allows it to follow fish through pipes, fish pumps and treatment systems, to ensure optimal fish welfare and identify problem areas in handling equipment. You can view your data in real time on your smartphone, and it is able to log data files for up to 90 days. The Sensor Globe can have a 90-day battery life, which ensures fish welfare can be monitored throughout the transport or treatment process.
What's a typical day in your new role?

Since I am still quite new my main priority is to get to know my new colleagues. In short: I try to keep myself updated on the latest news within the industry, map out new potential customers/partners and try to get to know people in the industry better.
Have you encountered any gender-related challenges as a woman in aquaculture, or previously?
I did one year's military service with the Royal Norwegian Air Force, in the Fire and Rescue Service, where I was the only firewoman among 49 firemen. My experience of working in traditionally male-dominated fields has been very good, I have felt very appreciated and I feel that more women are welcome in these fields. I have never met any challenges as a woman in aquaculture. I have always been motivated to do the same physical activities as the guys, proving that I have "what it takes". However, the number of women in the industry is too low, and I encourage more women to apply for jobs in the sector.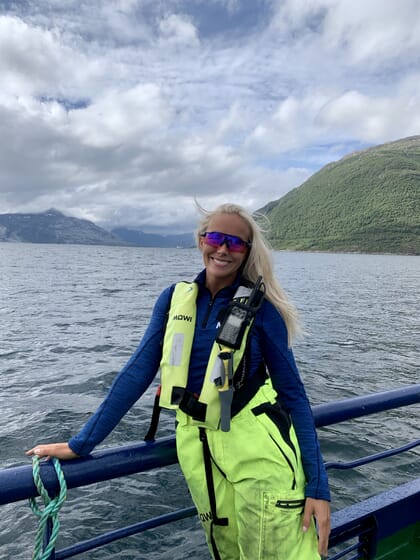 What advice would you give to women looking to start a career in aquaculture?
My advice is to pursue it! I think the industry now has a greater focus on equality and there are currently great opportunities for women. I hope to be an inspiration and empower as many women as possible. So, my advice is do not be afraid, just go for it!
If you could solve one issue in the aquaculture sector what would it be?
I would like to solve the salmon lice issue – it's the greatest health challenge for the salmon farming industry today.
What would be your dream role in aquaculture, and do you think it's realistic to achieve?
Getting this opportunity at Sedna and being part of a startup is my dream role. I am involved in every step of the process and meeting new and interesting people every day. I am lucky to be part of an awesome Team at Sedna and I have a great learning environment at my office in Stiim Aqua Cluster. People get motivated from different things, but for me, working at a startup is great.
What would you like to be doing in 10 years' time?
This is just the beginning, and I am just getting started. I really hope to contribute to a Norwegian Sedna success. I am excited for the future and the opportunities that I will have over the next decade.