What inspired you to become involved in aquaculture?
Overfishing. I see aquaculture, if done sustainably, as an opportunity to reduce overfishing and thus help preserve stocks of wild aquatic species.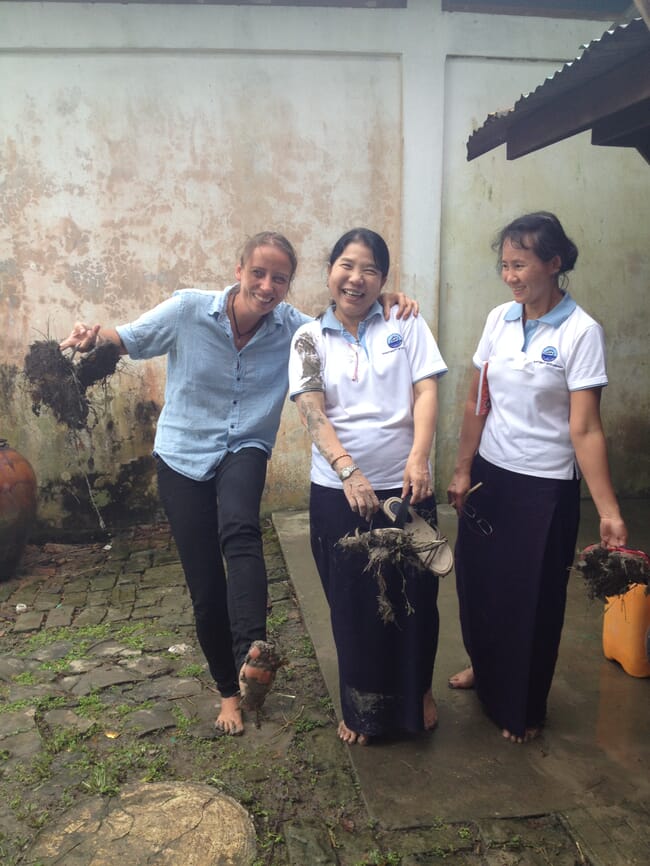 Briefly describe your aquaculture career
I've worked in the aquaculture sector since 2009. After studying biology at university I joined a few friends who had started an aquaculture project – Fins and Leaves – in the Philippines. After a few years and plenty of struggles, we managed to set up a successful grouper hatchery producing four species of fingerlings for small-scale farmers and thereby reduce the use of wild-caught fish. As well as managing the hatchery we also provided training to fish farmers and conducted educational activities in schools.
After I left the Philippines, I spent a couple of months doing consultancy work in Myanmar, providing training on good aquaculture practices to fish, shrimp and crab farmers. Two years ago, I moved back to Europe to start working for the AquaBioTech Group (ABT) in Malta, an international aquaculture consultancy company, and I am still here today working on various aquaculture-related projects.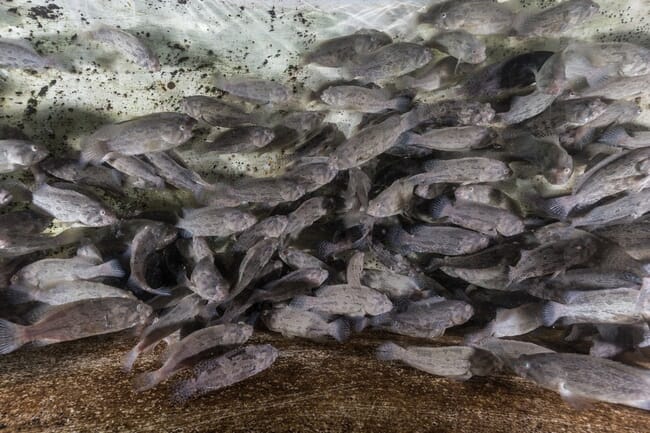 Has your experience in aquaculture affected your views on its social and environmental benefits, and what are the challenges to those benefits being realised?
In general, aquaculture will be more and more important as a means to provide protein to a growing global population. In developing countries, aquaculture has a huge potential to provide livelihoods for people in rural communities.
In our project in the Philippines sustainability was one of the main principles. However, to do things sustainably in aquaculture, we quickly learned, is a big challenge. My major concern is the fishmeal necessary to produce the fish feed for the growing sector. If we can't come up with a sustainable alternative, it will be hard to reduce the environmental impact of aquaculture. But on a positive note, there are research institutes and companies working on this.
Your work has taken you countries including the Philippines, Myanmar and Kenya. From a cultural perspective, have these locations been challenging places to work?
Yes, our projects in the Philippines were particularly challenging. In the beginning, we were very much supported by the local government. However, when the mayor's term was up and his rival was elected, we got into trouble just because of their personal animosity. There is a lot of corruption and jealousy: once we were successful with the hatchery they wanted to take over, and there is not much you can do about that – it was on their land and we handed it over to them.
In Myanmar aid is still relatively new, so they were very appreciative of and grateful for our work. In our project in Kenya, where ABT is building a tilapia hatchery using treated waste water, we have a local partner, which is very helpful. We still have a lot of challenges – importing equipment is a complicated process, the quality of construction work is very low and to find the materials and tools you need to install an aquaculture system isn't easy.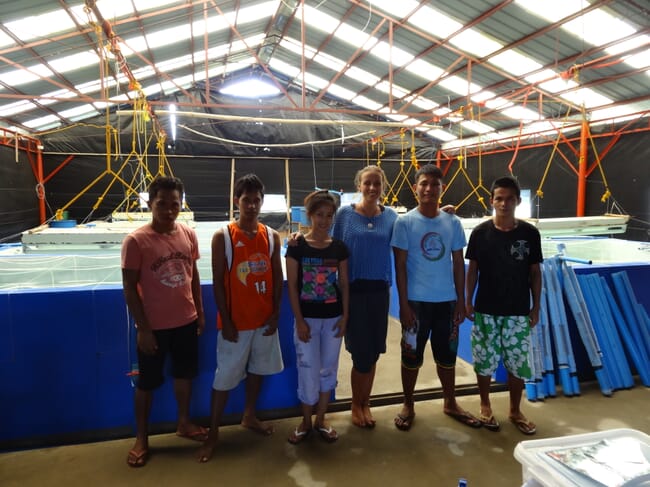 What has been the most satisfying element of your work in developing countries?
You can really make a difference if you do it right. Our not-for-profit organisation had very low overheads: we worked with local staff – not expats needing four-wheel drives, large houses and high salaries – so most of the funding was invested in the projects themselves. In the last years, the hatchery broke even, which is the most sustainable form of development aid I think. It required a lot of sacrifices and hard work, but to reach our goal and see the results felt good.
Has it been difficult to adapt to working for a commercial company within Europe?
Not really. After eight years in the Philippines, I was ready for a change. Malta is a perfect balance between Asia and the Netherlands (where I grew up), in terms of climate, development and culture, which really helped. ABT is an international company and I have colleagues from over 20 countries, so there is still a diverse group of people in both my work and my social life. At first, I had to get used to spending most of my time on a computer, but once I started to travel for projects, that quickly changed.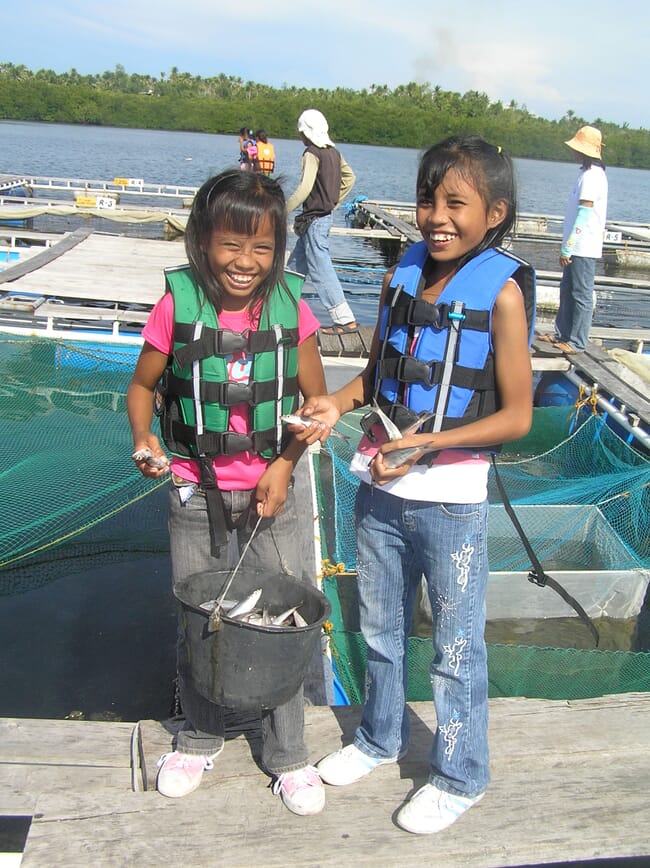 Describe a typical day in your current role.
There is no typical day at ABT. One day I am stuck in the office typing up a proposal, another I'm diving for one of our EU projects and the next I'm travelling to a farm, going to a project meeting or attending a conference.
What's the most memorable experience you've had in aquaculture?
In the Philippines we had grouper broodstock in floating sea cages. The species that we bred lay their eggs around midnight on the new moon. To collect the eggs, we had to sit on the cages in the middle of the sea, with stars providing the only light. I will never forget the first time I experienced the spawning rituals of the fish and collection of the eggs in these conditions.
What new or forthcoming innovation do you think has the most potential to improve the sustainability of the aqua sector?
As mentioned, finding alternative protein sources for feeds is a necessity, as many fishmeal fisheries operate in an unsustainable way. I also think using recirculating aquaculture systems (RAS) instead of open aquaculture can reduce the impact of the sector. ABT is working hard to improve the design of RAS, in order to reduce energy use and improve waste management.
Are there any individuals or organisations in aquaculture who you've found particularly inspirational?
My colleagues and friends Jonah van Beijnen and Al Gonzales, who I worked with on our project in the Philippines. Their passion has inspired me to pursue a career in aquaculture and they supported me throughout a lot of difficult times. Jonah, whom I have known since I was very young, has always pushed me to do better and without him I wouldn't be where I am now.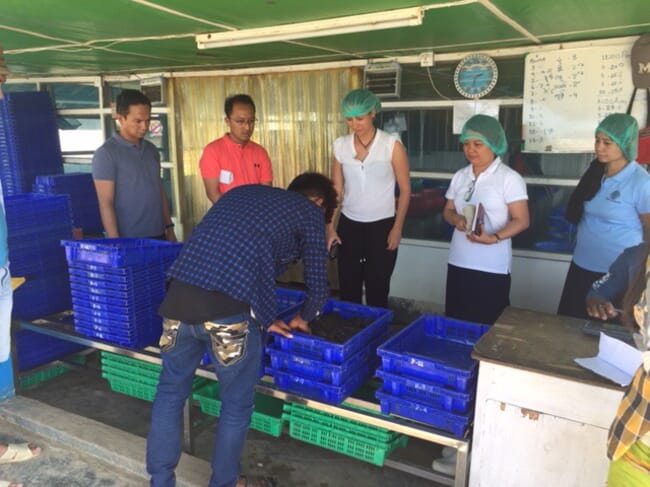 What advice would you give to women looking to start a career in the sector?
I have never experienced any difficulties in my job because I am a woman. If you have a passion for the field, there is nothing to stop you from doing it. You definitely need to like to get your hands dirty.
What would be your dream role in aquaculture and do you think it's realistic to achieve?
My goal is to contribute in improving the sustainability of the sector and promote it as a livelihood in countries where aquaculture is underdeveloped, by working on awareness-raising and capacity-building. Ultimately, however, I would like to go back to working on conservation-related projects.
What outstanding challenge would you most like to solve?
Closing the life cycle of bluefin tuna in captivity.