A new research article published in the journal Aquaculture highlights the emergence and mini boom of Vietnam's hybrid grouper industry. Though relatively new to commercial aquaculture, hybrid grouper farmers report that the fish is one of the most valuable commodities they produce, generating more profit for farmers than other mainstays of Vietnamese aquaculture like carp or cobia. For grow-out operations, producers report that hybrid groupers have generated more total farm income than any other species they farm. This trend held for farms across all income levels.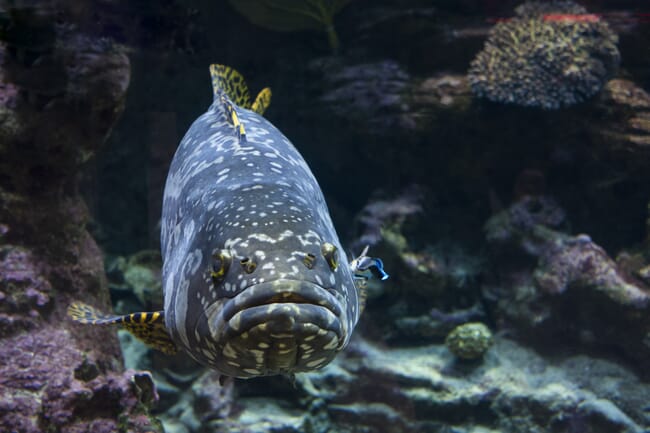 Despite the industry's potential, economists estimated Vietnam's total grouper production at 7,000 tonnes in 2017 – lagging behind the country's aggregate finfish production of 2.7 million tonnes. This suggests that the emerging industry faces significant roadblocks as it transitions from start-up to sustained growth.
If Vietnam's hybrid grouper farmers can navigate production constraints like the limited availability of fingerlings and lack of aquafeed suppliers, hybrid grouper could enhance Vietnam's aquaculture portfolio, securing its position as a leading producer.
Vietnam's hybrid grouper industry
Hybrid grouper is produced by mixing milt from giant groupers (E lanceolatus) with eggs from tiger groupers (E fuscoguttatus). The hybridisation allows producers to capitalise on the favourable growth rate of giant groupers while also maintaining high survival rates associated with tiger groupers. The new species of fish has caught on with Vietnamese consumers. Sale prices for the fish are strong and demand remains consistent despite its recent introduction in the market.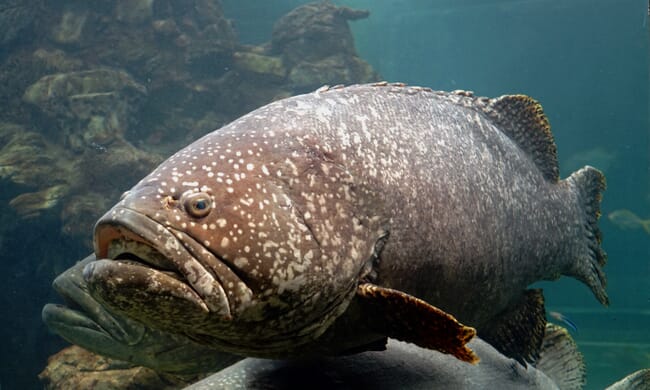 Most hybrid grouper farms are in Khanh Hoa province in central Vietnam and the northern provinces of Hai Phong and Quang Ninh. The researchers found that many "early adopters" in the industry used to culture shrimp. When speaking to the research team, the producers explained that they converted their shrimp ponds to hybrid grouper operations after the 2014 downturn in shrimp prices.
Currently, the hybrid grouper market is segmented into three distinct production phases: spawning, larval rearing and grow-out. Very few producers specialise in more than one area. The researchers found that enterprise margins for nurseries tended to be lower than the margins for grow-out farms.
There are some regional disparities in Vietnam's hybrid grouper market. Farm gate sale prices for fish and profit margins were higher in Khanh Hoa than in northern regions. The researchers also noted that northern hybrid grouper farms tended to be newer than their counterparts in Khanh Hoa. Northern farms were also more likely to be polyculture – often raising hybrid grouper alongside cobia or cheaper finfish.
The researchers defined the "relative importance" of hybrid grouper as its contribution to total farm income. Producers in grow-out operations across central and northern Vietnam reported that hybrid grouper contributed more to total farm income than any other species. Hybrid grouper was the second most "important" commodity in nursery farms. Across all three cohorts of the industry (spawning, rearing and grow-out), sales of hybrid grouper exceeded the cost of production – making it a lucrative investment.
What's on the horizon?
Hybrid grouper production faces the same risk as other finfish ventures: future prices are uncertain, input costs can be burdensome, extreme weather events could interrupt farming operations and disease outbreaks could threaten yields. However, researchers observed multiple trends that were specific to this emerging industry.
The researchers believe that hybrid grouper aquaculture will be heavily influenced by price fluctuations in the shrimp market. Many of the farmers they interviewed began culturing hybrid grouper when domestic and export demand for shrimp waned – if demand and prices for shrimp improves, fewer producers will enter the industry.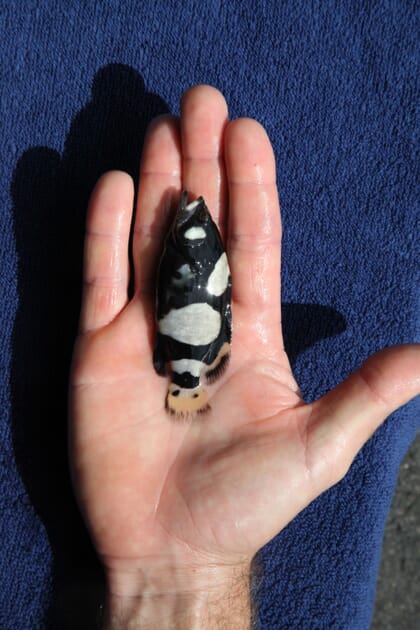 One of the biggest constraints on the industry's growth is the limited availability of hybrid stocks. Only four hatcheries in Vietnam produce hybrid grouper eggs and farmers reported that 50 percent of their fingerlings were sourced from overseas. Importing eggs presents a pathogen and biosecurity risk – limiting the industry's potential.
Feed costs are an additional constraint for hybrid grouper production. Sensitivity testing shows that if feed prices increase between 5 to 10 percent, any type of grouper aquaculture becomes unprofitable. For nursery operations that rely on live plankton feeds and micro-diets, any price squeeze would have downstream effects for grow-out farmers.
In addition to this concern, the researchers identified a gap in Vietnam's aquafeed industry. Currently, no feed mills in Vietnam produce grouper-specific feed; producers typically import their aquafeed from China or Taiwan. This gap in domestic supply artificially inflates the price of feed and could be a recurring challenge for the industry.
Despite these constraints, the researchers felt that Vietnam's industry should expect moderate and sustained growth in the future. Hybrid grouper presents higher gross margins for farmers than any other type of grouper. Favourable sale prices and production statistics were reported by farmers with varying income levels. The mini boom could easily become part of a larger phenomenon.