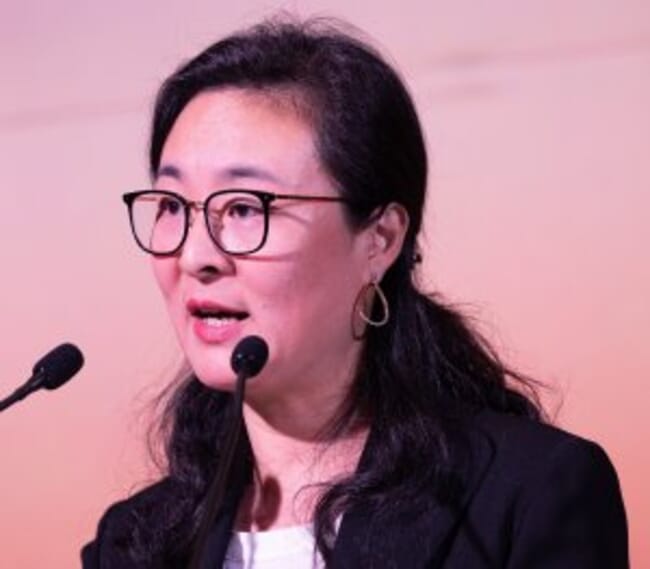 At the event IFFO's market research director, Dr Enrico Bachis, started with fishmeal exports, noting that India's exports have increased dramatically, making it the fourth largest exporting country. Vietnam's exports also made great strides, while Peru's decreased due to La Niña.

In terms of consumption aquaculture continues to take the lion's share. Crustaceans, dominated by shrimp, accounted for the highest proportion of fishmeal consumption, followed by fresh water (Asia and China), which replaced marine fish.
Looking at pig meat markets, the Chinese pig sector is struggling with the high feeding costs, with a significant impact on feed formulations going forward, while consumption trends in the poultry sector as consistent with previous years. As for the global petfood sector consumption of fishmeal was estimated at 200,00 tonnes in 2022.

For fish oil, exports were led by Peru, although with a smaller share compared to 2021 on the back of a smaller production. For imports, trends were consistent with previous years, with Norway being the biggest importer again in 2022.
In terms of fish oil usage, aquaculture accounted for more than 70 percent, followed by nutraceuticals and petfood. By species, salmonids remained the largest consumers. There was a 4 percent growth in fish oil used by the pharmaceutical sector.
Insights from China
IFFO's China director, Maggie Xu, presented a complete overview of the Chinese marine ingredient market. In general, the Chinese economy is faltering with dampening capital flows devaluating the Chinese RMB against the USD. The recovery of domestic consumption has been slower than expected following Covid-19. For marine ingredients consumption in China, there has been the combined challenges of oversupply and financial loss for both the pig and aquaculture sectors.
Fishmeal inclusion rates in both aqua and piglet diets were lowered in response to sluggish farm gate prices and tight fishmeal supplies. However, she noted that future growth points are in land-based RAS, offshore farming, and most notably the P. vannamei shrimp market.
In terms of China's marine ingredients output, she noted that the current season is not very promising, with a reduction in tilapia by-products, due to low volumes of farming and processing. Fishmeal production in China might be slightly lower compared with 2022, when it was 345,000 tonnes. The lower supply of marine harvested whole fish might be compensated partially by imported sardine and frozen fish for human consumption, Xu reflected.
Meanwhile she outlined that fish oil outputs are expected to grow in 2023, with increased supply of whole fish for direct human consumption and increased imports from Russia.
In terms of fishmeal consumption, China's aquaculture industry was the main consumer, accounting for 89.6 percent, with the pig sector consuming the majority of the rest. For fish oil consumption, aquaculture again led, consuming 68.4 percent.
Looking at the aquafeed sector, Xu explained that the industry faced an overall loss and oversupply and prices of aquaculture products remained low, yet this is pushing the sector to focus on innovation and business viability.