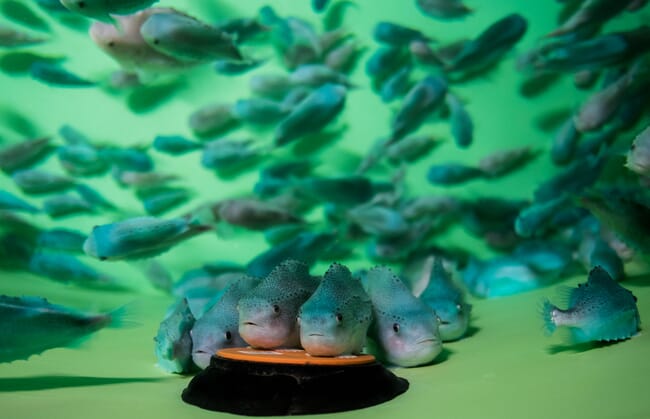 Swansea University will be delivering an exciting workshop at the upcoming Aquaculture UK conference entitled Tools for improving the welfare of lumpfish. The workshop will take place on the 5 May 2022 from 12:00 to 13:00 and is free to all attendees.
The workshop will consist of two main topics followed by a discussion panel:
facilitated hands-on test session of the Lumpfish Welfare Watcher - a web-based & desktop application designed to help fish farmers assess and improve the welfare of Lumpfish
using AI to improve lumpfish welfare
During the workshop, attendees will get a free lumpfish welfare chart and learn how to use it in combination with the following lumpfish welfare tools: the lumpfish BMI calculator for the detection of underweight fish and the Rapid Welfare Assessment Tool to calculate the overall welfare of lumpfish.

On 4 May, Swansea University will be at SAIC's stall from 15:00 to 15:30, showcasing our cleaner fish research and how we are training the next generation of aquaculture professionals.
"We encourage everyone interested in fish welfare – farmers, researchers, students, vets and welfare interest groups to attend this exciting workshop", said Dr Sara Barrento, Swansea University, speaker and organiser of the workshop.
This is the second joint event in a series organised and supported by the projects: Access2Sea and SIF. The first event took place during the Lochaber Ideas Week – Aquaculture Day in Fort William, Scotland on the 17 November 2021.