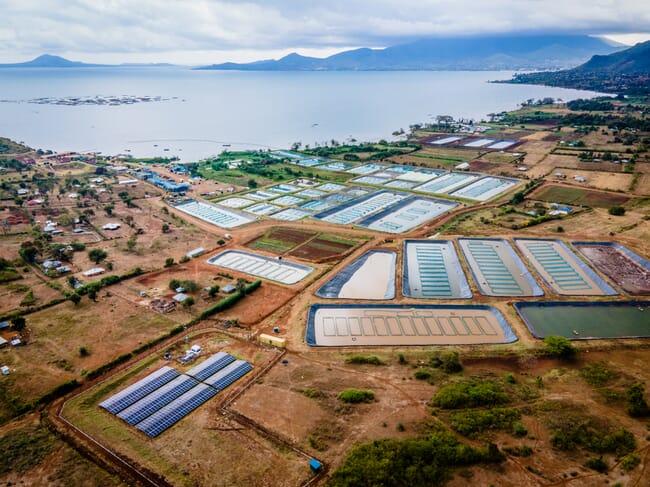 Victory Farms provides a climate-smart, profitable, and scalable solution to Africa's nutritional security challenges. The Series B round was led by Creadev, a global VC and growth equity evergreen investor controlled by the Mulliez Family.

Investors include the Acumen Resilient Agriculture Fund (ARAF), DOB Equity, Endeavor Catalyst Fund, and Hesabu Capital. The company's founders and angel investors - including Joseph Rehmann, Steve Moran, Kamran Ahmad, and Hans den Bieman - also invested into the transaction.
Advancing East Africa's nutritional security
The East African fish supply deficit is one of the greatest supply-demand imbalances in the global food system today. Regional governments estimate a supply gap of 1 million tonnes of fish per annum. The aquaculture industry supplies meet a mere 3 percent of the deficit. Victory Farms presents a scalable solution to East Africa's nutritional security challenge.
Tilapia is the most environmentally and financially efficient protein solution for Africa. For example, tilapia's feed conversion ratio (FCR), a metric for production efficiency is five times lower than beef. Investment in sustainable African aquaculture can therefore help reduce reliance on imports and provide food for millions of people while supporting local agriculture industry.

According to the company, its "regional growth will expand access to a healthy and nutritious protein alternative for Africa's mass consumer. The company's strong track record in Western Kenya demonstrates this suppressed demand potential: fish consumption increased four-fold in the town of Rongo after supply had been made available".
The Series B financing enables production of 100-million high-quality protein meals for East Africans annually; will create thousands more direct, stable employment opportunities; and further enable tens of thousands more small, female-led fish mongers at local markets, often known as mama samakis.
"Participating to food and nutrition security is at the core of Creadev's mission in Africa. We believe that Victory Farms has an instrumental role to play in meeting the demand potential for affordable quality protein meals and the potential to become a pan African champion of access to food for the many," said Pierre Fauvet, managing director Africa at Creadev.
"We are delighted to support Victory Farms, the largest end-to-end white protein solution in Kenya and a key driver of climate-smart growth in the food sector across the region," added Tom Rostand, investment director Africa at Creadev.
Building a global ESG leader in aquaculture
Victory Farms' products have a direct impact on the region's climate change mitigation agenda by growing protein intake at much lower emission levels than other meat products and using renewable energy and off-grid retail branches to reduce its carbon footprint across the value chain.
Farmed tilapia emits just 1.5 kg of carbon-dioxide per kilogram, three times lower than the next best animal protein (poultry), and 30 x lower than beef. At its current capacity, Victory Farms estimates at least 160,000 tonnes of carbon dioxide emissions to be avoided by shifting consumers to fish.
"Investing in the production of affordable and sustainable protein, where farmers increase their income and reduce their income volatility, is at the core of ARAF's investment thesis and we are delighted to support VF's growth in Africa," said Tamer El-Raghy, managing director of ARAF.
"ARAF supports smallholder farmers and aquaculture companies that prioritize Africa's sustainable development goals. Victory Farms is another great addition to ARAF's portfolio, where companies use innovative business models to help farmers adapt to climate change," added Rebecca Mincy, investment director at ARAF.
Catalysing growth across the region
The Series B round takes place in the eighth year since VF's establishment, when co-founders Joseph Rehmann and Steve Moran first drafted the business plan to bring their expertise in business operations and aquaculture to Kenya. Since then, the two co-founders have built the fastest-growing tilapia platform in East Africa, with more than 80 branches serving tens of thousands customers daily. The company expects to launch its aqua-feed mill joint venture, Samakgro, later this year, which will enable local procurement of 35,000 tonnes of feed ingredients per year. The feed mill is under construction in Naivasha, will operate fully on renewable energy and create more than 40,000 jobs in regional agriculture.