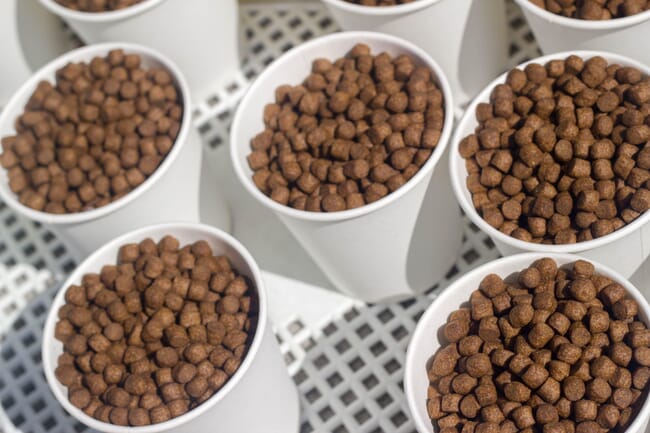 According to a news release, the feed mill facility will be managed by Netherlands-based Maxim Agri and will produce high quality and affordable aquafeeds to meet the demand from East Africa's growing aquaculture industry. The company has extensive experience in emerging markets through its operations in Pakistan and Sri Lanka, with its Kenya operations launched in November 2017. Maxim Agri will focus on producing customised feed to help small land commercial farmers maximise their performance.
Obaid ur Rehman, general manager of SamakGro Limited Kenya, said, "we are excited about the strategic advantages and opportunities for the aquaculture industry that this joint venture will create through localising feed production and making available a product of verifiable, consistent quality that aquaculture practitioners and entrepreneurs can rely on."
Construction of the SamakGro mill is ongoing in Naivasha, Kenya, with feed production expected to begin in 2023. The news release projects that multiple jobs will be created and that livelihoods will be positively affected when the mill comes online.
In addition to being geared for aquaculture nutrition and feed production, the mill plans to invest in local ingredient trials and development, testing for the right mix of nutritional elements from Kenya-produced ingredients. The project also hopes to keep sustainability at its core by relying on sustainable sources of energy. SamakGro's main facility will operate on a mix of solar and geothermal power.

Caesar Asiyo, Victory Farms chief development officer, is confident that once it is operating at full capacity, the SamakGro feed mill will play an instrumental role in alleviating the perennial shortage of affordable quality aqua feeds in the country and become a major contributor to level the field for the growth of a robust and competitive aquaculture industry.
The joint venture will contribute directly to the Manufacturing pillar of President Uhuru Kenyatta's Big Four Agenda and will play a critical role in economic development through creation of employment opportunities. Once operational, the mill will provide foundational support for food and nutritional security through its direct linkage to the aquaculture industry.