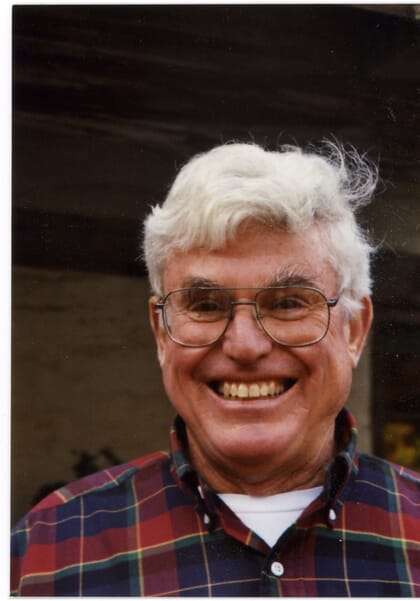 It's an issue that's connected to a wider malaise in the US government's dealings with the sector, as George Lockwood – one of the true stalwarts of North American aquaculture – laments.

Can you tell us a little about your aquaculture career?
My first focus was to develop science-based technologies to grow abalone and then kelp to feed them in onshore tanks and ponds. We then pioneered growing these, plus salmon and oysters, in water pumped from the deep ocean. During this time I served as president of the World Aquaculture Society, founded and served as president of the California Aquaculture Association. I was a principal author of the US National Aquaculture Act of 1982 and the California Aquaculture Act of 1980.
What's your current role in the sector?

My major focus in aquaculture now is to lead efforts to establish organic certification with the adoption of suitable standards by the US Department of Agriculture. I started with this in 2000, so far without success.
Can any systems be given organic approval in the US?
There are no allowances for organic certification of aquatic plants and animals in any form under the USDA Final Rule for Organic Production, including for recirculating aquaculture systems (RAS). None. Some US retailers import and sell products certified by EU, Canadian, and other standards, or in some cases without any recognised standards.
What's preventing the official recognition of wider US organic aqua standards?
In the US, organic certification and labelling is allowed under the Organic Food Production Act of 1990. This act is administered by the USDA National Organic Program, in consultation with the National Organic Standards Board. In order to adopt standards for aquaculture, there is an elaborate rule-making process. It took us five years to obtain a required recommendation from the NOSB, and then over six years for the NOP to prepare a draft proposed rule for publication for public comments under these procedures. Then the administration changed in 2017 and was opposed to any new rules. We started this all in 2000 and still do not have aquaculture in the USDA organic rules. In my opinion this is a government failure, particularly in effectively working with the objections of various groups in the US – primarily those with environmental concerns, both justified and unjustified. They have a strong voice. I hope that our new administration will be able to move forward with the establishment of organic aquaculture standards as soon as possible.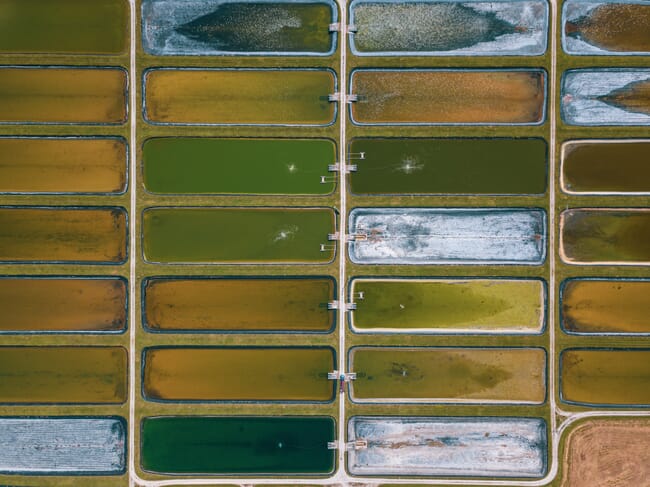 What sort of demand is there for aquaculture producers in the US to be able to sell their produce as organic?

The demand for organic fish and shellfish in the US is strong and represents a major opportunity for US fish farmers. One leading domestic retailer, Wegman's, has been importing and selling organic salmon from the EU and organic mussels from Canada. Demand is strong and prices are high. Other retail grocers, such as Whole Foods Market (the leading natural foods retailer) refuse to sell seafood labeled as organic until USDA standards are established.
Are there any particular sectors / producers that are particularly keen to be certified?
There is widespread interest within the US aquaculture community for the domestic production of organic salmon, trout, catfish, oysters, clams, mussels shrimp, and other animals. Premium prices with the USDA Organic label will provide a major incentive for US fish farmers. This will provide US producers with an opportunity to compete with foreign imports.
The US aquaculture sector appears to have suffered greatly from legislative inaction and uncertainty – how do the delays to recognising organic standards fit into the bigger picture?
Development of aquaculture in the US has been restrained by three factors: 1) an acute shortage of investment capital; 2) a high regulatory profile; and 3) a very bad public image that impacts everything about aquaculture – including customers, regulators, legislators and investors. All of this is analysed in detail in my book Aquaculture: Will it ever rise to its potential to feed the world? that I published in 2017. It could have been titled: Constraints to the development of aquaculture in the US. In it I develop the constraints and provide suggestions for relief. Not much has changed since I published my book, so the information and conclusions are current.

How would you like to see the US aqua sector develop in the next few decades and what obstacles need to be removed to achieve this?
My book deals with these in detail, and solutions are offered. Most, but not all constraints, stem from policies of our federal government in the United States.
If you could solve one problem in the US aqua sector what would it be?
Probably our bad public image, stemming back to around 1995.
Under the current regulations what parts of the US aquaculture sector do you believe have the greatest potential for growth?
Tons of capital are flowing into RAS. I personally doubt if this bubble is sustainable, considering several major problems inherent with such systems. RAS is taking attention away from other opportunities, and when this bubble bursts, I am concerned that it will provide another major reason for investors to avoid aquaculture. Given better pricing with the USDA Organic label, non-RAS aquaculture should see considerable activity with domestic production of salmon, trout, shrimp, oysters and clams, catfish and some others.