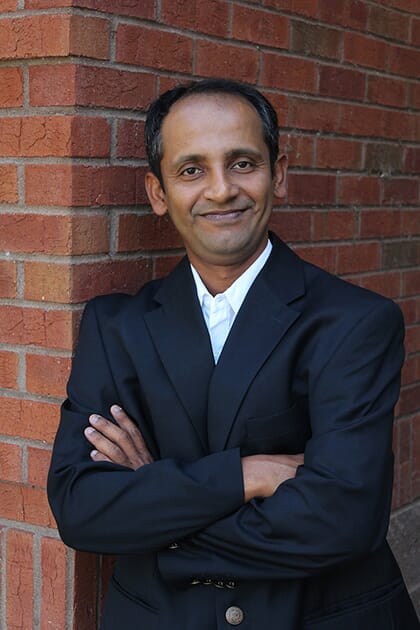 Ganesh Karunakaran, a Mississippi Agricultural and Forestry Experiment Station aquaculture economist and associate research professor, is receiving the prestigious Distinguished Early Career Award from the US Aquaculture Society, a chapter of the World Aquaculture Society. He is based at MSU's Thad Cochran National Warmwater Aquaculture Centre.
WAS is a worldwide professional organisation dedicated to the exchange of information and networking among the diverse constituencies interested in advancing the aquaculture industry. The Distinguished Early Career Award recognises an individual who has been involved with US aquaculture for 10 years or less. The award recognises outstanding leadership or innovation in research, education, extension or industry development in the field. Specifically, it emphasises significant personal contributions made to further advance US aquaculture.

"Aquaculture is not just my job – it's my passion – and it's a big honour to receive this award," said Karunakaran. "I feel humbled and surprised, but I'm also encouraged that I'm on the right path in my career."
Karunakaran has been with MSU since 2016 and recently was promoted to associate professor. He has been working in the field of aquaculture, including his graduate studies, since 2005. His research focuses on economics and marketing in the US catfish industry, working on behalf of farmers and stakeholders.
Last year, he and his research team received a three-year, $1 million grant from the National Oceanic and Atmospheric Administration's Sea Grant College Programme to establish national economic metrics for the US aquaculture industry. Karunakaran is also part of several extramural grants to study issues faced by the US catfish industry.
Karunakaran noted that the US Aquaculture Society is over 50 years old, and it is the premier professional association in the US for both researchers and producers.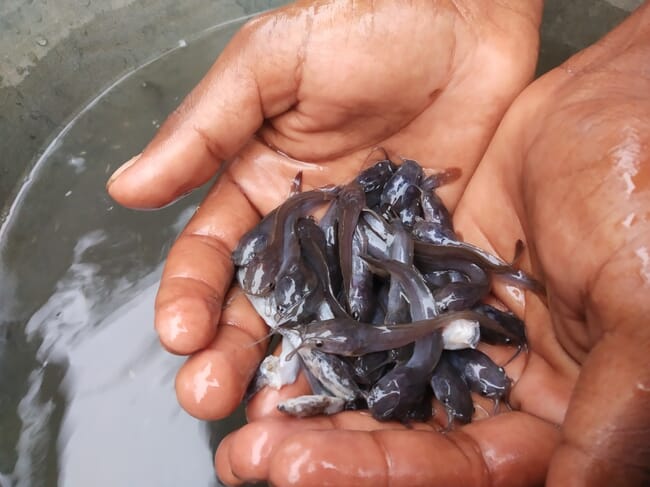 "Producers are an important component of WAS and USAS. I'm lucky to be a part of a land-grant university with a mission to enhance the welfare of stakeholders. Working to find practical solutions for producers gives me immense gratitude. Farming problems are complex, multifaceted, and often difficult to formulate under a research framework," he said.
Karunakaran thanks two stalwarts of aquaculture research, MSU Research Professor Emeritus Craig Tucker, who was the research leader for USDA's Warmwater Aquaculture Research Unit in Stoneville, and retired Professor of aquaculture economics and marketing Carole Engle at the University of Arkansas at Pine Bluff. He also thanks the Catfish Farmers of America, producers and peers who nominated him for this award. He said he is grateful to work with productive graduate students and humbly credits his shared successes with his peers and research team, including his wife, Suja Aarattuthodi, who also is an MSU faculty member.
"I was lucky to be chosen, and I'm lucky to be a part of an excellent research team," he said.