Sponsor message
Are you trying to break into aquaculture industry or already working in the field and looking to gain additional expertise for career development?
University of Stirling to award four post-doctoral fellowships for Women in STEM from South Asia
Stirling's Women in STEM fellowships are open to applicants from South Asia and will focus on aquaculture diseases, sustainable ways to intensify production, aquatic ecosystem health and environmental sustainability.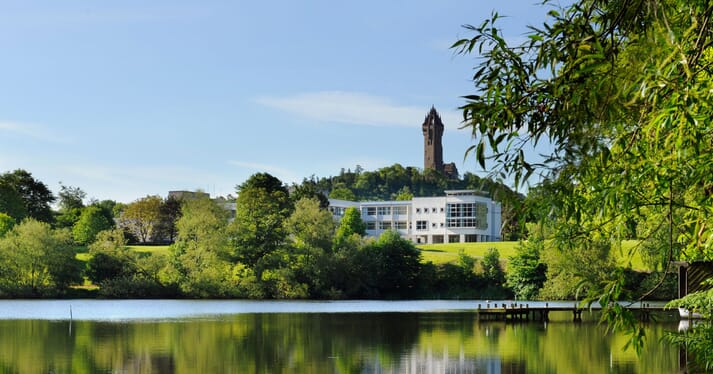 British Council Scholarships for Women in STEM (Early Academic Fellowship Programme) will be awarded to eligible female scholars in STEM disciplines from South Asia. The early academic fellowship grants are for women that have recently been awarded their PhD (0-12 months postdoctoral) and wish to have a research experience at a UK university or research institution, converting their doctoral work into publications or other academic outputs, and establishing new research relationships. The scholarships are to run during academic year 2022 to 2023.
The British Council Scholarship for Women in STEM and Academic Fellowship Programme will:
Increase research partnership opportunities for women in South Asia and East Asia with the UK.
Ensure scholar selection will be based on an individual's academic potential and demonstrated case for financial support. We will be particularly encouraging of women whose identities include multiple intersecting factors, including race, class, and religion and women who are mothers.
Provide the selected scholars with a foundation to launch their careers in higher education and research in their home country.
Enable individuals to promote and enhance science and innovation in their home country through their exposure to the expertise in the UK's renowned STEM research sector.
Ensure scholars create strong and lasting connections with the UK through active engagement in the alumni network, directly contributing towards/supporting the success of this programme in future iterations of the Scholarship.
Provide a platform for the countries included in this call and the UK to work together to address the significant challenge of the gender gap in STEM.

The University of Stirling has been awarded funds by the British Council to providing funding for four early academic fellowships for women in STEM. These fellowships will be 12 months in duration. There are four possible academic supervisors available:
Energy access and vulnerability, water-energy-food nexus, energy transitions, biogas and sanitation, sustainable livelihoods.
Key skills: Mixed method approaches (qualitative and quantitative); geospatial techniques; participatory GIS; creative coproduction
Microbial safety in seafood, aquatic disease diagnosis, and improved aquatic animal health and welfare
Key skills: Laboratory and field skills in aquatic microbial pathogenesis; disease diagnosis; vaccine development; antimicrobial resistance, microbial food safety testing.
Invasive aquatic plant monitoring, aquatic ecosystem health
Key skills: Remote sensing; sensor technologies; geospatial techniques
Sponsor message
UMass Sustainable Aquaculture Online Courses
Aquaculture is an increasingly important source of safe, nutritious, and sustainable seafood for people worldwide. Globally, aquaculture production must double by 2030 to keep pace with demand. These increases in demand for aquaculture products, food security considerations, and job creation have generated an increased need for skilled workers.
Discover how you can be part of this rapidly expanding industry.
Sustainable intensification of pond-based aquaculture; nutrition sensitive aquaculture strategies; value addition within Bangladesh aquaculture value chains.
Key skills: Development of strategies for water quality maintenance; life cycle analysis and other environmental impact tools; value chain analysis poverty ranking and assessment; product and byproduct strategies; participatory research within the aquaculture value chain.
The funding awarded will include salary and separate research expenses.

Eligibility and availability
For female recipients.
Be passport holder and permanent resident of one of the eligible countries (India, Pakistan, Bangladesh, Nepal, Sri Lanka).
Have completed all components of PhD in the last 12 months in a university based in one of the eligible countries participating in this scheme.
British Council will consider applicants that have submitted their thesis but are still awaiting viva voce examination, and will make awards to these candidates only with the mutual agreement of British Council and the hosting supervisor.
Have not previously studied at degree level or higher in the UK or lived recently in the UK.
Meet the English language requirements for the University of Stirling.
Demonstrate case for financial support.
Return to your country of citizenship for a minimum of two years after your scholarship award has ended.
How do I apply?
Please see British Council scholarships for women in STEM | British Council for information about the scheme. In order to make an application, please submit to ias@stir.ac.uk:
a letter of application which contains all required personal information and clearly states which PI you are applying to work with, and:
an academic CV
case for support for the fellowship
a letter of recommendation from your PhD institution
You must:
demonstrate a plan and passion to engage other women and girls in STEM from your home country.
agree that your personal data being shared with the British Council as a condition of applying for the bursary
All applications must be submitted by March 31 2022. There will then be an internal selection process, and any shortlisted candidates will be submitted to the British Council for final selection. Candidates will be informed if their application has been submitted to the British Council, and subsequently if that application has been awarded funding.
Full information is available at the British Council webpage: British Council scholarships for women in STEM | British Council