Bogdan*, a Ukrainian citizen – is the co-founder and chief engineer of a company that has designed and built a number of fish farms across Russa and former Soviet states since 2009.
While currently based near Moscow, he is desperate to bring his family – and his nine-person team – out of Russia, with the goal of finding them all work in Europe.
"Most people here are decent people. They know me and they are nice to me. But some people are taken in by the propaganda and in the streets there is lots of graffiti about killing all Ukrainians. Sometimes I fear for my family," he explains.

"I also don't want support Russia by living and working here. Because every rouble I pay in taxes can be spent on weapons which will be used against my people," he adds.
Bogdan is no stranger to conflict. He previously lived in the Donbas region, in the east of Ukraine, but moved after the sturgeon, catfish, carp and tilapia farm that he'd established was destroyed during the Russian invasion of the region in 2014.
While he would like to return to his homeland, he sees Europe – with its proliferation of RAS projects – as offering more opportunities for himself and his team.
"After the war I would like to return to the mother country and build farms to help our country to grow, but right now my main aim is to stop existing here [in Russia]," he says.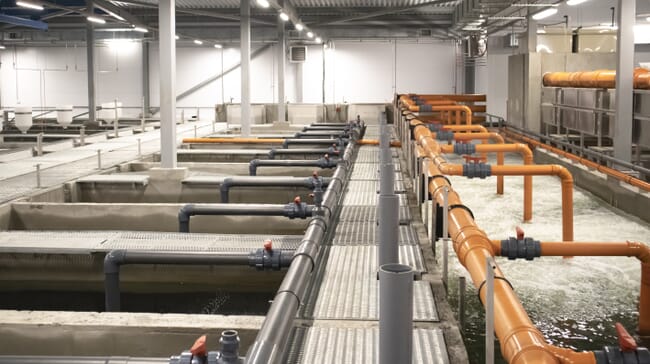 The team is currently finishing off a RAS facility in conjunction with a Dutch firm. It has the capacity to produce 1,500-1,800 tonnes of catfish a year and is located in the in Russia's far east. But most of the team plan to join him once he has found a suitable opportunity outside Russia and Bogdan would like this – both for their own sakes and so they are able to continue working as a team.

The nine bring a range of skills which allows them to operate in a range of projects, he says.
"My co-founder is mostly involved in legal and administrative tasks, I do all that concerns engineering and development and we also have an engineer, a programmer and six welders-installers. We cooperate with a large number of subcontractors for building and programming," he explains.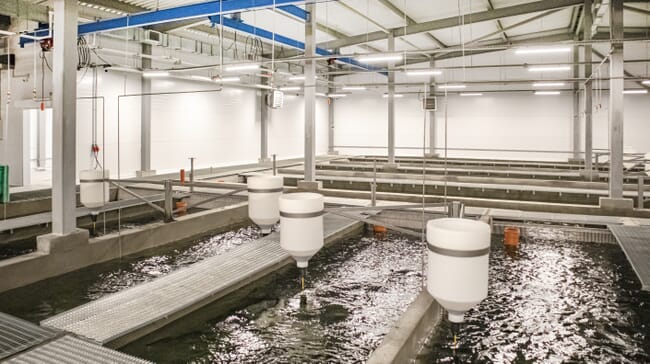 In the last few years business has been booming, with high demand for RAS facilities for a range of species in Russia and its surrounding countries.
"We built two land-based farms in Russia in 2021 in conjunction with the Danish company, which have the capacity to produce over 130 tonnes of rainbow trout. And in the last project we did the entire design and build other than the concrete works," he notes.
Bogdan plans to leave Russia as soon as possible and visit partners with whom he has already been in touch, but he is also keen to discuss work potential with other companies and says that the skills his team members bring include:
Designing entire farms or individual parts of them
Installation and mounting of all kinds of equipment
Wiring installation
Pipe works
Metal and plastic welding
Development of electrical circuits
Assembly and installation of control units
Arranging logistics and supplies of equipment
Installing fire alarms and video surveillance systems
Starting-up and adjustment work for biofilters, circulation, etc.
Training engineering staff
Supporting a facility to achieve its production capacity
"If anyone is running – or aware of – projects in which we could be useful, we would be very happy to relocate and start work as soon as possible," Bogdan reflects.
*We've changed the name of our interviewee to protect his safety. Those interested to find out more about the company's aquaculture projects, supported by photos and video materials, can reach him via rasfish40@gmail.com