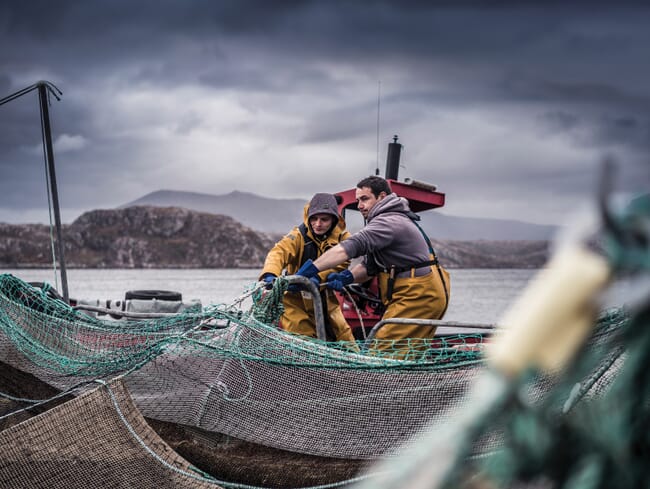 The funding is the first part of the £24 million earmarked from the £100 million UK Seafood Fund specifically for science and innovation projects – to invest in new technology, trial new gear and support world-class research.
The £100 million UK Seafood Fund was launched to help level up coastal communities across the UK. Alongside the funding for science and innovation, it also includes a £65 million infrastructure scheme announced in December which will be made available for projects such as modernising ports and harbours, and a further £10 million to encourage new entrants into the processing, catching and aquaculture sectors, alongside training and upskilling current workers.
UK Government Minister for Scotland Malcolm Offord said:
"It's pleasing, but unsurprising, to see Scottish expertise at the heart of many of these projects receiving UK Government funding to boost innovation and sustainability in the UK fisheries sector."

"Scotland's seafood, aquaculture and science sectors are world renowned and I look forward to continuing to work closely with them to ensure that this funding - and future allocations - drives the fishing industry to new heights and helps to deliver a sustainable and profitable future."
The funding has been awarded through the Fisheries Industry Science Partnerships (FISP) scheme, established to strengthen relations between industry and research organisations to promote world-class fisheries management. Applications for a second round of funding will open on Wednesday 2 March and run until 25 April.

For a full list and information on the eight project winners, please see here.