The global seafood supplier has published a public profile, on the ODP website, which includes a list of all of the fisheries supplying wild-caught seafood sourced by Tradex, alongside information on fishery management, catch method, and environmental impact.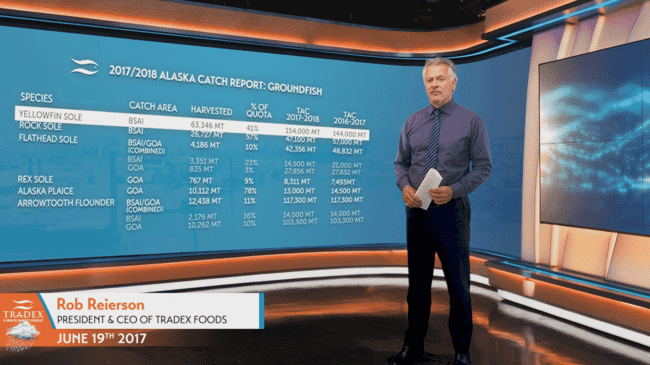 "We are very proud to be a part of the Ocean Disclosure Project," said Robert Reierson, Tradex President and CEO. "Their system allows us to see a top level snapshot of where we can improve our raw materials sourcing to meet our sustainability goals."
The Sustainable Fisheries Partnership (SFP) started the Ocean Disclosure Project in 2015 to provide a valuable information resource for responsible investors, seafood consumers, and others interested in sustainable seafood. To date, 14 other companies – including retailers, suppliers, and aquaculture feed manufacturers from Europe and North America – have participated.
Other ODP participants include UK retailers Asda, Co-op Food, Lidl, and Morrisons, along with UK seafood supplier Joseph Robertson and French food service company Davigel. In the US, retailers Publix Supermarkets, Walmart, and Giant Eagle and seafood supplier North Atlantic are participants. Albion Farms & Fisheries is the first Canadian company to participate. Aquaculture feed manufacturers Biomar, Cargill/EWOS, and Skretting have joined the project as well.
"We are pleased to have Tradex as a participant in the ODP," said Kathryn Novak, Director of Buyer Engagement at SFP. "The publication of their ODP profile is an important step towards greater transparency in the seafood industry and in the frozen seafood market."