So claims a new report by Seaweed for Europe, which maps the growth of the continent's seaweed sector and discusses the opportunities for further expansion in the coming decade. The organisation's analysis is based on samples of 223 European-based seaweed startups and SMEs.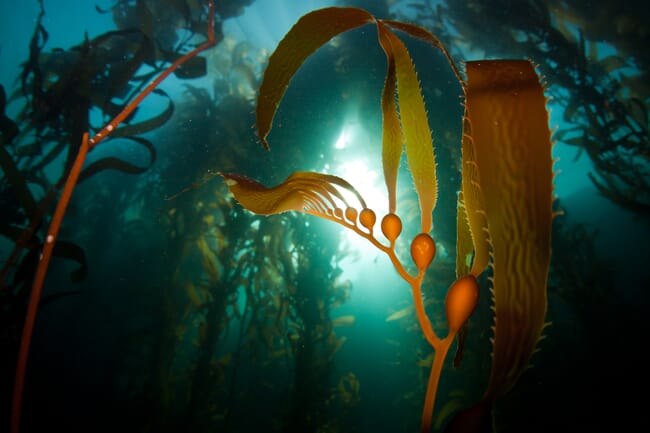 Investment in seaweed
The report includes information on 92 investors into Europe's seaweed sector, representing a total of €69 million disclosed investments over 11 years, with average tickets per investor of about €610,000.
"The overall amount invested in European seaweed companies has grown by 24x between 2010 and 2020, growing from less than €900k annually in 2010 to more than €21.6m in 2020. Similarly, the number of investments has grown by 34% on a yearly basis, from 1 to 18 transactions per year. This exponential growth does not even consider more conventional bank financing (as data is less publicly available). Also, the first 6 months of 2021 have already seen a significant important amount invested in European seaweed compared to 2020, which reinforces this optimistic trend," states the report.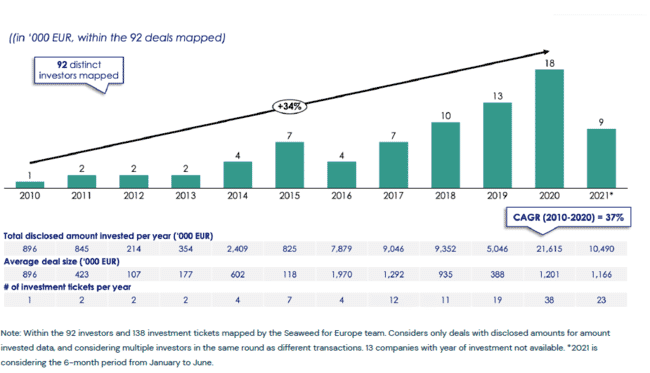 "The growth in investments has also opened the door to an evolution of transactions from predominantly VC capital funding in 2010 to being driven by private equity and debt funding; a trend which emerged in 2014 and which has grown steadily over subsequent years. The appearance of debt and late-stage capital financing shows that the industry is already showcasing some strong business models capable of sustaining long term debt and leveraged capital structures," it adds.
"The appetite of non-European investors (eg Israel's Maabarot) within the European seaweed space is also linked to the strength of the research network in Europe. This network opens the door to disruptive innovations and greater potential for scaling - two keys to attracting investors," the report continues.
Out of the 92 investors surveyed, 10 are corporates and their primary interests are in seaweed for consumption as food and in companies involved in seaweed production and processing. Out of the €15.6 million invested by corporates, €15.3 million is invested in seaweed producers or processors.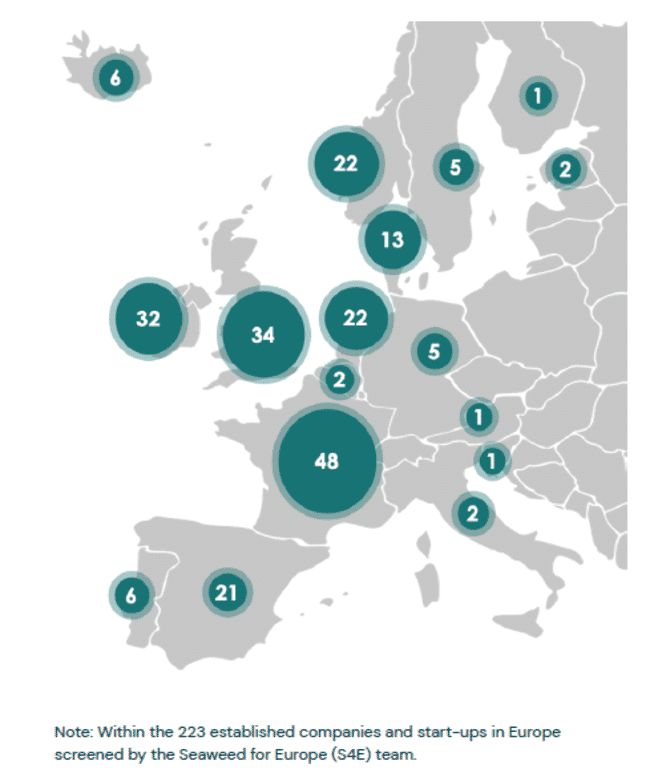 Political interest
The report notes that the sector is gaining backing from politicians as well as investors.
"At the European Union level, seaweed's climate change mitigation potential is considered by the European Commission (through the DG mare for instance) as a mean to support the EU Green Deal's target of a 55 percent reduction in greenhouse gas emissions by 2030 compared with 1990 levels," states the report.
This is echoed by the growth of grant funding, which peaked at €3.8 million in 2019, highlighting the recognition by the public sector and philanthropists of the importance of the environmental, economic and social benefits of seaweed.
"The convergence of the aforementioned positive signals is likely to lead to attractive risk return profiles with a significant positive impact on nature and people. Further ROI analysis would need to be developed in the near future to continue to inform investors about this industry's developments," the report concludes.
The state of the sector
The report reveals that the number of European seaweed industry players has almost tripled in the last 10 years, with 55 percent of the 223 companies analysed created less than 10 years ago.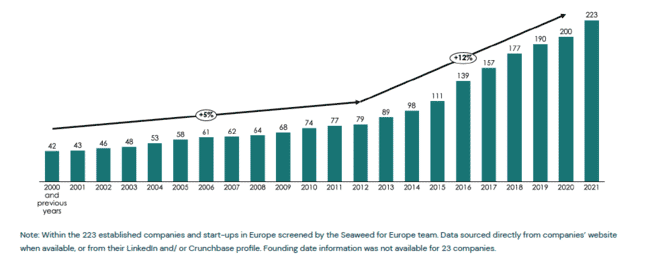 Fifty-eight percent of these have less than 10 employees, but 85 percent have an advanced technology readiness level (TRL) of at least 8, and are already generating revenues, while 68 percent perform more than one of the activities across the seaweed value chain, mostly across production, processing and biorefinery and product development.
Over 50 percent the of companies are dedicated to human food and animal feed applications, but an increasing number are exploring alternative applications and end markets for seaweed. Thirty-one percent have a diverse portfolio, especially combining cosmetics, pharmaceutical and food consumption activities.
The report also notes that a network of public and private research centres is working to develop new products, research, and innovations necessary for the scale-up of seaweed production and transformation.
Uses for seaweed
As the report notes, seaweed is used for a growing range of applications – ranging from food products and animal feed to cosmetics and bio-based chemicals.
"Many of these applications provide sustainable, low-carbon and less harmful alternatives to existing options, offering diverse environmental and health benefits," it argues.
Other benefits flagged up by the report include the lack of requirement for land, freshwater and fertiliser, while seaweed can also absorb carbon and excess nutrients, while providing habitat for marine animals.

Meanwhile socio-economic benefits including the potential for creating local jobs, increasing the economic resilience of coastal communities.
In terms of the potential of European seaweed production, the waters of the Atlantic Ocean and North Sea are deemed to be ideal for seaweed growth. The EU is home to an increasingly strong and wealthy customer base, investors with an appetite for the sector, a thriving R&D environment and political will for the sector to succeed.
"The European market for seaweed in 2030 has the potential to represent an industry worth up to €9.3 billion. Under the right conditions, European producers could capture around one-third of this market (€2.7 billion), generating 85,000 jobs," the report claims.
From a global perspective, the world seaweed market has more than tripled between 2000 and 2018, reaching 32.4 million tonnes of production with a value of €11.3 billion in 2018.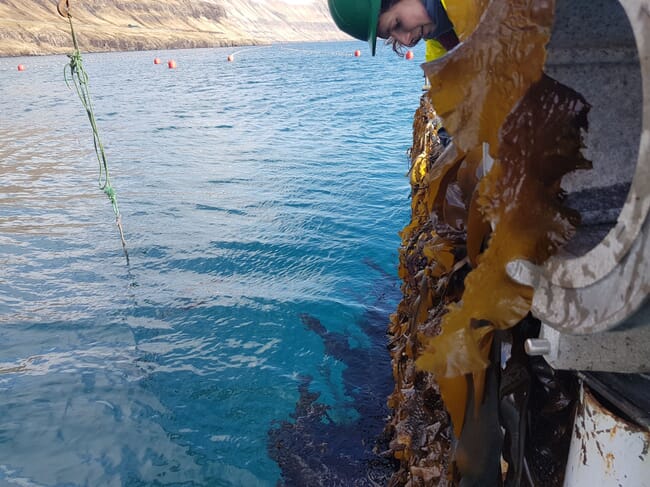 "Most market forecasts anticipate a double-digit CAGR for the next five to ten years to come," states the report.
It also compares the growth of the seaweed sector with comparable industries.
"There is room for existing seaweed companies to see their valuation increasing sharply in the next decade. Value to sales ratios of European seaweed companies are still much lower than other industries which have been rapidly growing over the last decade, and can be considered as peer industries (eg insect-based feed, plant-based meat). These industries see high valuation to sales ratios while revenues remain low and within the range of average revenues generated by seaweed companies," report argues.